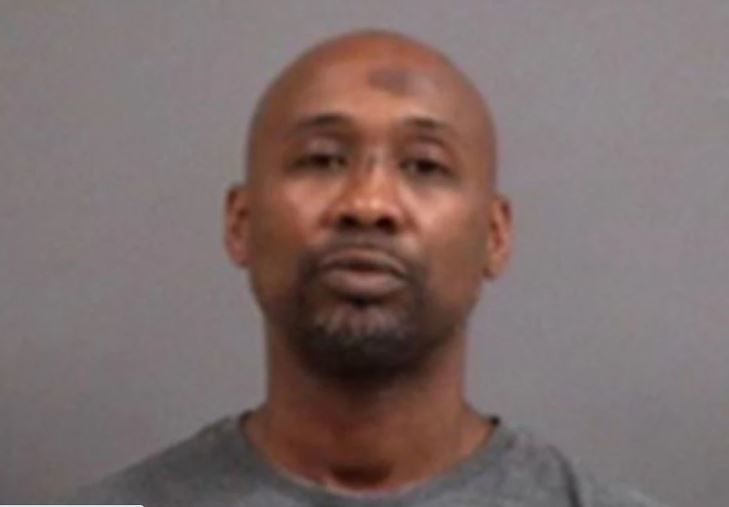 As jurors were deliberating his fate last week in Chesterfield County Circuit Court, defendant John Irvin had a good clue that they were about to convict him of rape.
The jury had a question for the judge, which was announced in open court for all to hear: Are we allowed to sentence the defendant?
"They came back with a question, and based on the question everyone could tell that they were about to convict," said Assistant Commonwealth's Attorney LaToya Croxton, who prosecuted the case. "You wouldn't be asking about sentencing if you're not going to convict the person. So I think that question tipped him off and they were going to convict him."
The judge told jurors that their question was premature, and their only duty at that stage of the trial was to determine Irvin's guilt or innocence. He then sent them back to the jury room to finish their deliberations, Croxton said.
It was at that point that Irvin, who was free on bond, decided he wouldn't stick around to learn what the jury decided. He left the courthouse and didn't return.
Video footage from a courthouse surveillance camera showed Irvin, 48, walking through a wood line near Iron Bridge Road, the Chesterfield Sheriff's Office said.
The jury's question proved prescient.
On Wednesday, the second day of the trial, the jury returned with a guilty verdict in Irvin's absence. The panel recommended he serve five years and one day in prison for raping a woman inside her home near Rockwood Park on June 29, 2020. Irvin and the victim know each other.
"He showed up to her home unannounced, uninvited about 10 p.m.," Croxton said. "He was allowed into the home. But when he got inside, he raped her three different times inside of the home against her will."
The woman immediately reported the assault to police, Croxton said.
Since Irvin was free on bond at the time of the trial, he wasn't prohibited from leaving the courthouse — as long as he returned when his trial resumed.
"The night before he went home" after the first day of the two-day trial, and he returned, Croxton said. "So that's why they didn't stop him from going outside."
After he failed to return after the jury reached a verdict, the judge revoked Irvin's bond and issued a warrant for his arrest for absconding from court.
But on Friday morning, Irvin called Chesterfield emergency communications, saying he wanted to surrender. He provided his location and was arrested about 6:30 a.m.
He told authorities he left the courthouse to see his mother because she was very ill and "had a short time to live," Croxton said.
Irvin is now being held at Chesterfield Jail without bond. He will be formally sentenced Sept. 16.