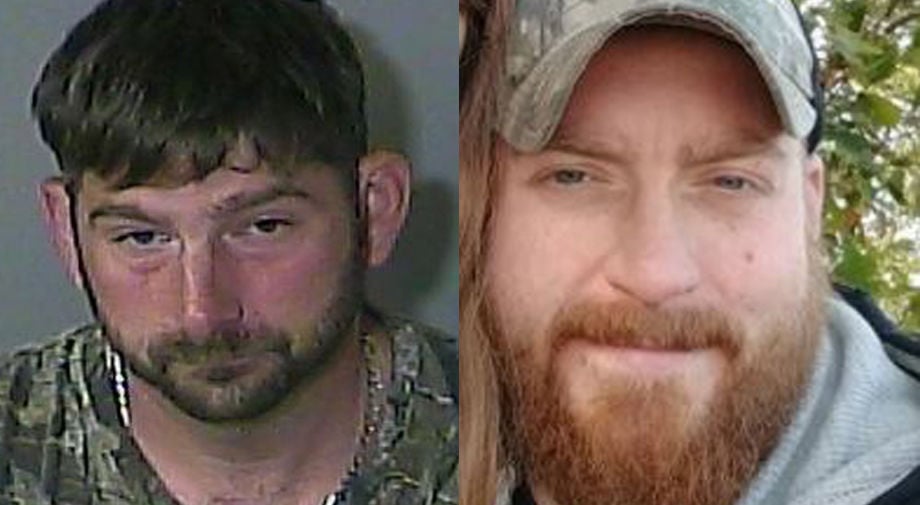 A Dinwiddie County man who mistakenly shot and killed his best friend after being awakened to a commotion outside his home and grabbing a gun for protection has been cleared of criminal wrongdoing after authorities determined that his firearm accidentally discharged during the encounter.
In a rare case where the police, the prosecution, the defense and the victim's family all agreed that Matthew Allen Sharpf, 37, did not intentionally fire a shot that killed his closest friend, Jonathan "John" Hankins, on the evening of June 8, Dinwiddie General District Court Judge Kenneth Blalock withdrew a voluntary manslaughter charge against Sharpf on July 26 on the recommendation of Dinwiddie Commonwealth's Attorney Ann Cabell Baskervill.
"It was a horrible tragedy," Baskervill said in an email. "The decision to withdraw the charge was made after careful and thorough consideration and review of all the law, facts and circumstances, including compassion and understanding for the reasonable preference of the victim's family that Mr. Sharpf not be prosecuted."
"Certainly Virginia law does not give victims or their families veto powers over public prosecution decisions," Baskervill added. "Every case is different and there are many ways to pursue justice — and here, the decision to [withdraw the charge] does seek to pursue justice, all things considered."
Said defense attorney Nelson Fisher: "You had the victim's family, you had the defendant and his family, the sheriff's office, all on the same page: it was an accidental shooting. And so it was the rare occasion where [the commonwealth's attorney] makes a decision that everybody agrees with. That doesn't happen very often. Everybody in that courtroom was agreeable."
According to evidence, Sharpf and family members were asleep in their home in the 7400 block of Coleman's Lake Road when Hankins showed up unexpectedly just before 11 p.m.
Hankins "came banging around to the door and the side of the house" in an apparent attempt to wake Sharpf up, according to Dinwiddie Sheriff's Maj. William Knott.
"I don't know whether it was to shock him or whether it was a joke or prank," Knott said.
Sharpf was awakened by the disturbance and when he went to the door he saw a silhouette of a person outside — thinking it was an intruder, Knott said. By then Sharpf had armed himself with a handgun.
Moments later, Sharpf's gun accidentally discharged, authorities said, and a round penetrated the front door and struck Hankins, 37, killing him on the spot.
Knott said Hankins, who lived in the 4700 block of Forest Drive in North Dinwiddie and the father of two, didn't announce who he was while outside Sharpf's house. He apparently went to his friend's home just to visit.
Authorities did not say how they believe Sharpf's gun accidentally discharged. It was unknown whether the firearm malfunctioned or was mishandled in the confusion of the moment.
"It was not an intentional shooting," Nelson said. "It wasn't a case of, 'I shot the wrong person.' It accidentally went off, which resulted in the tragic killing of his best friend."
Sharpf and Hankins had been best friends for years, and Hankins had been best man at Sharpf's wedding. Authorities said the two men had not quarreled earlier on the day of the shooting or had a falling out.
A member of Sharpf's family immediately called the sheriff's office after the shooting, and deputies arrived just before 11 p.m., finding Hankins dead.
"It's a tragic accident and accidents happen unfortunately, and it's important for people to move forward and grieve, and try to survive such incidents and not let this mess up their lives forever," Fisher said.