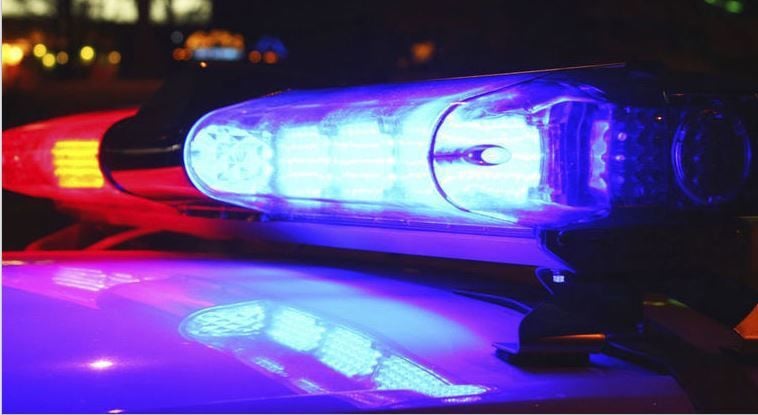 Petersburg police have arrested four men in a nine-day span in the separate shooting deaths of four people, including a 17-year-old boy. The killings occurred as the department swept the city for illegally possessed firearms with assistance from state and federal law enforcement agencies.
In the first homicide arrest, police on Thursday arrested Andre Scott Jr., 20, of Petersburg, on charges of first-degree murder, felony use of a firearm and shooting into an occupied vehicle in the May 8, 2020, killing of Marcus A. Jones, 20.
Jones, who was three days shy of his 21st birthday, was found shot to death about 7 a.m. roughly 200 yards inside the Petersburg Sports Complex on Ballpark Road, just south of Petersburg High School. The complex is near the intersection of Birdsong and Johnson roads.
After discovering Jones' body, investigators found a second crime scene about 2 miles away in the 1900 block of Berkeley Avenue that was related to Jones' slaying. There, detectives examined a red vehicle parked on the street with its rear window broken out, possibly from gunfire.
Also last Thursday, Petersburg detectives served indictments charging Xavier Butts, 20, of Petersburg, with second-degree murder and felony use of a firearm in the Aug. 31, 2020, slaying of Jamaria Starkes, 20. Butts was already incarcerated at Riverside Regional Jail on unrelated charges.
Starkes was found mortally wounded by police in front of a residence after they were called about 3:15 a.m. to the 300 block of Mistletoe Street for a shots fired call. He died later at a hospital.
Then Saturday, investigators arrested Oliver Spratley, 18, on a charge of involuntary manslaughter in Friday's shooting death of 17-year-old boy whose name was being withheld by police because of his age.
The victim was found with life-threatening gunshot wounds after police were called about 9:05 p.m. to the 1400 block of Talley Avenue for a report of a person being shot. The boy died later at a hospital.
Petersburg Police Chief Travis Christian said the shooting occurred while a group of teenagers were playing basketball. One of the participants was in possession of a firearm and, at one point, the gun was mishandled and discharged a single round, striking the victim.
In yet another killing in the past 12 days, police arrested Kevin Craig, 45, of Petersburg, in the March 19 fatal shooting of Erica Eldridge, 31, also of Petersburg, in a domestic-related killing.
Police were called about 2:05 a.m. to the 500 block of S. South Street in the Henry William Town Homes for a report of person being shot. Upon arrival, officers found the body of the victim in the parking lot.
Craig was charged with first-degree murder, felony use of a firearm and discharging a firearm in a public place.
In addition to the homicide arrests, Petersburg police continued a crime reduction effort known as "Operation Safe Streets," an initiative aimed at removing illegally possessed firearms from the city.
The latest operation, with assistance from state and federal law enforcement agencies, ended March 20 and resulted in the arrests of 12 people on drug and firearms charges. Officers confiscated four guns and recovered quantities of cocaine and marijuana.