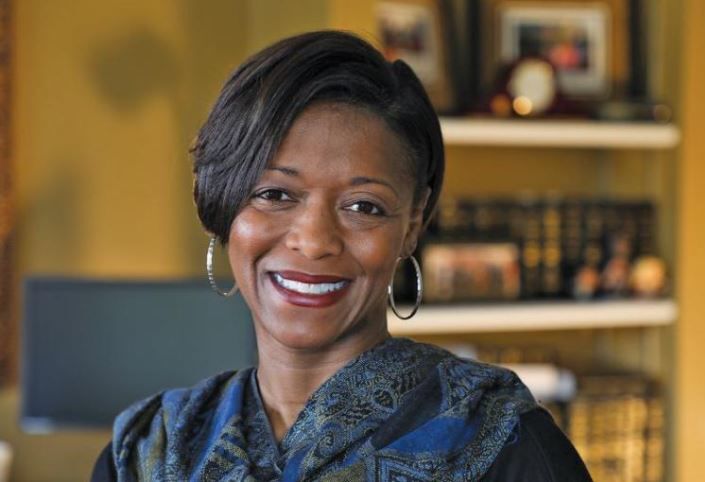 Over the strong objections of Sen. Joe Morrissey, D-Richmond, his colleagues on the Senate Judiciary Committee voted Monday morning to certify embattled Chesterfield County General District Judge Pamela O'Berry for reappointment to the bench.
O'Berry's election for a third, six-year term now will be sent to the full Senate for consideration.
Three days after the State Conference of the NAACP and another organization sought Judiciary Committee action on O'Berry's certification, Senate Minority Leader Tommy Norment, R-James City, made a motion to certify the judge at the end of the panel's meeting.
That immediately led to a clash between Morrissey and Norment. But Norment persevered despite attempts to adjourn the meeting without taking a vote and arguments that O'Berry's certification was out of order because the matter had not been placed on the committee's docket.
Norment refused to back down, and a large majority of committee members followed his lead, voting 9-3 with two abstentions to certify O'Berry, one of only two Black judges in Chesterfield.
O'Berry "is entitled to the dignity of a sitting judge to have a certification" vote, Norment told the committee at one point.
Earlier this year, at Morrissey's urging, O'Berry's name was dropped, without a vote, from the Judiciary Committee's list of 47 judges up for re-election. Consequently, the committee did not vote to certify O'Berry, and her name was not among those judges that the full Senate on Jan. 26 voted to re-elect for additional terms.
After Morrissey on Monday argued that O'Berry's certification should not be considered because it wasn't on the docket, Committee Chair John Edwards, D-Roanoke, initially seemed to agree. Morrissey also noted that two state senators who represent parts of Chesterfield — himself and Sen. Ghazala Hashmi — are "inextricably opposed" to O'Berry's reappointment, and that the committee should defer to their wishes.
But Norment argued there's no requirement that a vote on O'Berry's certification be placed on the committee's docket beforehand.
"With all due respect, we have passed judges by before and then come back and certified them [while] sitting on the floor of the Senate," he said. "And I don't care what the delegation is. Because there's a difference between certifying a judge and electing a judge, and just because certification takes place does not mean that the judge necessarily would be elected."
At that point, Morrissey moved to adjourn the meeting without further discussion. "I believe that takes precedence," he said.
Edwards then tried to adjourn without a vote, but Norment called him out. "You can't just unilaterally decide that," he said.
The chairman then allowed a vote, and the majority wanted to continue.
Edwards then asked whether a vote to certify O'Berry must be unanimous — which Morrissey had insisted was required because the committee had already considered O'Berry's reappointment and "nobody moved to certify her."
"This is the third time for this motion," Morrissey said. "I don't know why we keep visiting this issue."
But Norment insisted a unanimous vote wasn't required. "Mr. Chairman, no vote has taken place [previously on O'Berry's certification] so there's nothing to reconsider" that could require unanimity. The committee's clerk agreed.
Morrissey then repeated his earlier arguments why O'Berry should not be certified.
"This matter is between the Chesterfield delegation and not the gentleman from James City County," Morrissey said in closing. "I have no idea what the machinations are from the other side, but we have said repeatedly that we're not going to interfere with other people's bailiwick. So, Mr. Chairman, I'm going to ask you again to move that this matter is not on the docket, and for a myriad of reasons, that she not be certified."
Said Norment: "Mr. Chairman, I made a motion that was seconded, that she be certified, and that is the matter before the committee and nothing else, in spite of the protestations."
The vote to certify O'Berry came three days after the state NAACP and the Baptist Ministers' Conference of Richmond & Vicinity issued a letter to certain legislators calling for a vote on O'Berry's certification on Monday.
The organizations also asked for an immediate independent investigation of the Judiciary Committee's judicial selection and reappointment process, calling out Morrissey specifically.
"If one legislator can effectively 'remove' a sitting judge or obstruct a lawyer from becoming a judge, our judicial selection process will be perverted and judicial independence in Virginia will be completely compromised," they said.
O'Berry has strong support from a broad section of Chesterfield's legal community, along with a number of current and former politicians, the Virginia Legislative Black Caucus and the state NAACP, who say O'Berry is a fair, unbiased and thoughtful jurist. At least three other members of Chesterfield's legislative delegation also support her.
Bus she is vehemently opposed by supporters of criminal justice reform, including community activists and the Chesterfield branch of the NAACP, who have accused her of doling out harsh punishments, wrongly holding criminal defendants without bail and disregarding their rights, especially in the Black and Hispanic communities.