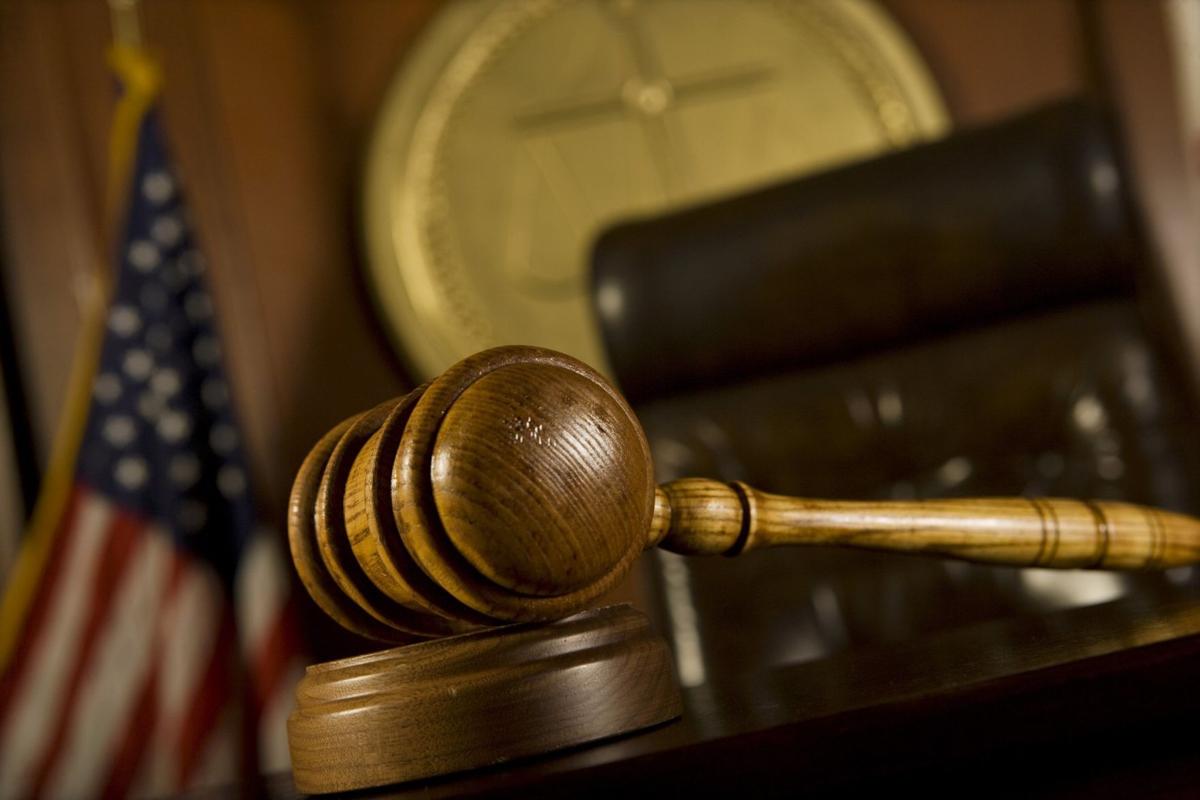 Legislation pending in the General Assembly would, for the first time, allow for the expungement of some misdemeanor and felony convictions in Virginia.
Only a small number of states, Virginia among them, do not allow the expungement of any criminal conviction, according to a recent study by the staff of the Virginia State Crime Commission.
Proponents of the legislation point out that the repercussions of a criminal record in Virginia continue for a lifetime, affecting employment prospects, housing, professional licensing, credit and other areas.
HB 5146, sponsored by state Del. Charniele L. Herring, D-Alexandria, would automatically expunge some misdemeanors — after eight years of good behavior following conviction — and felonies — after eight years of good behavior following completion of sentence.
The proposal would not seal records, but restrict access to, and dissemination of, such records.
The bill has been advancing through committees this far largely along party lines with Republican legislators in opposition. Democrats favor it and it won the endorsement of the crime commission, which currently has only one Republican member.
In general, Herring's bill would allow for the automatic expungement of convictions for crimes such as possession of marijuana, petit larceny, trespassing, disorderly conduct and some felony drug charges. It excludes violent felonies and sex crimes and crimes such as domestic abuse and driving under the influence.
In the Senate, SB 5043, which has won bipartisan support, would allow a person to petition the court for expungement of records for a smaller number of crimes and does not call for automatic expungement.
If made law, Herring's bill would mean that persons with expunged records may deny or not disclose to any state or local government agency or to any private employer that such an arrest or conviction occurred and shall not be guilty of perjury or otherwise giving a false statement.
However, an expunged record cannot be denied by someone applying for a job or as a volunteer with a police or sheriff's department or if applying for a federal job requiring disclosure for national security reasons.
Expungement also would not excuse the payment of all fines, costs, forfeitures, penalties, or restitution related to the conviction. But, such costs need not be paid prior to having a conviction expunged.
The release of expunged criminal history record information held in the Central Criminal Records Exchange would be barred under the law unless specifically authorized by law.
Under the bill a criminal record, expunged or not, can still block the purchase of a firearm and does not remove DNA profiles or fingerprints on file with authorities.
If asked about someone's arrest or conviction record, courts and law-enforcement agencies are to respond that no record exists if the record has been expunged. If enacted, provisions of the law would take effect in phases and be completed by July 1, 2024.
Forty-one states allow for the expungement of at least some misdemeanor convictions and 36 states for the expungement of some felony convictions. Just four states, Pennsylvania, California, Utah and New Jersey allow for the automatic expungement of some records as is proposed in Virginia.
Del. Mike Mullin, D-Newport News and a prosecutor in Hampton, said following a Court of Justice Committee vote narrowly backing the bill this week, "This is one of the most significant, change-of-life bills for people with addictions that has come out of this body in a generation."
"For the first time, people who have suffered from addiction from opioids will be able to have a fresh start once they have come clean," he said.
But Del. Les Adams, R-Pittsylvania, who also opposed Herring's bill in the crime commission, complained that the bill was being rushed. "This is major legislation that presents a dramatic change in law in Virginia," he said.
He said he wanted to see a more careful study and more data. "Instead, we have an ideological perspective which is, 'People need a second chance' and the way to get them a second chance is by automatic expungement," he said.
Herring responded that the staff study on expungement was no different than any other study and was not rushed.
"I have not seen this delegate bring us any data that suggests we are making Virginia any unsafer by allowing people who have had a clean life for eight years to clean up their record. This is not novel. Most states have some sort of expungement process," she told Adams.
SB 5043, introduced by Sen. Creigh Deeds, D-Bath, incorporates parts of bills sponsored by Sen. Tommy Norment, R-James City, Mark Peake, R-Lynchburg, and Ryan McDougle, R-Hanover. It has passed the Senate Judiciary and Finance and Appropriations committees in unanimous votes.
The bill allows a person to petition for the expungement of the police and court records of a conviction for misdemeanors and certain felonies if they have been granted a simple pardon for the crime.
It also allows a person — after five years — to petition for an expungement of the records relating to convictions for marijuana possession, underage alcohol or tobacco possession, using a false ID to obtain alcohol and in cases where such charges have been dismissal by the court under a deferred disposition.