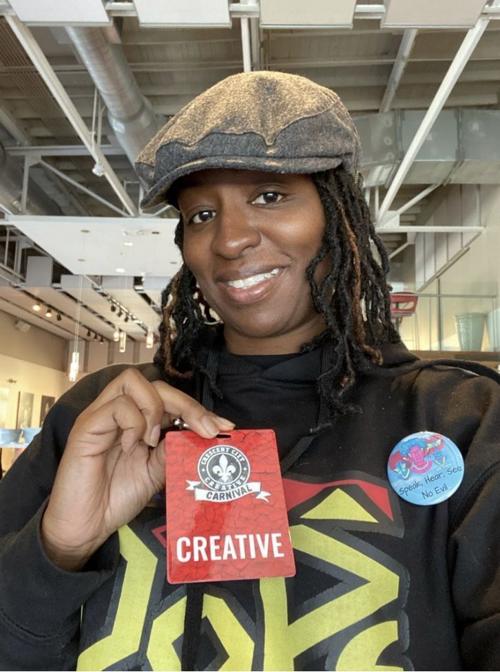 His voice quavered as Kanye West spoke truth to power on behalf of the forsaken victims of Hurricane Katrina, which ravaged New Orleans with catastrophic flooding.
On camera during a Red Cross relief fundraiser, West lamented that "those are my people down there" and "they've given [soldiers] permission to go down and shoot us." Then he delivered the rhetorical kill shot: "George Bush doesn't care about Black people."
That 2005 version of West — earnest, passionate, brutally honest — might have been a legit contender for president.
The cynical 2020 model — a nominal independent functioning as a Republican prop to siphon votes from Joe Biden — needs to step off the stage.
The Republican-propelled effort to get West on state ballots has been clumsy. In Richmond, Chief Circuit Judge Joi Jeter Taylor ordered state election officials to keep West's name off the ballots after finding that 11 of the elector oaths West submitted "were obtained by improper, fraudulent or misleading means" or are otherwise invalid because of notary violations and misconduct.
Similar discrepancies have hindered West's campaign elsewhere. As it stands, he's on the ballot in a dozen states, not nearly enough to win a presidential election. But in Richmond, he's appealing the court decision.
At the initial hearing, one of his lawyers suggested that removing a Black candidate from the presidential ballot would be a bad look in a year that has spotlighted "disparate treatment of a segment of our society."
The mere suggestion of MAGA-hat wearing West as the Black Lives Matter candidate is rich.
West envelopes himself and his music in the trappings of the gospel and the Black church. But his politics seem oddly disengaged from both the historic and current struggle of Black folks. We don't need his dark, twisted fantasy about being president of the United States during our dark, twisted and deadly reality.
On this point, a former fan agrees.
"I was a huge Kanye fan, huge, to the point I was buying every album," recalled Grace Gipson, an assistant professor of African American Studies at Virginia Commonwealth University.
Gipson, whose research includes Black popular culture, said she related to the Chicagoan Kanye as a native of Illinois. She loved such songs as "Through the Wire," from his debut 2004 album "The College Dropout." As an African American scholar, she appreciated how he wove Black history into his lyrics.
"There were like so many connections that I had to him," she said. During his early work, she thought: "Yes! This is what I'm feeling. This is what I'm thinking."
Now, many of us have no idea what West is thinking. He describes slavery as "a choice," disrespects Harriet Tubman and describes President Donald Trump as a father figure.
We trace his increasingly erratic behavior to unresolved trauma over the 2007 death of his mother, Donda West, a college professor and an alumna of Virginia Union University.
He's all but admitted to Forbes magazine that he's in the presidential race as a spoiler for Trump. Some fans will undoubtedly go there. But early returns from Gipson's VCU students are not promising.
"He has come up a couple of times and a consensus among all of them is, 'This is not the Kanye that we know. I think we've lost him.'"
The state of his mental health is an open question based on comments by his wife, Kim Kardashian. Meanwhile, he's become an object of derision, with "the Black delegation" offering him up as trade bait for a white person more to our liking. The humor camouflages our sense of betrayal when someone we admired (see, "Carson, Ben") appears to turn on us.
"I can't even fathom being a fan of his again," Gipson said.
West, she said, "went from talking about what Nat Turner did, and Denmark Vesey, and what Malcolm was preaching about and Martin was talking about to now basically dismantling that. You don't believe that anymore? Was it ever real then?"
We are in desperate need of authentic leadership as lies, incompetence, racism and polarization threaten to pull storm-tossed America beneath the waves. Consider this a vote against cynicism and narcissism.
We need leadership grounded in humility, compassion and rational decision-making, with a healthy respect for intellect and science.
You don't dismantle systems of white supremacy by re-electing a president whose administration caters to white supremacists, declares Black Lives Matter "a symbol of hate" and helps enable a pandemic that disproportionately kills people of color.
If he's willing to support the above, I can only draw one conclusion: Kanye West doesn't care about Black people. The prop needs to drop out.
(804) 649-6815
Twitter: @RTDMPW