Richmond police and the Richmond field office of the FBI are asking the public for help identifying two men they believe are responsible for a series of armed robberies at dollar stores in Richmond dating to November.
A statement from Interim Chief of Police Rick Edwards and Stanley Meador, FBI Richmond's special agent in charge, links the men to five robberies and one attempted robbery at four stores, primarily in Richmond's North Side:
The Family Dollar location in the 1400 block of East Brookland Park Boulevard, which was robbed Nov. 29, 2022; Jan. 8, 2023; and April 30
The Family Dollar location in the 1700 block of Williamsburg Road, which was robbed March 13
The Dollar General location in the 2900 block of North Avenue, where an unsuccessful robbery attempt took place March 27
The Carolina Express store in the 3100 block of Carolina Avenue, which was robbed April 16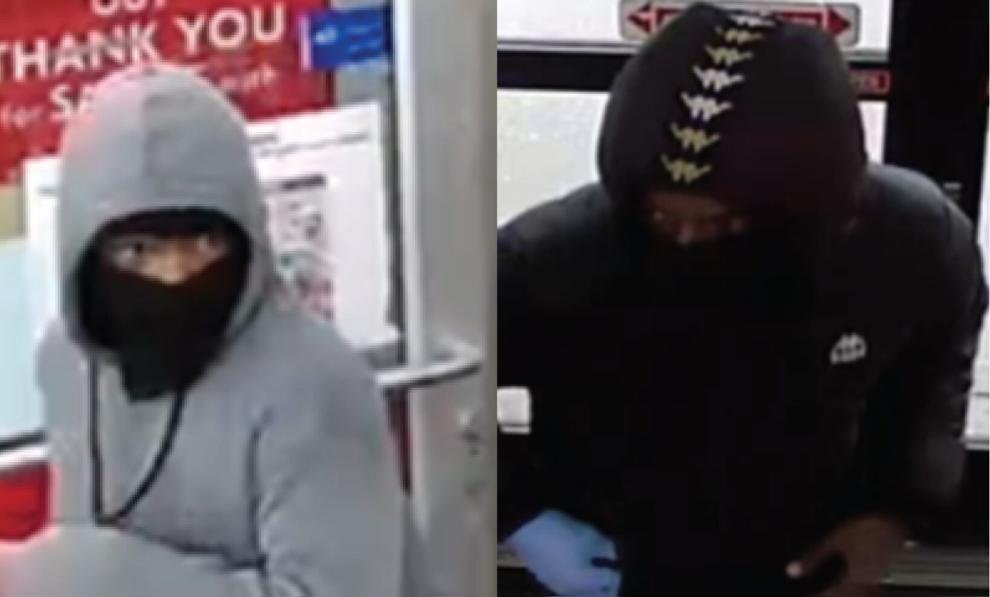 Authorities say that in each of the robberies, the men, who were armed with handguns, made demands of the store clerks. The guns were varied, the statement says, but included attached scopes and extended magazines.
The man named as "Suspect No. 1" is described as having a light complexion, standing between 5-foot-5 and 5-9 and weighing 140 to 170 pounds. The man named as "Suspect No. 2" is described as having a medium to dark complexion, standing between 5-7 and 6 feet tall and weighing 130 to 160 pounds.
Both men are considered armed and dangerous.
The Richmond Police Department and the FBI's Central Virginia Violent Crimes Task Force are investigating. Anyone with additional information that can help identify the suspects is asked to call Crime Stoppers at (804) 780-1000 or contact the FBI at (804) 261-1044, 1-800-CALL-FBI (225-5324) or tips.fbi.gov.
What you missed this week in notable Richmond crimes and court cases
This week's local crime and court updates from Richmond Times-Dispatch.
Sean McGoey (804) 649-6012
@SeanMcGoey on Twitter