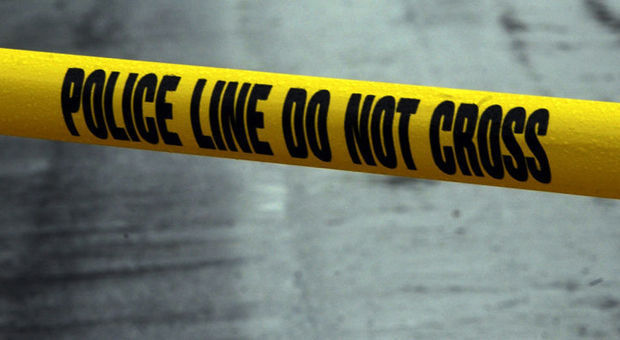 A 30-year-old armed robber who hit seven area businesses in a spree last year was sentenced to 30 years in prison Tuesday.
Christopher L. Tatum pleaded guilty in February to one robbery and one firearms charge, admitting he committed six other robberies — two of them in one night — in Henrico County and Richmond. He was sentenced Tuesday by U.S. District Judge David Novak.
In the plea agreement, which was not binding on Novak, the defense and the prosecution recommended a sentence of 29 to 30 years. The government asked for 30 years. Tatum's lawyer, Carolyn Grady, sought a 29-year term.
The robberies, committed in 2019, were: The Danco Convenience Store, 3301 Williamsburg Road, April 7; Brothers Market, 1838 E. Nine Mile Road, April 24; One Stop Food Mart, 3701 Meadowbridge Road, April 24; Hot-In Market, 206 E. Nine Mile Road, May 9; Grab-N-Go, 1581 Darbytown Road, May 16; TRACS, 9024 Woodman Road; and FasMart, 5600 Lakeside Ave., May 31.
The holdups netted a total of $11,401, according to court documents.
The U.S. Attorney's office told Novak that Tatum was armed during each robbery, and in two of the robberies he assaulted victims, one slapped and another struck in the head with a firearm Tatum was wielding.
Convicted of at least two prior robberies or attempted robberies as an adult, he was released from prison in December 2017, said authorities.
Tatum was employed from his release from prison in 2017 until his arrest last year, making $12.50 to $18.30 an hour. However, he wasted money gambling and purchased a Lexus, as a second car, that he may not have been able to afford, said prosecutors.
"This history shows that the defendant had grown comfortable with the idea of robbing people as a means to supplement his income and to supplant his self-imposed debts," wrote prosecutors in a sentencing memorandum.
"There is no question he made some serious mistakes and committed some serious crimes, but a 29-year sentence is equal to the amount of years he has been alive — it is a very serious sentence for his actions," wrote Grady.
She noted that he has already served nearly 12 years in prison, starting at age 17 and that he has long suffered from previously undiagnosed bipolar disorder.