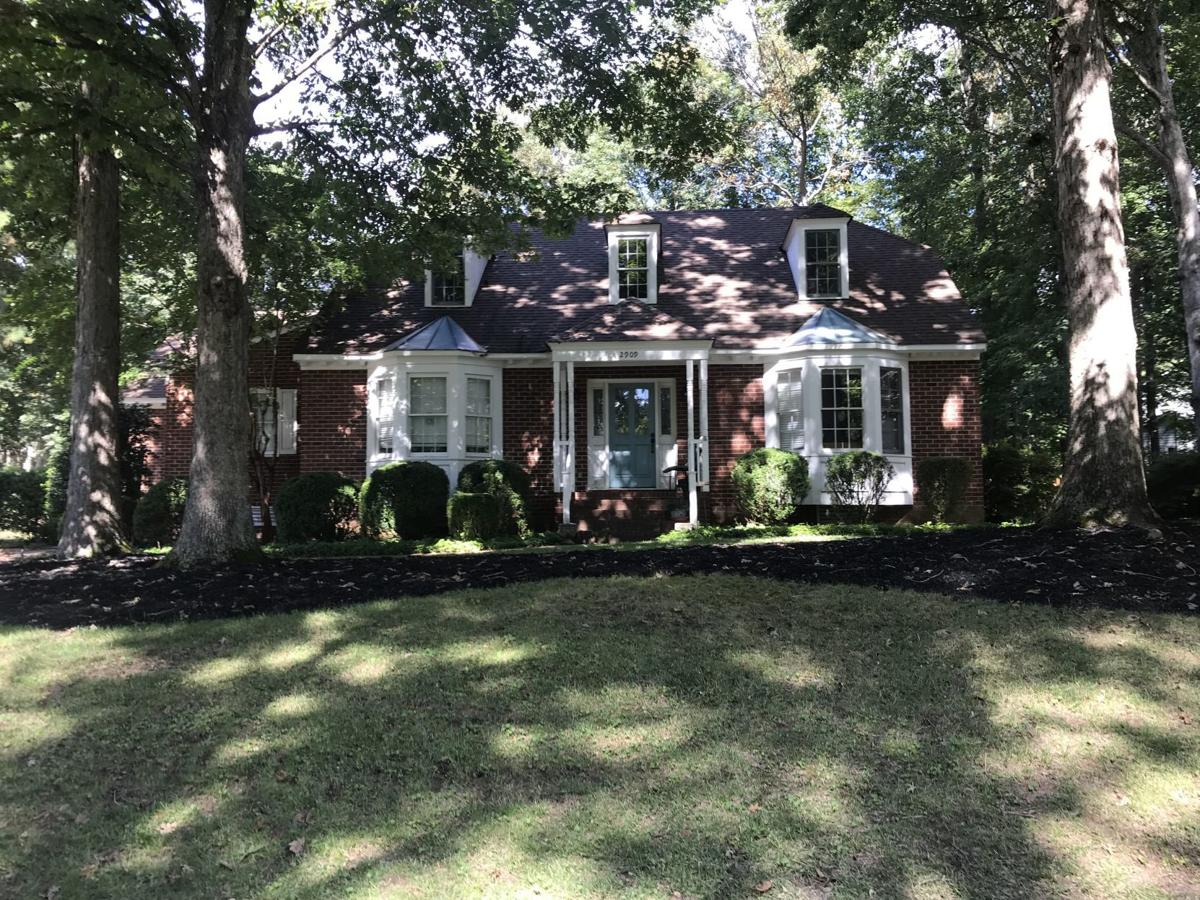 The Virginia branch of the American Civil Liberties Union is calling for an independent investigation and the release of body-camera footage following last week's fatal shooting of a mentally ill woman in her home by Henrico County police.
"This is what we call for anytime there is a critical incident involving police," said Bill Farrar, a spokesman for the ACLU of Virginia, on Saturday.
Tuesday's shooting has prompted questions about the use of lethal force by police officers who were conducting a welfare check on Gay Ellen Plack, a 57-year-old woman who had long struggled with bipolar disorder.
"This is one of the most serious types of police-involved incidents that can occur," Farrar said. "For the public to have confidence to interact with police in the future, they need to know that" the police response was appropriate.
Plack was shot after an altercation with two Henrico police officers, who arrived at her home to check on her well-being at the request of one of her doctors. After police kicked open a locked bedroom door, one of the officers approached a bathroom, from which Plack emerged swinging a small ax. The home is on Huntwick Court in the Wellesley subdivision in Short Pump.
Both officers can be seen firing their weapons in body-worn camera footage reviewed by the Richmond Times-Dispatch on Friday at Henrico police headquarters. Plack later died at a hospital from a gunshot wound to the abdomen. It is unclear whether gunfire from both officers struck Plack.
A funeral service for Plack will be held Sunday at 2 p.m. at Third Church, located at 600 Forest Ave. in Henrico County, according to a family member.
Henrico Police Chief Humberto Cardounel said last week that the officers had "no other option" but to shoot Plack after she charged at them wielding an ax, which had a 2-foot-long handle and a small head.
Farrar said the ACLU of Virginia isn't presuming the incident was mishandled, but is requesting an investigation by an impartial state or federal law enforcement agency. The ACLU of Virginia is also asking Henrico Commonwealth's Attorney Shannon Taylor to recuse herself from the review or potential prosecution related to the case, due to her regular contact and relationship with Henrico police.
Taylor could not be reached for comment Saturday.
The ACLU is also calling for the release of the names of the two officers involved in the shooting, and the release of footage from their body-worn cameras. The Henrico police have withheld both from the public.
"Every time we see one of these incidents, involving someone with a history of mental illness, you have to ask whether police are being trained to interact with people in a way that shows compassion," Farrar said.
"It makes you wonder if proper training and support is being provided."
On Thursday, Taylor said that all Henrico patrol officers receive crisis-intervention training, to include de-escalation techniques.
Dana Schrad, executive director of the Virginia Association of Chiefs of Police, said Saturday that in cases of officer-involved shootings, a review of the officers' actions could yield administrative discipline or criminal charges if it's determined that they used "excessive force."
"Our officers get a lot of training in the use of force — those choices are about the level of force to use depending on the gravity of the situation," she said. "Officers have to react to the amount of force that is presented to them."
Schrad added that, for the purposes of assessing whether officers reacted appropriately in such an incident, the question of whether a person shot by police was mentally ill is less important than whether they were acting violently.
"It's always more difficult for the general public examining these cases when it involves a mental illness," she said. "That doesn't change, frankly, the circumstances that the officers faced when she charged them with an ax."
Still, Schrad said that updates to the training officers in Virginia receive could eventually include more material related to serving individuals with mental illnesses.
Rhonda Thissen, executive director of the National Alliance on Mental Illness of Virginia, said interactions between people who are experiencing a mental health crisis and law enforcement officials are both difficult and common.
Thissen declined to comment on the specifics of the Henrico case, but said that law enforcement officers are usually the first responders when an individual is in crisis. Interacting with uniformed and armed officers can sometimes make that crisis worse.
"Law enforcement want to be helpful — they want to serve the community. People in mental health crisis are experiencing one of their worst days ever," Thissen said. "They're already in a psychiatric crisis, and interacting with a police officer only adds to the fear they are already experiencing. Law enforcement can be scary for the average person to deal with."
Thissen added: "We hope that in any interaction between a person in crisis and a law enforcement officer, there is the lowest level of force possible."
She said training on mental illness and de-escalation can help, as can more services that limit law enforcement interactions — such as transportation to mental health institutions by specialists, not officers.
After he was told Saturday about the Virginia ACLU's statement, Plack's older brother, Bob Bostock, said, "I agree with what the ACLU is calling for."
He also again criticized Henrico police for releasing information "in drips and drabs" in a way that he said supported the department's narrative instead of focusing on full transparency.
Since the fatal shooting on Tuesday, he said he has received scores of emails and phone calls from people he has never met. "They just can't believe the situation couldn't have been better handled," he said.
He said he was startled to learn Friday that one of the officers had a Taser at the time of the incident and yet did not use it. "We want to know what happened, and we want to make sure this doesn't happen to anyone else," he said. "We still have a lot of questions."
But, he said, Sunday's funeral service will focus on Plack's life instead.
Plack was an artist who had formerly worked as a nurse in a cardiac care unit and as an instructional assistant at Ridge Elementary School in Henrico.
She also had been a volunteer with NAMI Virginia and its local affiliate, NAMI Central Virginia. The group said Plack approached them in February 2018 to volunteer with people suffering from mental illness, and was found to be "an ideal fit" for a local meetup group that focused on creativity and art.
"Gay dedicated each Monday to the group, and inspired a countless number of peers to step out of their comfort zone and try something new," NAMI Virginia said in a statement. "We wish to honor Gay's memory, and her invaluable dedication to helping others find their voice."
(804) 649-6254
Twitter: @MelLeonor_
Reed Williams contributed to this report.