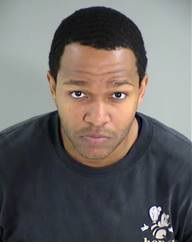 A North Carolina man faces charges after authorities say he eluded police Sunday before he apparently was involved in a collision with a boy riding a bicycle in Henrico County's Highland Springs area.
Around 11:10 a.m., the boy was struck by a motorcycle in the 100 block of North Beech Avenue, according to Henrico police. He was taken to a hospital, where he was treated for non-life-threatening injuries and is in stable condition, police said.
Henrico police charged Alexander Rashad Pettiford, 27, of Fayetteville, N.C., with reckless driving.
Around 11 a.m., a Virginia State Police trooper had attempted to pull Pettiford over for speeding on southbound Interstate 295, police said. He was allegedly driving 97 mph in a 70 mph zone.
The motorcyclist refused to stop and sped away, taking Exit 31 off I-295 and turning on Nine Mile Road. The trooper lost sight of the motorcycle but stayed in the area, state police said in a statement.
Dispatch then notified the trooper that Henrico police were responding to a crash between a motorcycle and the boy nearby, where the trooper confirmed it was the same motorcycle .
Pettiford was charged with eluding police, having a concealed weapon, speeding, two counts of reckless driving and six traffic infractions.
(804) 649-6527
Twitter: @AliRockettRTD