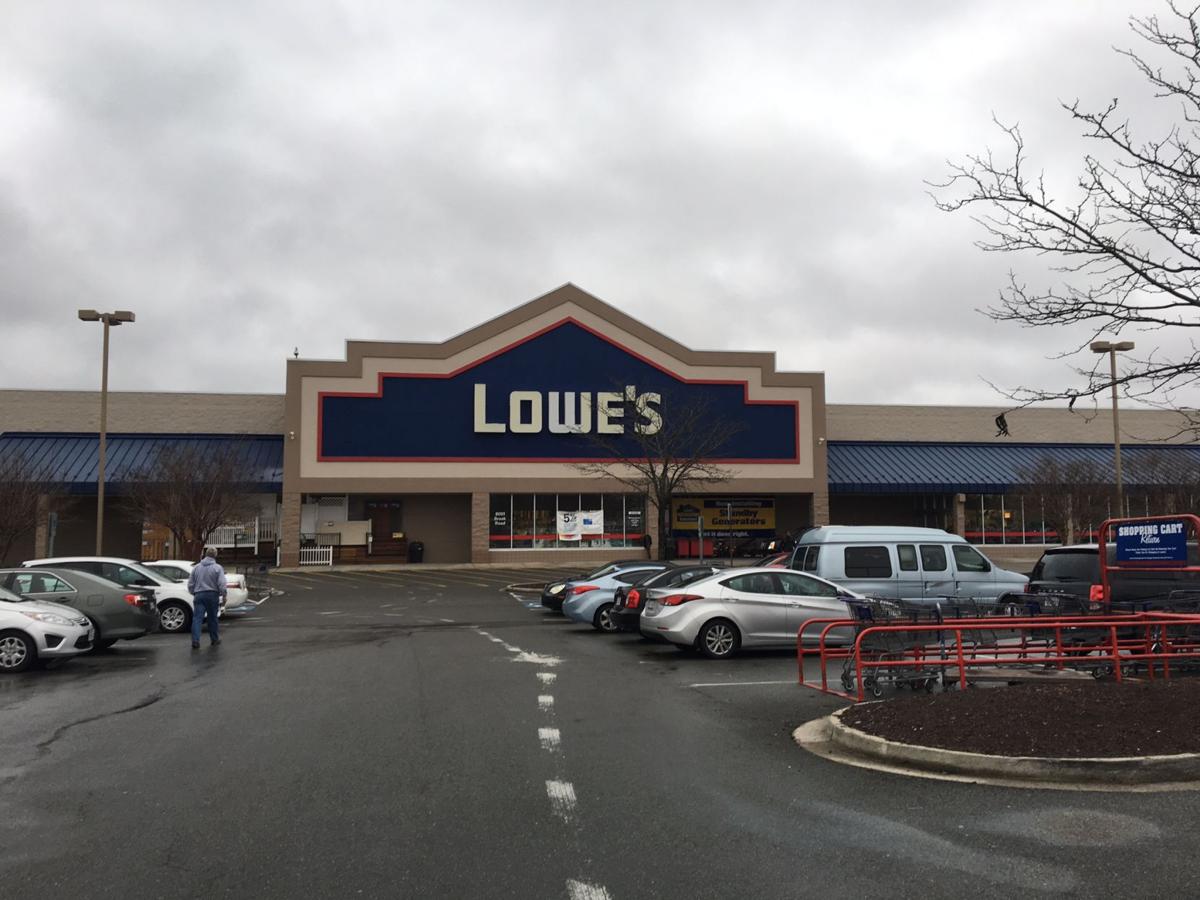 Henrico County police were called to Lowe's Home Improvement off of Brook Road on New Year's Eve for a report of young men being disorderly while wearing Donald Trump masks and boxing gloves.
The incident caused a stir among shoppers as the two masked men boxed one another at about 2:30 p.m. Saturday while another man filmed, witnesses said.
Henrico police provided few details about the incident. No arrests had been made as of late Tuesday afternoon.
Henrico police Capt. Chris Eley wrote in an email that someone called police at 2:36 p.m. Saturday for a report of two men in Trump masks and boxing gloves, in an incident he described as a disorderly display that scared customers.
In Virginia, a person over the age of 16 can be charged with a felony for wearing a mask in certain circumstances, including in public places, or on private property when the owner of the property hasn't given permission. Two witnesses guessed the pranksters were in their early-20s.
"All of a sudden there's commotion ... and next thing you know, these two guys come with Donald Trump masks on," said witness Michael Willis, 59, of Hanover County.
Willis, who called police after the pranksters left the store, said he was initially concerned that the people in masks might be gunmen potentially up to something more sinister, but he then noticed they were wearing boxing gloves and were about to spar.
"All of a sudden, they started holding their hands up, jumping up and down, and they had boxing gloves on. And they started beating the devil out of each other and hollering 'Donald Trump! Donald Trump!'" Willis said. "And then one of them fell and knocked some stuff down in the aisles, and the other one jumped on him, started hitting him in the face. I mean, these people, they were hitting. If they was acting, they was doing a good job on it."
One of the pranksters who left the store after the boxing match accidentally dropped a set of keys at some point, according to separate accounts from Willis and a second witness who asked to remain anonymous. Shortly thereafter, a young man returned to the store to get the keys, Willis said.
Willis said he reprimanded the young man who returned for the keys and that the man told him they were simply trying to have some fun.
(804) 649-6391
Twitter: @ShulleetaRTD