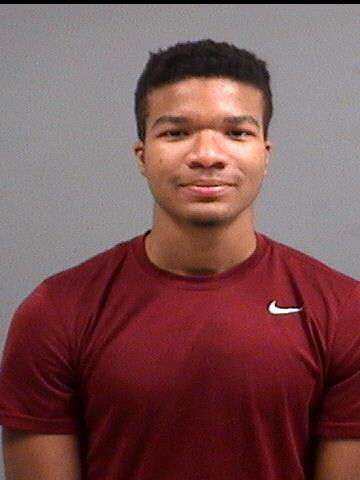 A Chesterfield County man charged in Petersburg with proposing sex to an underage teenage girl has now been charged in Chesterfield with sexually assaulting a 13-year-old girl he met on Snapchat. Chesterfield police are investigating two additional cases involving the man.
On Thursday, police arrested Jordan W. Slater, 23, of the 4600 block of Cindiwood Drive, on a charge of having carnal knowledge of a child 13 to 15 years old.
Police said Slater is accused of having inappropriate sexual contact with a 13-year-old female after communicating with her via Snapchat, a multimedia messaging app. Slater also is alleged to have asked the victim to provide inappropriate photos of herself. Additional charges are pending.
"We have other open investigations involving Mr. Slater that indicates he uses social media to communicate with juvenile females," said Chesterfield Sgt. Michael Agnew. "We have two separate investigation assignments that are currently pending."
Slater also faces charges in Petersburg, where he is accused of proposing sex through electronic means to a juvenile under age 15, according to the Petersburg Juvenile and Domestic Relations Court clerk's office. That alleged offense occurred June 3 or June 4. Slater is scheduled to appear in court Sept. 10 on that charge.
Police said their investigation is ongoing and detectives believe Slater "likely has additional victims." Anyone with information should can contact Chesterfield police at (804) 748-1251.
Slater currently is being held at the Chesterfield Jail.