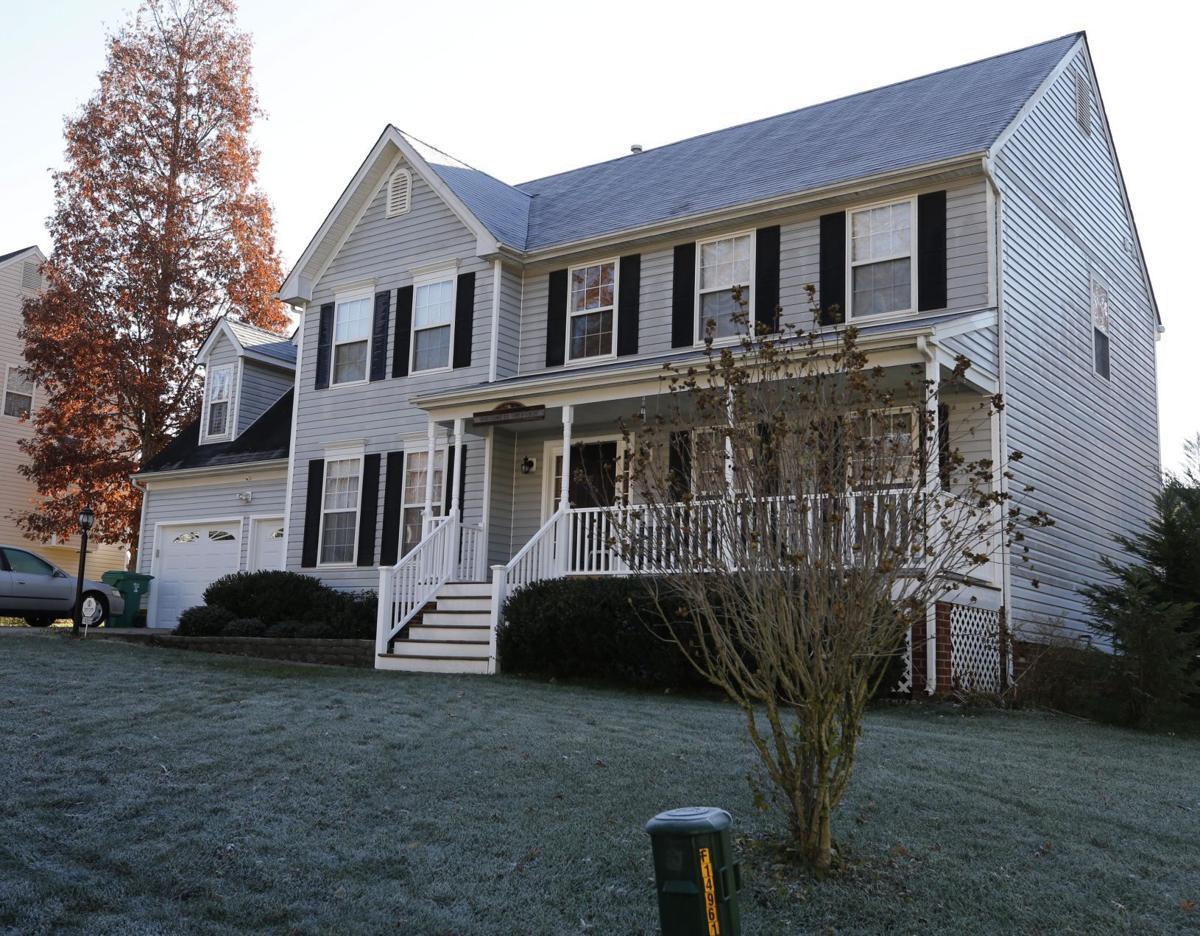 A former youth ministry director for a Chester church effectively was sentenced to spend the rest of his life behind bars Wednesday after pleading guilty to fatally shooting his wife, his step-daughter and her boyfriend at the family's home on Thanksgiving night.
In a plea agreement that came together unexpectedly in recent weeks, Christopher R. Gattis, 59, pleaded guilty to three counts of first-degree murder and one count of felony use of a firearm in the Nov. 23 killings of his wife, Jeanett L. Gattis, 58, his stepdaughter, Candice L. Kunze, 30, and her boyfriend, Andrew Buthorn, 36, of Olympia, Wash., who was celebrating Thanksgiving with the family.
In accordance with the agreement, Chesterfield Circuit Judge David E. Johnson accepted Gattis' pleas and sentenced him to 100 years in prison for each of the three murder counts with 45 years suspended on each. The three, 55-year terms will be served concurrently. Gattis was sentenced to an additional three years for using a firearm in the killings.
That gives him an active sentence of 58 years, which was equal to his age at the time of the killings. Because parole was abolished for felonies in Virginia in 1995, Gattis' 58-year term is effectively a life sentence.
According to a summary of evidence by prosecutor Kenneth Chitty, dissension had been building between Gattis and his victims days before the killings. On Nov. 21, two days before Thanksgiving, Gattis started a confrontation that erupted over spilled wine as family members were playing a board game. It led to Gattis, who had been drinking, shoving his wife and pulling back his fist as if he was going to punch her. But his nephew interceded and quelled the dispute.
Investigators learned that Gattis had issues with his wife's children and didn't want them to stay at the house for more than a few days at a time. Buthorn and Kunze were contract physical therapists and were staying at the Gattis home for several weeks until their next assignments in Arizona.
Later on the night of Nov. 21, Gattis' wife came downstairs after arguing with her husband and gave Gattis' handgun to his adult nephew, who was spending the night, telling him to hide it. "She said, 'I'm scared he's going to use this,'" Chitty said. In fact, Gattis owned several firearms.
The discord escalated over the next 48 hours and reached a boiling point about 6 p.m. on Thanksgiving night when Gattis confronted Buthorn and Kunze as they were relaxing in a hot tub in the backyard. A home surveillance camera recorded the encounter.
Shaking his finger, Gattis demanded they leave at once, but his wife intervened and recorded with her cellphone his conversation with the couple, and then her angry exchange with Gattis as he walked away.
Then at about 11:15 that night, Gattis went upstairs and retrieved his Taurus .45-caliber semiautomatic pistol along with three fully loaded magazines and walked back downstairs as the others were playing a board game in the kitchen.
He shot his wife first, then his stepdaughter and finally Buthorn as he ran from the house in a desperate attempt to escape. "After Candice is shot, Andrew bolts for the door and is shot three times," Chitty said.
In killing the three, Gattis emptied his gun, firing all 11 rounds. Another fully loaded magazine was found on the kitchen floor, and a third loaded magazine was later found in his pocket.
Some of the recorded disputes leading up the killings were recovered by investigators and played in court Wednesday. Jeanett's cellphone "revealed a bounty of information," Chitty said.
Kunze's cellphone was recording when she was shot and killed and it captured a brief image of Buthorn crouched behind a table begging to be let go. "I will go out. I will leave," he can be heard saying. Screams can also be heard in the background.
Defense attorney John Rockecharlie submitted a photo of bruises to Gattis' chest that Gattis claimed were caused by his wife assaulting him during the confrontation two days before the killings. Rockecharlie also noted that after the hot tub confrontation on Thanksgiving night, Gattis returned to his upstairs bedroom and with his window open, "he listened to them and they belittled him in his mind."
"This built up over 48 hours," the attorney said, adding that Gattis had earlier tried to encourage Buthorn and Kunze to leave to "defuse" the situation. "I'm sorry you stepped into a bad situation," Rockecharlie said Gattis wrote in a text message to Buthorn.
Gattis' guilty pleas on Wednesday came just over seven weeks after a judge ruled against a defense motion to suppress incriminating statements the defendant made to police just after they arrived at his home and found him sitting on the front steps — just 3 feet from where one of the victims was lying in the front yard.
The defense argued the statements should not be allowed at trial because Gattis made them before being read his Miranda rights. But the officer who was first to arrive testified that he detained Gattis without placing him under arrest because he was attempting to get an understanding of the situation before reading his rights.
Prosecutors had argued that in an emergency situation, a suspect can be handcuffed and placed in "investigative detention" prior to an officer reading a person his rights. Judge T.J. Hauler agreed and ruled that the statements were admissible at his scheduled jury trial, which had been set for Nov. 7-8.
Gattis' remarks were recorded on officer N.C. Frazier's body-worn camera after he arrived about 11:30 that night at the family's home in the 14900 block of Dogwood Circle. Prosecutors played the body camera video at Gattis' preliminary hearing in April and again at his suppression hearing June 25.
At one point, when Frazier asked Gattis how many people he had shot, Gattis replied three. He told the officer two were inside the house and the third was visible to the officer in the front yard.
"They're probably all dead," Gattis told the officer. "They all came after me."
Gattis told the officer the victims "kept threatening me," and he shot them "when they all ganged up on me."
All three victims died of gunshot wounds to the back. After the shooting, Gattis contacted his home alarm company and told them to send police, but he didn't articulate why he needed them.
At the time of the killings, Gattis was youth ministry director for Grace Lutheran Church in Chester.
Now that he likely will spend the rest of his life in prison, Rockecharlie told the court that Gattis hopes to minister to fellow inmates, "and hopefully atone for what he did."
Gattis declined to make a statement before the judge pronounced the sentence.
Adam Kunze, who lost his mother and sister in the killings, said the majority of family members, including the Buthorns, are satisfied with Wednesday's outcome.
"They wanted justice done, as well as swiftly as possible," Kunze said after Wednesday's hearing. "With that in mind, I think that was done today. As we see it, he's going to live out the rest of his life in prison, and that's what we wanted."
Kunze said his mother and Gattis had been married for about 10 years. "They were very happy to have discovered one another because they went to high school together and they met at a family reunion," he said. "So for some time, yes, they were happy. But there was also some problems that came with the happiness."
Kunze, who lives in Los Angeles, said after he was told his family had been killed, he began "connecting the dots" after getting over the initial shock.
"It was almost like I already knew what had happened and by whom," he said. "There was something deep down that was not surprising."