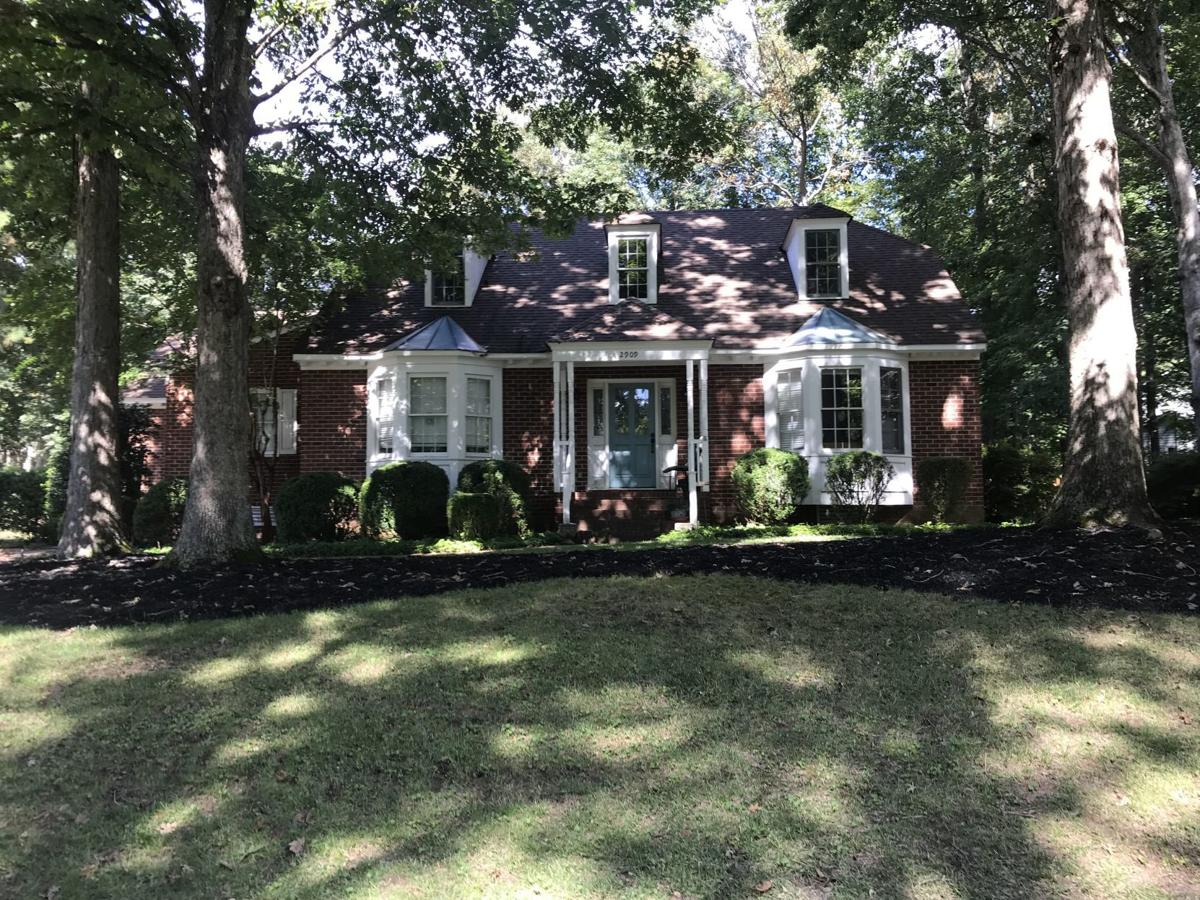 Henrico County Commonwealth's Attorney Shannon Taylor has called on her counterparts from the city of Hampton and Stafford County to review the fatal police shooting that occurred near Short Pump last week.
Two Henrico police officers shot at and killed a woman Sept. 17 in her home after a psychiatrist called for a welfare check. The woman, Gay Ellen Plack, was wielding an ax and barricaded herself in a locked bedroom, where the confrontation occurred in just a few seconds. She had long struggled with bipolar disorder.
"To ensure a complete, thorough and objective investigation, I will continue to review the case, but am also calling on two other commonwealth's attorneys to independently review it," Taylor said in a statement released Monday evening. "I do not want any doubt in anyone's mind that this unfortunate, tragic incident receives anything but a thorough, objective and independent review."
Over the weekend, the Virginia branch of the American Civil Liberties Union called for an independent investigation, as the group does in every officer-involved shooting. Taylor stopped short of recusing herself, saying she will release the findings of the other two attorneys, as well as her own.
Hampton prosecutor Anton Bell is a Democrat, as is Taylor. He won re-election in 2017 and is in his seventh year leading the office where he worked for a decade prior to taking the top post. The Newport News Daily Press has described Bell as a "hard-nosed prosecutor, often seeking life sentences on first-degree murder convictions and tending to favor trials over negotiated plea deals" while also pushing for alternative punishments for young people who had committed crimes and refusing to prosecute misdemeanor marijuana cases.
In 2015, Bell supported a local interagency police task force to investigate police-involved shootings, the paper reported. Under the plan, which has not yet been adopted, when someone is killed or wounded in a police shooting or dies in police custody, members of the task force — not the police officer's own department — would investigate, the story said.
"It alleviates any conflict of interest that the jurisdiction is investigating their own" and will help in "building more community trust," Bell said then.
Stafford Commonwealth's Attorney Eric Olsen is a Republican and, like Taylor, faces a challenger in his re-election bid this November.
First elected in 2011, Olsen has been a prosecutor in Stafford since 1989. The Fredericksburg Free Lance-Star reports that in his current bid for re-election, Olsen has pledged to continue to address the underlying cause of crimes in the county, which has resulted in such programs as drug court, mental health treatment and veterans court.
But in a story from 2015, his opponent at the time, defense attorney Jason Pelt, criticized his coziness with law enforcement and his prosecution of Reginald Latson, a man with autism who had multiple legal troubles in Stafford and was later conditionally pardoned by the governor.
Taylor did not indicate why or how she picked the two outside prosecutors, but said both had agreed to review the Henrico investigation.
She will ultimately determine whether to bring criminal charges against the officers. Taylor said Friday that she hadn't made any decision yet, but also said then: "I have no concerns about the officers' actions in the video — that is why I was confident in showing the footage to the media."
Taylor also said she would "work to ensure the body-worn camera video is available to the public," another demand from the ACLU of Virginia. Henrico officials showed footage from both officers' body cameras to reporters Friday.
In her statement Monday, Taylor also called for a review of the police department's welfare check policies, as well as better training for those tasked with responding to those calls and more resources for mental illness.
"This tragedy, and it is a tragedy, is yet another unfortunate reminder that we need additional resources to help those suffering with mental illness," she said. "In addition to needing more resources, more mental health training and more options for care, I would like to see us revisit the community care/welfare check policies and procedures. After a tragedy such as this, it only makes good sense to ensure we review our program and see if there are improvements to be made."
Henrico Police Chief Humberto Cardounel has defended his officers' actions. In a video statement on Thursday, Cardounel said the officers "had no other option" — though in that message, he didn't make it clear that both officers fired at Plack.
"What we have seen here comports with a reasonable use of force," he said Friday.
The ACLU on Monday criticized the chief's public statements, saying on Twitter: "No police chief should exonerate their officers before the investigation even starts. That alone undermines public confidence in the objectivity of the investigation."
While the ACLU frequently calls for independent review of police shootings, local prosecutors often do not agree. In Richmond, longtime prosecutor Michael Herring, who retired this year, was criticized when he refused an independent review in the 2018 shooting death of high school teacher Marcus-David Peters, who was naked and unarmed on Interstate 64/95 and again when he charged Richmond officer Michael Nyantakyi, who killed Peters.
Taylor charged the last Henrico officer involved in a shooting, but a jury acquitted him. The officer had shot a woman, a passenger in a fleeing car, four times.
The ACLU also called for the police department to release the names of the two officers involved, which police have declined to do so far.
Plack, 57, lived in the 2900 block of Huntwick Court in the Wellesley subdivision near Pump and Three Chopt roads. The officers entered her home through an unlocked door, and repeatedly shouted Plack's name and identified themselves as police. They searched upstairs and downstairs and came to a locked bedroom door they eventually kicked open. She then charged at the officers while swinging the ax.
(804) 649-6527
Twitter: @AliRockettRTD