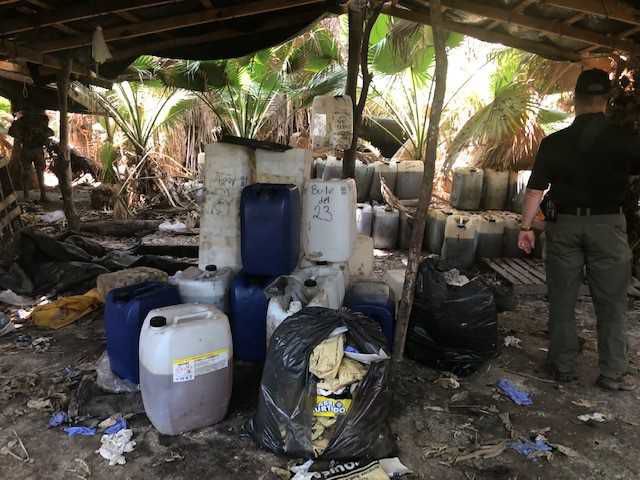 Methamphetamine abuse is rising in Virginia, where fatal overdoses from the illicit drug shot up from 88 to 127 deaths, or 44%, from 2017 to 2018.
Five years ago, there were just 10 such deaths and only one in 2010, according to figures from the Virginia Department of Health's Office of the Chief Medical Examiner. The number of meth overdose deaths is projected to rise to 150 this year.
The number of fatal meth overdoses is still dwarfed by that of opioid-related deaths, which are projected to reach 1,280 this year.
However, figures released earlier this month by the Virginia Department of Forensic Science show that the number of law enforcement requests for testing heroin and other opioids in 2018 fell for the second year in a row.
But the state lab reports that testing requests for methamphetamine are skyrocketing.
From 2012 to 2018, the number of meth cases submitted to the state forensic lab has risen by 652% — after no increase from 2006 to 2012. From 2017 to last year, the requests were up 47%, closely mirroring the increase in fatal meth overdoses.
Most of the testing requests came from investigators in the western part of the state, with relatively few in Northern Virginia, the Richmond area and in Hampton Roads, the state lab report noted.
Virginia State Police were still studying the figures and declined to comment.
But Katherine Hayek, a spokeswoman for the U.S. Drug Enforcement Administration's Washington Division, which includes Virginia and Maryland, said meth use is rising in Virginia and across the country.
"We're experiencing a meth resurgence and we have seen that for a few years," Hayek said.
Officials in Virginia, and across the country, have been focused on addressing the opioid epidemic, Hayek said.
"That's great. We need to do that," she said. "But we're still addressing meth as an issue."
The Centers for Disease Control and Prevention estimated that nearly 10,500 people died nationwide of meth-related overdoses in 2017, the DEA said.
There are a number of reasons for the surge in meth use, she said. In part, it is because users are growing concerned about the dangers of opioids and are looking for something else.
A primary driver of the meth problem are traffickers from Mexico bringing it into the country in huge quantities, and they are expanding the labs in Mexico where it is made, she said.
The meth from Mexico is cheap and of high quality.
"You bring that on to the streets and you have all your drug dealers offering meth" instead of opioids, Hayek said.
But she said fentanyl is now sometimes being mixed into meth and cocaine.
"It gives it an extra kick. It makes it feel more potent," Hayek said.
"It seems almost like fear mongering ... but this is what we're seeing out there," she said. "We want to make sure everybody knows the dangers in this."
Figures from the Virginia Department of Health show that nearly half of the 127 meth overdose deaths in Virginia in 2018 had fentanyl "causing or contributing to death."
The Virginia Department of Forensic Science had some good news on the opioid front: From 2017 to 2018, the number of submissions to the laboratory for testing fell 12% for heroin, 14% for prescription opioids and 3% for synthetic opioids.
But according to the medical examiner's office, after a slight dip in fatal opioid deaths from 2017 to 2018, from 1,230 and 1,215 deaths, a record number of fatal opioid deaths is projected this year.