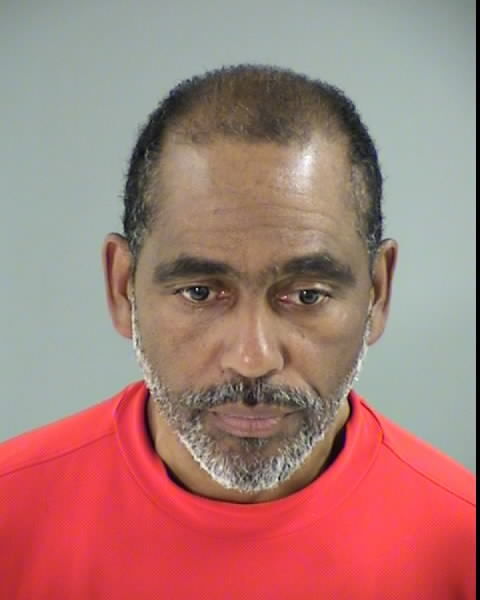 A self-described "horse whisperer" who ran a trail-riding operation in Powhatan County was sentenced Friday to 36 months in jail on six counts of neglecting and abusing six horses that had "wasted away to the point they were literally at death's door," a Powhatan prosecutor said. Five other horses in his care died before authorities could intervene.
Nathaniel K. White Feather, 60, the former owner and operator of White Feather Trail Rides and Literacy Program in the 3400 block of Pleasants Road, pleaded not guilty in Powhatan General District Court to six counts of misdemeanor animal cruelty. But he stipulated that the facts in the case were sufficient for a conviction. In exchange, the prosecution withdrew four accompanying charges.
Alicia Mahar, executive director of Circle A Home for Horses in Virginia Beach, a nonprofit horse rescue operation, testified that between October 2018 and August 2019, she allowed White Feather to adopt 10 horses for what he described as a program for kids that included trail riding. All of the horses she made available at the time were in excellent health.
Mahar said her organization checked with White Feather periodically, and he advised at all times that the horses were thriving.
Then on March 3, after receiving photos of malnourished horses from the Powhatan Sheriff's Office that she described as "devastating," she made arrangements to retrieve them on March 5. After finally reaching White Feather to make the arrangements, he told her that only five horses were available to pick up; the remaining five were dead.
"He had stopped feeding them, stopped giving them water, stopped giving them medical treatment," Deputy Commonwealth's Attorney Robert Cerullo said.
Mahar picked up the surviving horses and "brought them back to life, and they're in peak health now," Cerullo said. "It's remarkable how these animals look today."
On April 1, Powhatan authorities and the animal law unit of the Virginia Attorney General's Office located and exhumed the bodies of four horses that had been buried on the property leased by White Feather for his operations. White Feather said a fifth horse had drowned.
Defense attorney Chris Bain told the court that White Feather had fallen on hard times, and he did the best he could with the limited resources he had.
"It was a situation that got out of hand financially, and by the time he realized it, it was too late," Bain said.
Bain also noted that White Feather had served six years in the U.S. Coast Guard, had no criminal record, and operated a trail-riding farm that brought inner-city children to the country to ride horses. The operation included a literacy program that would allow children to ride horses without charge if they read 10 books.
Cerullo told the court that had White Feather just picked up the phone and asked Mahar for help, she would have assisted.
"He didn't do anything other than let them sit there in that field with no food," the prosecutor said.
At one point during the proceeding, White Feather said he did everything he could to determine why the horses were "sick," adding that he didn't know what the cause of it was.
Substitute Judge Jacqueline Reiner told White Feather that what happened was a situation of his own making, and it could have been avoided had he simply asked Mahar or Powhatan's animal control officers for assistance. But instead, he let the horses waste away until they were almost beyond help.
Reiner convicted White Feather of the six animal neglect counts and sentenced him to 12 months with six months suspended on each count, giving him 36 months to serve. But he'll likely serve only 18 months of that time on the condition of good behavior. The judge also banned White Feather from owning or keeping horses for life.
In March, White Feather, who lives in Richmond, told The Times-Dispatch that he was "devastated by all of this" and indicated that the allegations he mistreated the horses were erroneous.
White Feather said he has been a horseman for 30 years, describing himself as a horse "behavioralist," or horse whisperer, who is experienced in getting to the core of a horse's problem, should it have a mean disposition or other behavioral issue.