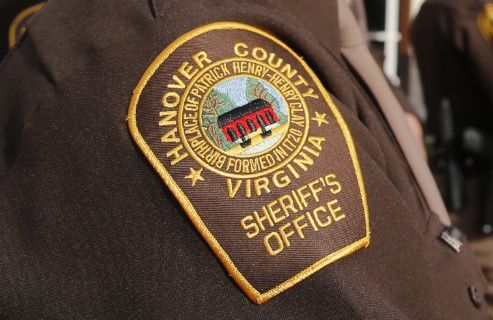 The Hanover County Sheriff's Office is investigating a three-vehicle accident that left one man dead on Saturday and another on the run.
On Saturday morning, a Jeep Wrangler sideswiped a Jeep Cherokee and struck a Subaru SUV head-on in the 14000 block of West Patrick Henry Road, state Route 54, near the intersection of King Road, the authorities said. The Cherokee and Subaru both had been traveling east, the opposite direction of the Wrangler.
Deputies responded to the crash at 10:15 a.m., and before the collision, the sheriff's office had received a report of a Jeep Wrangler driving west on Route 54, recklessly.
The Subaru caught fire on impact. Its driver and sole occupant, a man in his 50s, was transported to a local hospital.
The driver of the Jeep Wrangler left the scene on foot, leaving behind two passengers. The front passenger, a man in his 20s, was transported to a local hospital. The rear passenger, also a man in his 20s, was pronounced dead at the scene.
The driver who escaped was described as a Hispanic man of medium build, about 5 feet 6 inches tall to 5 feet 8 inches tall. He has black hair of medium length, facial hair and was wearing a black sleeveless shirt.
The unidentified driver and sole occupant of the Jeep Cherokee did not sustain any injuries.