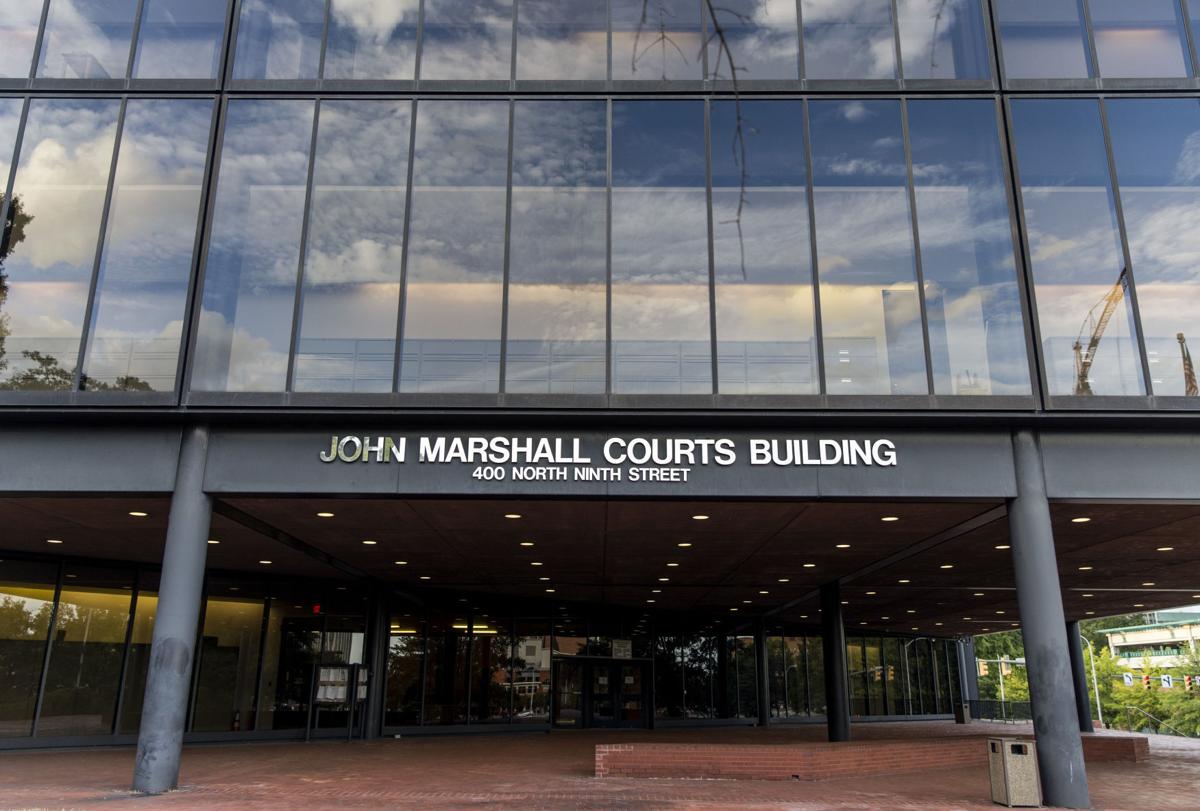 The Richmond General District Court has closed some offices and courtrooms on the second floor of the John Marshall Courts Building downtown after a potential COVID-19 exposure.
The closure extends a week through Aug. 4 and affects the criminal and traffic division located on one side of the second floor of the courthouse, 400 N. Ninth St., according to Tuesday's order signed by Chief Judge David M. Hicks. The order does not mention the civil section of the lower court nor the Circuit Court, which operates on the first and third floors of the John Marshall building.
"This closure is ordered due to potential threats to the health and safety of employees and the general public due to exposure to COVID-19 in the office," Hicks' order reads.
In the meantime, video arraignments and bond motions for defendants being held on criminal charges will by handled at the Marsh courthouse in Manchester, 920 Hull St. The two courthouses typically split the city's General District Court dockets.
Per the order, magistrates have been instructed to schedule all bonded arraignment, for those who have been released, for the week of Aug. 10.
(804) 649-6527
Twitter: @AliRockettRTD