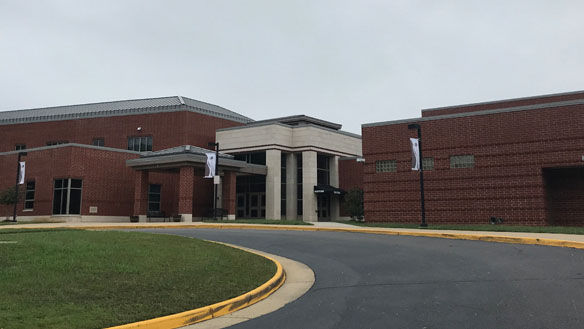 A Powhatan High School student who was "overcome" and taken to a hospital last week may have ingested THC, the psychoactive ingredient in marijuana, from another student's vaping device, the county prosecutor's office said Wednesday.
"The initial reports from the victim himself was he had eaten a brownie," Powhatan Deputy Commonwealth's Attorney Robert Cerullo said. "But upon further investigation, we've had other witnesses come forward to indicate that [the student] may have been smoking marijuana or THC oil from a vape or Juul."
"At this point this office can't make a determination as to which story is correct," Cerullo added. "We have no corroboration of the witnesses' information [so] we're not intending to place charges at this time. We're leaving it up to the schools and their disciplinary procedures."
Although Cerullo said authorities can't be certain how the student ingested the substance — strongly believed to be THC — "we're pretty confident that no brownies were distributed."
School surveillance cameras helped investigators identify potential witnesses to interview about the incident, Cerullo said.
The investigation revealed that another student had earlier in that day used a vaping device or Juul to smoke "cotton candy vapor juice," Cerullo said, "and there's some evidence to suggest that that device was used prior to smoke THC."
If the student who was overcome was given the device to vape, there may have been a residual amount of THC still present when he used it, Cerullo said.
"I don't think the [surveillance footage] showed them vaping" because the students may have been inside a school restroom at the time, the prosecutor added.
"At this point there's not enough evidence to proceed with charging [anyone]," Cerullo said. "That can be done if something changes, if someone comes forward. We're always open to other sources of information."
In neighboring Chesterfield County, a Matoaca High School student was recently charged with lacing a batch of brownies with marijuana earlier this year and giving portions to seven of her classmates — four of whom experienced symptoms from the drug, including one taken to a hospital.
Police said the students who consumed the brownies in the Jan. 31 incident did so willingly and apparently were aware they had been spiked with marijuana.