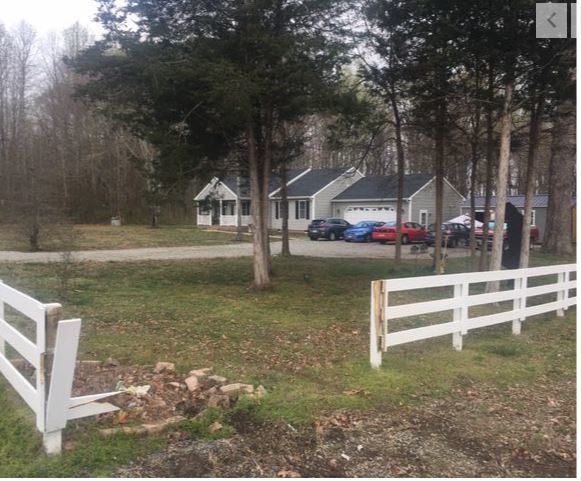 A veteran U.S. postal worker who was found dead in his Powhatan County home after authorities say he shot and wounded three family members died of a self-inflicted gunshot wound to the head, a Powhatan prosecutor said Wednesday.
At the time of his death, Raymond Morlock Jr., 56, had a blood-alcohol level of 0.174, or more than two times the legal limit for driving, said Deputy Commonwealth's Attorney Robert Cerullo of the state medical examiner's findings in Morlock's death.
"The case is closed and no charges will be filed," Cerullo said. "We would have charged him for everything he did [had he survived]. There's no question now that no one [used a weapon] against him."
The incident that led to Morlock's death unfolded about 8 p.m. March 23 when the Powhatan Sheriff's Office received a call about a domestic dispute in progress in the 5000 block of Old Buckingham Road. A caller stated that a family member at the residence had a gun and was pointing it at people, authorities said.
Moments later, three people inside the home were shot with a 12-gauge shotgun; all three were able to flee the residence, authorities said.
Responding officers located the three victims who informed the officers that the shooter — Morlock — had gone back into the home. Deputies attended to the victims while establishing a perimeter around the house.
With the assistance of tactical teams from police departments in Chesterfield County and Richmond, the home was searched and Morlock was found dead inside, authorities said.
After the shooting, Morlock's wife, Carol, who was wounded, told a Powhatan detective that her husband had shot her, their grandson and Morlock's stepdaughter. She also advised that her husband was still inside the home "with multiple firearms and ammunition," according to court papers.
"Witnesses revealed that Mr. Morlock had been drinking that night when he became upset about one of the witnesses being at the house who he did not want there," Cerullo said. "This led to a domestic dispute between Mr. Morlock and the other family members which unfortunately led to Mr. Morlock retrieving his weapon and shooting at the folks in the house."
Morlock, a postal service mail handler with 33 years of service, had been charged four years earlier with two counts of domestic assault in an incident involving his wife and stepdaughter.
The assault charge related to Morlock's stepdaughter was eventually withdrawn, but the second assault count involving his wife was taken under advisement by the court for nearly two years.
The court ordered Morlock to continue receiving substance abuse treatment and undergo counseling for anger management. Upon completion, the court dismissed Morlock's remaining assault charge in December 2018, according to court records.