Romoan J. Mitchell, a 40-year-old Henrico County man, was reported missing in late 2016 before he was found fatally shot New Year's Day 2017 in Richmond.
His body was discovered about 10:30 a.m. Jan. 1 by an officer working in the 3400 block of Belt Boulevard. The remains were located in a wooded area along what formerly was known as Platinum Road.

Deavon L. Jacobs, 25, was shot and killed Jan. 8 at the Motel 6 at 100 Greshamwood Place, less than a half-mile from the intersection of Chippenham Parkway and Midlothian Turnpike.
Jacobs, of the 300 block of Melmark Court, died less than four months after his younger sister, Keeshae, 21, went missing without a trace, leaving their mother, Toni, heartbroken.
"It's very lonely," Jacobs said. "He was always there. They both were."
Deavon liked to keep tabs on his mother, Toni Jacobs said. He'd ask where she was going or what she was doing. But when his sister went missing, he promised to call her first thing each morning and before bed each night — a promise he kept until his death. Now, she wishes the phone would ring with Deavon — or Keeshae on the other end.
Deavon Jacobs had a son who spent the Friday before Christmas with his grandmother, Toni said. "He told me, 'I wish Santa Claus would just bring me my dad so that I can hug him,'" Toni said. "He also asked Santa to bring Keeshae home to me."
A Dinwiddie County man, James D. Henshaw, 39, has been charged with first-degree murder. A two-day jury trial is planned for February.
Witnesses told police the two men had been fighting before shots rang out, according to court records. Henshaw had allegedly rented a car for Jacobs, which Jacobs had never returned, the documents said. Police cited argument as the motive in the killing.
Tyrone L. Feggins Jr., of Henrico, was found Jan. 10 suffering from a gunshot wound on an outdoor stairway of an apartment building in the 3400 block of Walmsley Boulevard in South Richmond.
Karon E. Williams, 57, was struck by a bullet shot from outside her Brookland Park home on Jan. 15.
Police initially responded to the 3100 block of Cliff Avenue for what was reported as an "in-progress" burglary. A family member heard several loud noises from the back door, and Williams went to investigate, police said. As she approached the rear of the home, she was struck by a bullet that entered through a window.
"This was a senseless act. An innocent woman was taken from her family for no reason," said Detective Joseph Fultz.
Charles J. Lewis III was found Jan. 23 in a white, four-door sedan blocking an alley that runs between Barton and Lamb avenues in the city's Barton Heights neighborhood.
He had been shot and was pronounced dead shortly after emergency officials arrived on scene and tried to resuscitate him. Lewis was 53 and lived in Henrico.
Antoine Cooper, 21, pleaded guilty to second-degree murder earlier this year. He was sentenced to 15 years in prison.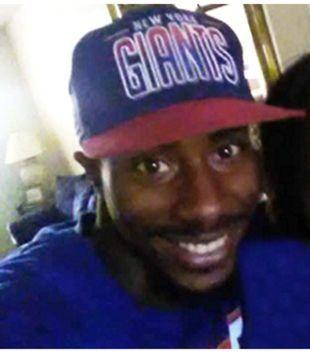 Jerode R. Greene, 24, was gunned down Jan. 26 in the 4200 block of Chamberlayne Avenue, an apartment building near John Marshall High School.
Greene, of Henrico, left behind four children of his own — two daughters and two sons — as well as his parents and 13 siblings, according to his obituary.
Yasheka D. Dehart, 32, was fatally wounded Jan. 29 in Richmond's North Side. She was found in the driver's seat of a gold Ford Taurus parked in the 3100 block of Griffin Avenue after officers responded to several reports of random gunfire near the intersection of West Ladies Mile Road and Griffin Avenue.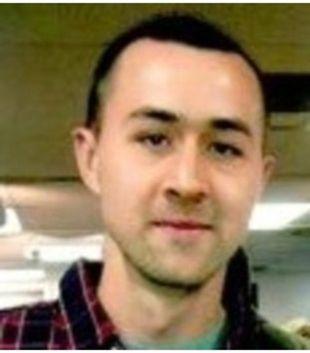 Joseph Boyle, 31, of Chesterfield County, was killed Jan. 29. He had been struck by four bullets in the back; another dozen riddled holes in the Jeep Boyle was in that crashed outside Foxwood Apartments off Snead Road in South Richmond.
The day he died, Boyle and best friend Arden Wesley "Wes" Searles III planned to steal from their drug dealer, Stephen D. Green. After receiving $130 worth of drugs, the friends drove off and Green pulled a gun and fired 17 shots, authorities said. Green was convicted in December of voluntary manslaughter and sentenced to five years in prison.
"He was our family's gentle giant," said Boyle's brother-in-law, Shannon Wakefield. Boyle, who went by Joey, towered over 6 feet tall, Wakefield said, "but he wouldn't have hurt a flea."
Mike-Quan Blakey died from gunshot wounds shortly after arriving at Chippenham Hospital on Jan. 29.
Police believe the shooting took place about 2 miles away in the 1000 block of Forest View School Drive, off Jahnke Road, where random gunfire had been reported minutes earlier. In October, 22-year-old William R. Morris was arrested and charged with voluntary manslaughter. Police said the motive was a drug robbery.
Blakey's family called the 21-year-old "Moosey," according to his obituary, which said he had two sons. His 20-year-old brother, DavonJa Clark, died five months later in a car crash, according to Clark's obituary and police reports.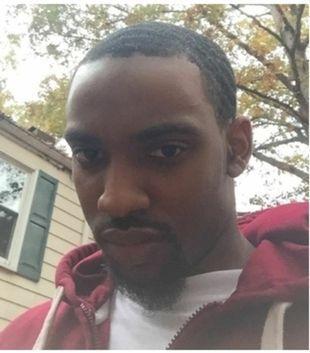 Jakeem P. Johnson, 26, was found Feb. 7 fatally shot shortly before 4 a.m. in the rear yard of a house in the 3000 block of Lynhaven Avenue near Terminal Avenue.
The shooting occurred less than a mile from Johnson's home in the 2300 block of Wright Avenue. He was taken to a hospital, where he later died.
"On February 7, 2017, we lost our party starter, we lost a piece of our motivation," read Johnson's obituary. He had five children.
Donyell T. Patillo, 24, was shot to death Feb. 13 behind a building near the 1900 block of Raven Street in Richmond's Mosby Court public housing community. Patillo lived in North Chesterfield.
Keon McDonald has been charged with conspiracy to commit second-degree murder, as well as three other gun and drug charges. Police said there had been an argument before the fatal shooting.
David Jones, 40, of the 1400 block of Clarkson Drive, was found Feb. 14 in a breezeway of an apartment building where he lived.
He had been stabbed in the chest during a fight with another man, who police arrested. The charges were later dropped.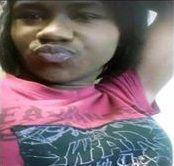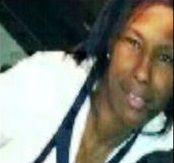 Shaquenda Walker, 24, and her mother, Deborah Walker, 55, were killed by Walter Gaines III, the younger woman's boyfriend who later shot himself.
Their bodies were discovered in an apartment in the 1300 block of Coalter Street, near Mosby Court, on Feb. 16 — at least 24 hours after the women were shot, police said. Shaquenda Walker's two children — ages 3 and 5 — were found unharmed inside the apartment.
"She was full of life," China Walker said of her sister, Shaquenda. "She was fun to be around."
Latonya Walker, another of Deborah's daughters, said their mother meant the world to the family.
Katherine A. Wiglesworth was shot twice — once in the chest, and then again in the head — and left outside Metropolitan African American Baptist Church in South Richmond on March 4.
Her boyfriend, 57-year-old John B. Harvie, was convicted of first-degree murder and a gun charge, and sentenced to 33 years in prison.
Blake O'Kennom said the loss of his mother has been unbearable not only for him, but his grandmother, who is in her 80s.
"She can't accept that it's real. It doesn't feel real," he said.
The 47-year-old from Amelia Court House was fun-loving, O'Kennom said. "She could bring out the kid in anyone."
Rita B. Hawthorne, 27, was six weeks pregnant when she was killed March 19.
Her mother discovered Hawthorne's body in an upstairs bedroom of her home in the 1100 block of East 16th Street. Her throat had been slit twice and a pillow placed over her face.
In December, George H. Cooke Jr., 24, of Henrico, pleaded guilty to the first-degree murder. He was the father of the child Hawthorne was carrying and wanted her to get an abortion.
Cooke faces 20 years to life in prison when sentenced in April. Police said the motive was an argument, rather than domestic in this case.
Kendell L. Coward, 34, was found March 20 suffering from a gunshot wound shortly after 2:15 a.m. inside an apartment in the 1900 block of Raven Street in Mosby Court.
Detectives believe Coward was shot while entering the apartment. Police said it was retaliatory. Coward was charged with conspiracy to commit murder last year, but the charges were later dropped.
Teenagers Mikkaisha D. Smoot and Taliek K. Brown died within days of a March 29 shooting in Mosby Court — one of the city's largest public housing projects around which four others had already been killed just three months into the year.
They were found lying on the ground with gunshot wounds to the head near an apartment building in the 1900 block of Accommodation Street.
Smoot was 16 and lived in nearby Whitcomb Court, and Brown, 15, lived in North Side on East Brookland Park Boulevard.
A third person, an adult woman, was also struck by a bullet while taking out trash nearby. Her wounds were not fatal.
KeJuan L. Goode, 18, and Terrell D. Thomas, 20, were shot and killed April 8 in the Midlothian Village Apartments they both called home.
Their mothers stood side by side at a vigil a few days later near the spot where their sons were slain. DaKeshia Goode, KeJuan's mother, was overcome with emotion and collapsed.
"It's time for this to stop," she said after collecting herself.
Danyell Thomas said she'd hold on to a piece of her son hoping to keep someone else's from the same fate.
"He is not done with me yet," she said.
Jarmaine Free, 21, of Chesterfield, has been charged in the pair's death. He was free on bond on unrelated charges — it was revoked in January 2017 when he failed to show up for court — when Goode and Thomas were gunned down, according to court records.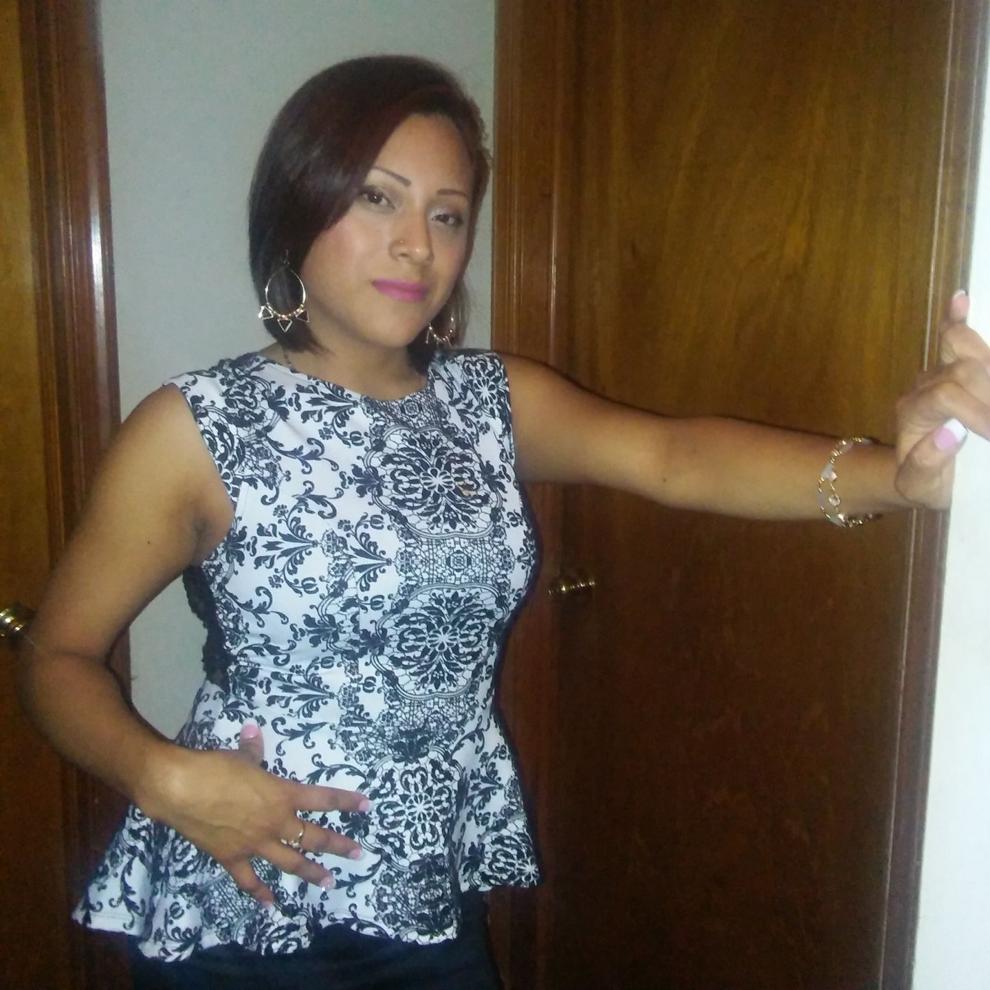 Alejandra P. Estrada, a 29-year-old mother of two, was strangled by her boyfriend, Armando Ayala Guido, on April 23.
He admitted to killing her during a 40-minute phone call with a 911 dispatcher in which he threatened to kill himself and the police waiting outside the Town & Country Apartments in the 6500 block of Armfield Road. When he emerged, police fired a Taser and one gunshot at Ayala as he threw a knife at them.
Guido, 30, was found guilty of her murder in October. He faces 20 years to life in prison when sentenced in January.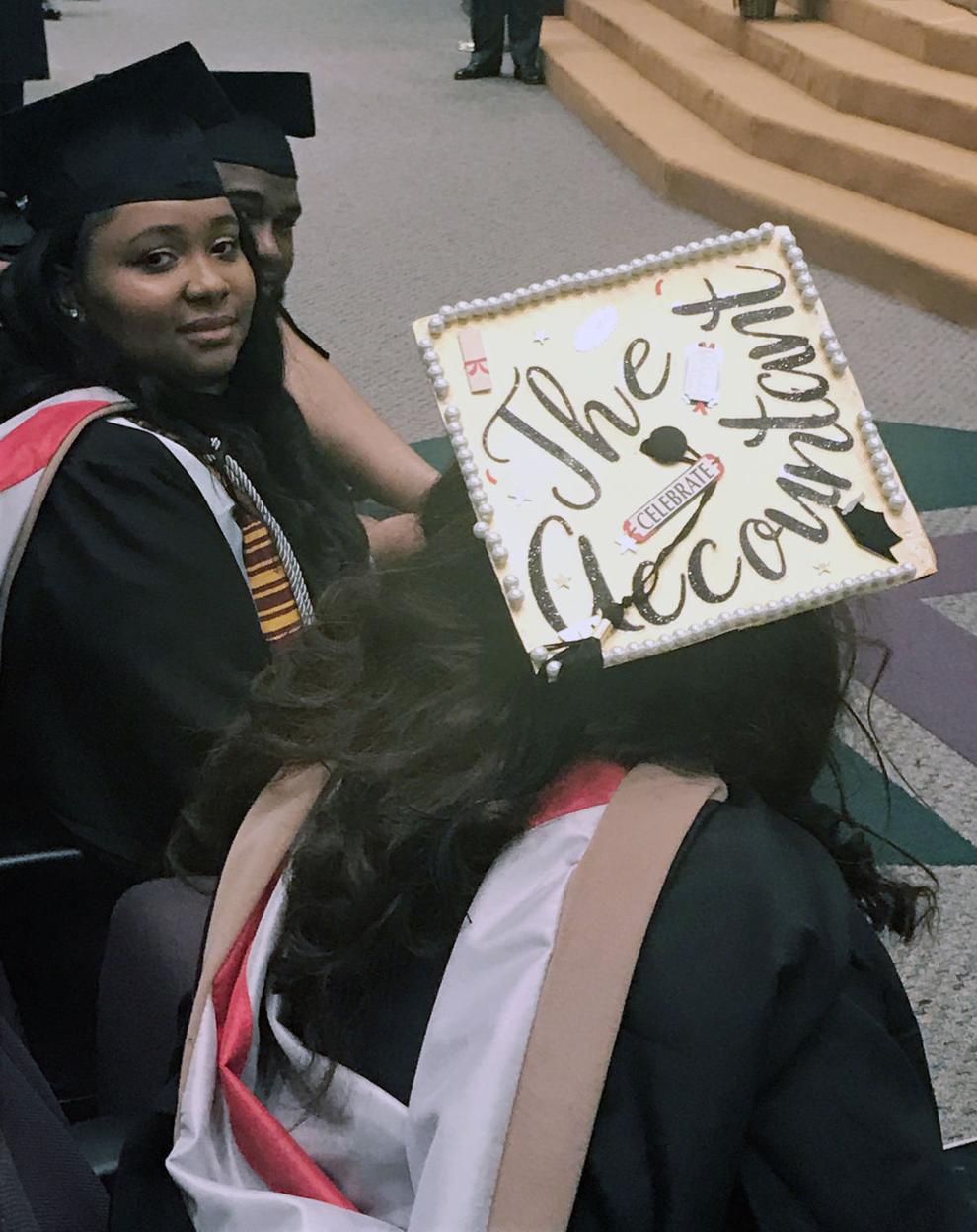 Tanna D. Gardner had just graduated from Virginia Union University on May 13 when hours later, early May 14, the 23-year-old and Sharayne Danielle Nichole Holland, 26, were gunned down while driving on Interstate 95.
Gardner, of Capitol Heights, Md., earned a bachelor's degree in business, according to VUU. She, Holland and four others had been celebrating in Shockoe Bottom when they got into an argument with another group in the Main Street Station parking lot.
Aaron Timberlake, Gardner's boyfriend, who was also in the car when it was fired upon, described being followed by the vehicle. Gardner was driving.
A newer-model, white sedan pulled alongside the driver's side of Gardner's Nissan. An occupant in the white car fired several rounds at the Nissan, which ran off the exit ramp. Gardner died at the scene.
"She was a good-hearted person. She's got the biggest heart in the world," Timberlake said of Gardner, who he thought he'd one day marry.
Holland, of Manassas, a mother of two, was taken to VCU Medical Center, where she later died. A 24-year-old male passenger from Woodbridge was also injured in the shooting.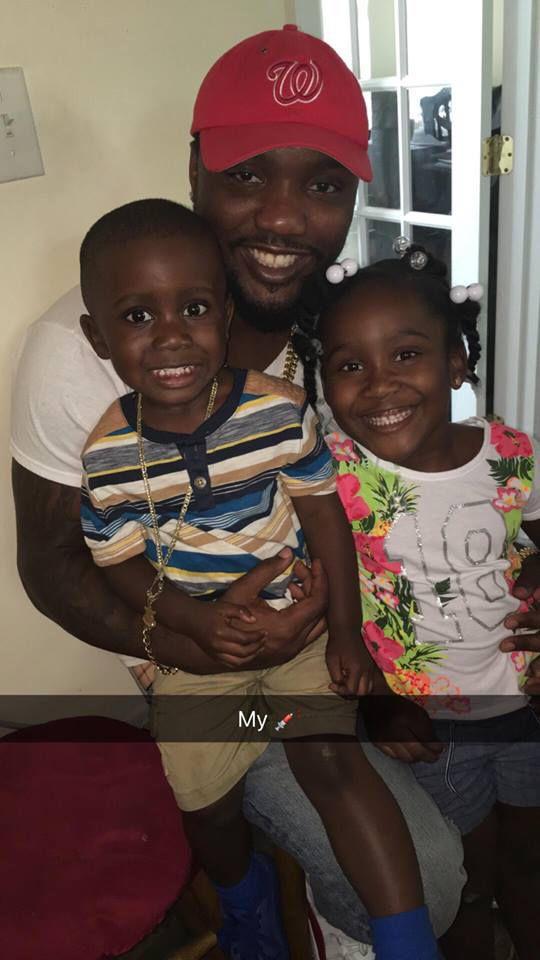 Jaquan A. Harris, 25, was fatally shot May 16 in the fourth-floor hallway of the secure-entry Manchester apartment building where he lived on the 700 block of Stockton Street. Police cited robbery as a motive.
Known as "Quan," Harris was the father of two children, who were 6 and 3 years old when he died. Malissa Meacham-Perry, Harris' former roommate, said the 25-year-old loved being a father.
"He was like my little brother," she said. "I never thought anyone would do something like this to Quan."
Chavonte J. Estes, 24, and Rakeym J. Bell, 24, have been charged with first-degree murder and attempted robbery along with other crimes. Police said the motive was drug-related.
Desean R. Lucas, 28, was slain May 23 inside a motel room at the Motel 6 on Greshamwood Place in South Richmond.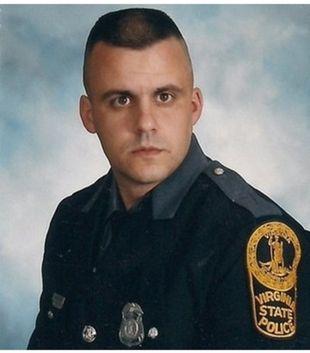 Virginia State Police Special Agent Michael T. Walter, 45, was shot May 26 while patrolling in the 1900 block of Redd Street with a Richmond police officer. He died the next day.
Walter, a husband and father of three, had been with the state police for 18 years and was a U.S. Marine veteran. He was also president and owner of Powhatan Youth Wrestling and Community Development Corporation, which operated out of Blackhawk Gym in Powhatan.
At a vigil held at the gym, J.D. McMillin described how he and Walter had to work out a form of sign language because the young wrestler is hearing-impaired and wrestled without his hearing aid.
"We couldn't talk to each other on the mat because I'm deaf and he's yelling at me and it's not working," said J.D., adding it mostly consisted of stomping on the mat. "I have never seen someone with such a big heart."
Richmond police officer Chris Duane, who has said he was standing shoulder to shoulder with Walter when he was shot, spoke at Walter's funeral.
"I've always thought of myself as hell on wheels," Duane said. "And then I met Mike and, honestly, he put me to shame. ... We spent countless nights patrolling Richmond, purposefully seeking out Richmond's most high-crime, high-violence, high-drug areas. It was just what we did."
Travis A. Ball has been charged with capital murder in Walter's slaying. Ball, who was wanted on unrelated charges, struggled with Walter just before the special agent was shot.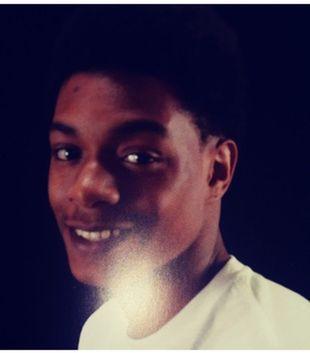 Ketron R. Wells, 16, and Christian K. Singleton, 15, were shot to death the night of June 7 in the city's South Side. Police responded to the 3600 block of Decatur Street for reports of random gunfire and found the bodies of the two teenagers on the ground next to each other.
Danielle Singleton said her son was an aspiring chef. She described him as a fun-loving boy with a huge personality and as a caring older brother to her three younger children. One of his teachers described him as a "prized pupil."
About two months before his death, Wells had run away from home — he'd fallen in with the wrong crowd and ran off to "live the street life," said his father, Jermaine Carson.
"I was trying to save him from it, but I couldn't," Carson said.
When he received a call from detectives, he thought perhaps they had found his son or that he had gotten into some minor trouble with the law.
"I was never expecting for them to tell me that they needed me to identify (Wells') body," Carson said.
Police said the two teens had gotten into an argument before they were killed.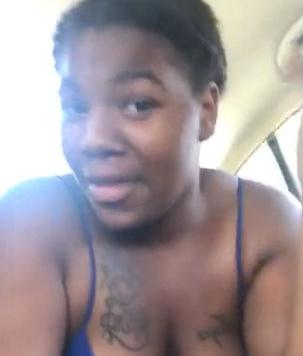 Jacquesha Clanton, 18, was killed June 15 in a quadruple shooting that injured three others in North Richmond.
Police were responding to the 4100 block of Old Brook Road for reports of a fight in progress when shots rang out. Leading up to the fight, Clanton posted on Facebook Live videos showing her and friends preparing for a brawl. Friends later said the video had nothing to do with the eventual violence.
Clanton, known as "Billie" — her mother's last name — was described as fun-loving.
"She was a happy person, always playful, joking around," said Jakhira Brown, a close friend. "She had a laugh that'll make you laugh when you hear it."
"That laugh" is what Clanton's mother, Joyce Billie, said she will miss most about her daughter.
Clanton anticipated graduating from George Wythe High School after a session of summer school. She dreamed of becoming a nurse, according to her mother.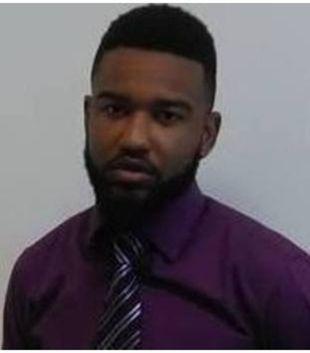 Robert D. Turner Jr., 26, was fatally wounded in a triple shooting near the 17th Street Farmers' Market on June 18. Police said there was an argument that led to gunfire around 3 a.m. when crowds were leaving the clubs and bars in the Shockoe Bottom area. Two others were injured but have recovered.
Jawanda F. Johnson's children — 7, 5 and 4 years old — watched as their mother, pregnant with her fourth child, was shot to death in her parents' home in the 2200 block of Chalfont Drive on June 22. Police said it was her husband, Terrell D. Cook, 28, who killed her, then fled to Christiansburg and killed himself.
The oldest child was splattered with blood, a neighbor said.
The 26-year-old lived near Fairfield Court but was apparently hiding out at her mother's after seeking a protective order against Cook the day before she was killed. A prior order had expired three months earlier, and court records showed a long line of complaints by Johnson against Cook.
Wayne D. Spencer, 53, died of a gunshot wound in the 2000 block of Powell Road on July 8. His neighbor, Alfred V. Booker, 60, was arrested at the scene and later pleaded no contest to a charge of voluntary manslaughter. Police said the two men argued before the shooting.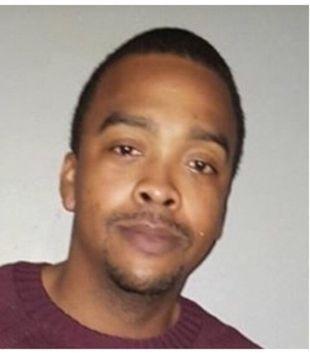 Carlos M. Terry, 36, was found July 15 in a vehicle on the 2100 block of Brookhaven Road. He died at a hospital.
Aaron R. Stroud, 45, Deneka L. Young, 34, and James D. Faris, 37, have been charged with murder and robbery in what authorities said was a drug robbery.
Michael D. Johnson, 25, was unresponsive on the sidewalk when police arrived on the 2700 block of North Avenue on July 21. He died later at a hospital. Police said the motive was drug-related.
Melvin L. Chambliss, 52, was found shot in the rear parking lot of an apartment complex in the 1900 block of Hopkins Road on July 22. Police said it was a robbery.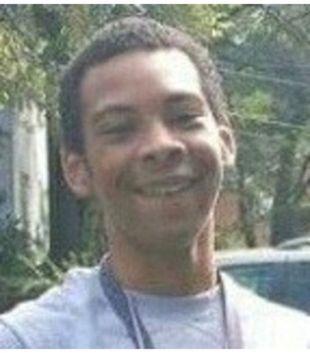 Nyjai Johnson, 18, was shot multiple times and left lying in the 1000 block of St. Paul Street on Aug. 5. Garland Davis, 24, was arrested and charged with murder. Police said there was an argument.
Justin B. Townsend, 24, of Woodbridge, was shot and killed Aug. 19 in Whitcomb Court on the 2400 block of Carmine Street.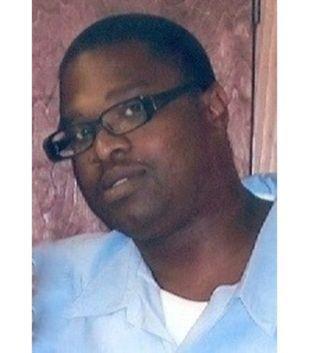 Fifteen minutes later, Broderick F. Jones, 40, was killed in Mosby Court in the 1400 block of Coalter Street. Police do not believe the deaths are connected.
Oyana T. Carlyle, 27, was killed and another woman paralyzed in a shooting in the 2100 block of Creighton Road on Aug. 23.
Joie M. Wyche, 26, was shot in the 1800 block of North 30th Street on Aug. 28. He died later at a hospital.
An officer on patrol in the area heard a "volley of gunshots" and found Wyche.
Leonard S. Carr, 38, died Sept. 3 after he was found shot in the 3400 block of Walmsley Boulevard, where he lived.
Jamar L. Anderson, 32, was shot at Gillies Creek Park in the Fulton Hill neighborhood off Government Road on Sept. 3. He was attending a neighborhood reunion, where police said hundreds were in attendance. No one provided information about the shooter or victim, who had been taken to a hospital where he died. Police said there was an argument before shots rang out.
Terrain L. Hunter, 35, was found slain Sept. 3 in the driver's seat of a white Ford SUV just before 10 p.m. in the 100 block of Wythemar Road, near the Midlothian Village Apartments off Midlothian Turnpike. Police said it appeared that the SUV had struck multiple vehicles in the intersection of Larchmont Lane and Wythemar Road, close to where they found it. Robbery was the motive, according to police.
Andrew Layne, 38, was shot and killed in the 3100 block of Meadowbridge Road on Sept. 4. Charles Craddock was charged with voluntary manslaughter stemming from an argument.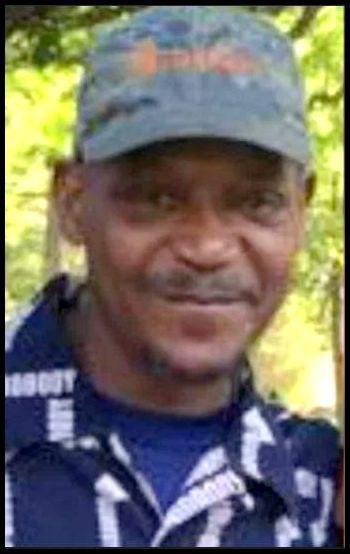 Victor A. Harris, 57, was gunned down Sept. 9 on Pollock Street and Fifth Avenue as he rode his bike home.
He was shot in the head. Police believe he was targeted because he saw the three gunmen who opened fire on a house nearby where a 9-year-old girl was playing on the porch with friends. The girl was also struck in the hip but has recovered.
Harris worked for more than 30 years at Dunn's Drive In Barbecue, where co-workers spoke highly of him. The night he died, he'd danced in the parking lot and walked another employee to their car before setting off on his bike.
Aaron Robinson, 52, Jenelle Smith, 26, and Cynthia K. Williams, 26, were forced into the bathroom of Robinson's Gilpin Court apartment in the 1200 block of St. Paul Street and shot several times on Sept. 10.
Robinson's brother said he was not perfect, but that Robinson did not deserve to die the way he did.
Smith, who went by "Me Me," worked two jobs — for SMG Richmond, a facility management company that operates the Richmond Coliseum and the Altria Theater, and for Massage Envy — and colleagues from both workplaces gathered to pay their respects to her family at a vigil.
"She was my saving grace," said Brett Jarvis, who dated Smith for about seven years.
Law enforcement officials said Marvin Christopher Eley, 26, was "a responsible party" for the triple slaying. He was found dead the same night in the 100 block of Federal Street. Police were on the scene where they discovered the three bodies in the apartment when they heard shots a few blocks away. Police said the killings were drug-related.
Malik Gary, 21, has been charged with second-degree murder, as well as multiple drug charges, in the shooting. Police said it was retaliation.
Friends and family members said Eley grew up in Gilpin, but the Richmond Redevelopment and Housing Authority said he had been banned from its property. He was known by the name "Peewee."
Eley's grandmother, Martha White, raised him after his mother died of cancer. She said he had been distant in recent years and she was concerned about him after a visit.
"He just looked like he was going through something," she said. "He claimed he was all right, and then he kissed me and said he loved me and I haven't seen him since."
Montez A. Matthews, 33, was shot and killed in his home in the 3300 block of Frank Road on Sept. 19. His girlfriend, Shatema Smith, who police said was missing after his death, was found in North Carolina and charged with murder.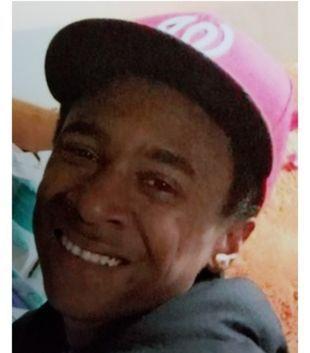 Alexander S. Briggs, 21, was found suffering from a gunshot wound on the sidewalk in the 2200 block of Afton Avenue on Sept. 30. He died four days later. Carrol Speights, 25, who was also shot, was arrested and charged with murder. Police said it was a drug robbery.
Bryant S. Jordan, 24, was shot and killed on Oct. 2 in the 1400 block of Clarkson Road in the Southwood Apartments in South Richmond. DeQuan T. Burns, 21, of North Carolina, has been charged in the shooting. Drug robbery was given by police as the motive.
Larry M. Scott, 32, was shot and killed at the Midlothian Village Apartments in the 4000 block of Midlothian Turnpike on Oct. 3.
Hakeem W. Winston, 25, was shot to death in the 3900 block of Crestview Road on Oct. 5. Police said it was a drug robbery.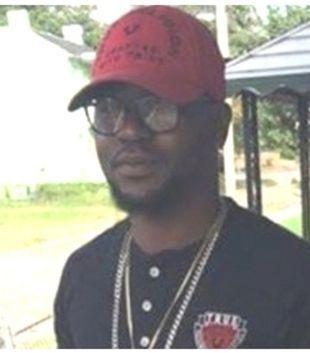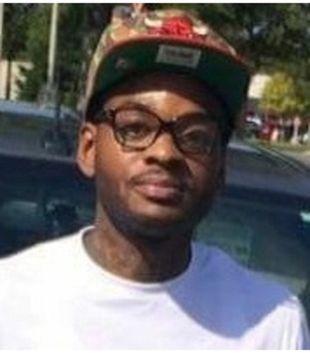 Oscar W. Lewis II and Deonte M. Bullock were killed after a fight outside a Shockoe Bottom club in the 1700 block of East Main Street on Oct. 8.
Bullock's mother, Adrienne Bullock, said the two were lifelong friends who grew up together in the Fulton Bottom area of Richmond's East End. Bullock, 29, went by "Max," while Lewis, 25, went by "Bam."
"They did everything together," she said. "They just grew up together."
Authorities said Lewis and the suspected gunman had a prior beef that led to the fight the night the friends were killed. Dominique Brockenbrough has been charged with a pair of murders.
Chanti N. Robinson's body was discovered Oct. 10 in the rear parking lot of a Latino market in the 4600 block of Jefferson Davis Highway. The 29-year-old had died from gunshot wounds. Two men were later arrested, but charges were dropped. Police said the killing was drug-related.
Robert L. Walker Jr., 20, was shot to death in a driveway in the 2000 block of South Kinsley Avenue in South Richmond on Nov. 17. Alfonzo Linwood McElroy Jr. was charged with murder after police said he purchased a gun days before the fatal shooting.
Devon C. Falconer, 26, died in a vehicle found in the 2800 block of Broad Rock Boulevard on Nov. 21. Police said it was drug-related.
Luis G. Gomez-Flores was found unconscious Dec. 4 outside a vehicle parked near the toll booth on the Powhite Parkway. He died four days later.
Police said a fight broke out inside the car Gomez, 35, was riding in, and the driver pulled over. Two men, Rodrigo Martinez-Mendoza, 41, of Petersburg, and Javier Rodriguez-Zavala, 22, of North Chesterfield, have been charged with malicious wounding.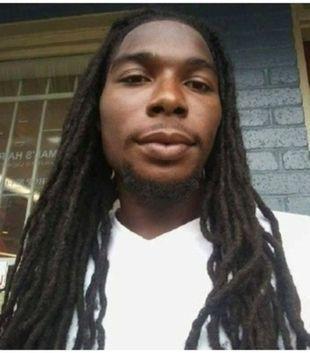 Michael T. Boston Jr., 27, died from a gunshot wound on the sidewalk of the 700 block of Rothesay Road, near City Stadium, on Dec. 13. He leaves behind a daughter, according to his obituary.
Antoine L. Smith Jr., 24, was shot and killed in the 3200 block of Stockton Street on Dec. 14.
Dwayne F. Frazier Jr., 21, and Anthony J. Jones, 20, were found shot to death Dec. 17 in a vehicle on Bunche Place in Creighton Court. The two were cousins.
Frazier, 21, graduated from Highland Springs High School in 2014 and studied in North Carolina to become an auto mechanic. He was working on someone's car when he was killed, said his uncle, Deonta Garner.
"He had just left somebody's car jacked up to get some tools and somebody called him for a ride and he was just caught up with the wrong folk — that's all," Garner said.
Lanisha S. Cadore, 24, was found Dec. 25 in a vehicle in the parking lot of a business in the 7000 block of Forest Hill Avenue. She was taken to a hospital, where she died four days later from a gunshot wound to the head. Police said the shooting occurred less than a mile away in the 2300 block of Tremont Court following an argument.
Police charged Candace B. Timberlake, 23, with aggravated assault.
Terah B. Springs, 38, was found inside his home in the 1500 block of Carlisle Avenue on Dec. 26.
"My brother was a great man, an awesome father," said his sister Zanobia Robin Springs. "His life was taken to senseless violence. It's sickening."
Already listed are the 67 homicides Richmond police and Virginia State Police are investigating. The 2017 total does not include these 10 additional violent deaths that occurred in the city last year:
Keyvon Johnson, 24, was shot and killed in what police called a "justified" homicide, or a self-defense killing, on March 11.
Nygel E. Williams, 22, was shot in the chest April 1 while visiting a friend, Darell Meredith, in South Richmond. The shooting was the result of careless handling of a firearm by Meredith, police said. Meredith is serving a year in prison after pleading guilty to involuntary manslaughter
Samuel O. Kwarteng, 20, who was studying electrical engineering at VCU, was shot April 1 outside a home in the 1200 block of West Moore Street in the Carver area. Emmanuel E. Jordan was sentenced to a year behind bars for the accidental shooting that stemmed from an argument between Jordan and another man over drugs.
Jaison Fitzgerald, 29, was shot and killed by police May 15 during a traffic stop in the 3800 block of Lynhaven Avenue. Fitzgerald was wanted for a shooting earlier that day, police said.
Tyreece D. Gayles, 28, was shot May 31 inside an apartment in Whitcomb Court in the 2300 block of Ambrose Street. Police classified this as a death investigation.
Syed K. Haider, 53, was shot and killed in the 3600 block of Tanby Road on July 11. Police classified this as a death investigation stemming from a domestic situation.
Vivian L. Robinson, 50, was stabbed along with two other women in the 3300 block of North Avenue on July 22. Police classified this as a death investigation. The stabbing stemmed from an argument inside the home, police said.
Alexander J. Schoessel, 23, was wielding a small ax and knife and wearing a kilt and no shirt when he was shot and killed by police at the corner of Third and East Main streets downtown on July 25. Police said he lunged at two officers, who first fired Tasers then their weapons to subdue him.
Karen A. Turner, 33, was shot and killed in the 200 block of Green Cove Drive on Aug. 24. Police classified this as a death investigation.
Brandon Lamb, 29, was stabbed at the Massad Building on North Fourth Street on Sept. 16. Police said he forced his way into an apartment and tried to assault two men. Police classified this as a death investigation.
The only thing that could keep 3-year-old Markeem Hobson from tearing into the pile of brightly wrapped gifts under the Christmas tree was his…
(804) 649-6527
Twitter: @AliRockettRTD