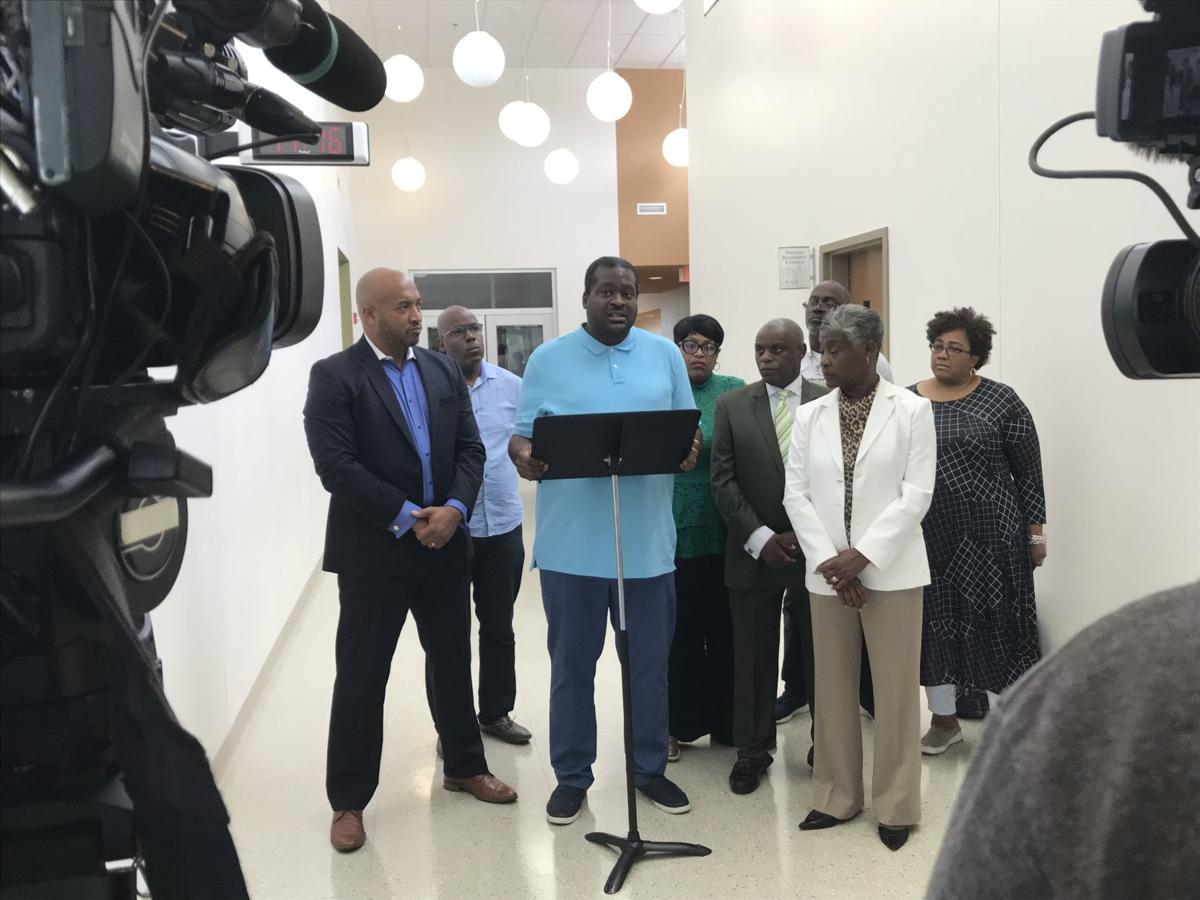 The Richmond Police Department is investigating after a recent threatening message was made against the Richmond Chapter NAACP.
"The Richmond Police Department immediately opened an investigation after being notified by the NAACP about this incident," Chief William Smith said in a statement. "The department takes threats of violence very seriously and stands with the NAACP in our denouncement of these statements."
The voicemail message was left on the local chapter's public phone number on Monday or Tuesday, according to its president, James J.J. Minor.
In the 32-second message, the caller said in part: "I'm going to do what I can to make sure you go away." The person did not identify themselves.
Minor said he's not afraid.
"We're a fearless people," Minor said in a phone interview Friday afternoon. "We're here. We're not going anywhere."
Minor said he was "alarmed and disgusted" when his secretary alerted him to the message, which was immediately handed over to police. But he said he's not surprised given what he said was the rising tide of white supremacy in the country and racial rhetoric from the White House.
Here is the transcript of the message: "Yeah, you know what, you're the racist bunch of people. Your organization needs to go away and I'm going to do what I can to make sure you go away. You're anti-white, you hate whites, and you accused our president of being racist. Boy, boy, isn't that the pot calling the kettle black? We're going to get rid of you. You're not needed anymore. OK? I'm going to do whatever I can to make sure nothing comes to you: funds or anything. You're a racist bunch of black useless people."
Charles Willis, the executive director of United Communities Against Crime, said the message is alarming, and that this is just the most recent threat.
"In today's climate, threats such as this cannot be taken lightly," Willis, whose organization frequently partners with the NAACP, said in an email to the Richmond Times-Dispatch. "These threats have been reported directly to the Richmond Police Chief in prayer that immediate security measures are put into place. We call for a FULL investigation into this matter."
On Monday, the NAACP branch held a news conference calling for an end to vandalism at Martin Luther King Jr. Middle School and its adjacent preschool, as well as a town hall on the matter Wednesday.
(804) 649-6527
Twitter: @AliRockettRTD