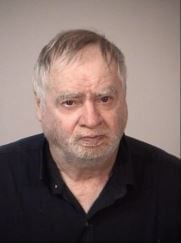 Update: Richmond police reported Saturday afternoon that detectives found Norman W. Carter and he is safe.
---
Earlier: Richmond police are asking for the public's help with finding a 64-year-old man who is missing.
Police said Friday afternoon that Norman W. Carter was last seen leaving an assisted living home in the 600 block of North 32nd Street on July 22. He suffers from mental health issues and is not familiar with Richmond, police said.
Carter is approximately 5 feet 10 inches tall and weighs about 180 pounds. Anyone with information on his whereabouts is asked to call Detective A. Darnell at (804) 646-3927 or Crime Stoppers at (804) 780-1000.
You can also contact Crime Stoppers by going to www.7801000.com or using the P3 Tips app for smartphones.
All Crime Stoppers methods are anonymous.
(804) 649-6610
Twitter: @ShawnCoxRTD