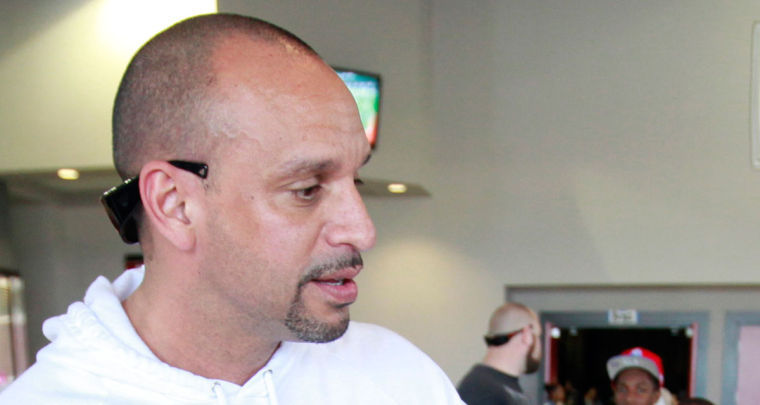 Shortly after Geronimo Aguilar was charged with the alleged sexual assault of two girls in Texas, the Richmond Outreach Center learned that its senior pastor had been having extramarital affairs within the church and throughout the community, ROC leaders said Saturday evening.
ROC officials, who have remained largely mum about Aguilar since his arrest in May, made the announcement to parishioners at the church's weekly church service, the Six O'Clock ROC.
Aguilar and his lawyer could not immediately be reached for comment.
The South Richmond megachurch's board of directors decided to come forward now, it said in its statement, "in light of continued questions regarding the departure of our former senior pastor."
"After our former pastor was arrested related to charges in Texas, the board of directors became aware of his multiple extramarital affairs with members of our church and community," the church said in a statement.
"This biblically disqualified him from the office of pastor and leadership of the ROC in any capacity. The board of directors is committed to providing godly leadership at all levels of ministry."
A church official declined to comment beyond the statement.
The ROC, as the church is known, was stunned in May when Aguilar was arrested after Texas authorities charged him in the sexual assaults of an 11-year-old girl and her 13-year-old sister in the late 1990s.
Aguilar, and three other pastors close to him, stepped down in June after arrest warrants detailing the allegations were made public.
The ROC's board of directors later granted the pastor six months of severance pay and allowed him to stay in the church's $500,000 parsonage until Dec. 10. That arrangement has stayed in place while the former pastor has been free on bond.
Aguilar's annual salary had been set at $115,930, according to church officials.
A church vehicle Aguilar was driving was also returned to the ROC.
According to the warrants, Aguilar began sexually assaulting the girls in October 1996 while living in their parents' home.
Four of the charges carry life sentences. Texas officials said this month that a trial date has not been set.
Church leaders said work is continuing to stabilize operations.
Last month, Jonathan Falwell, who was brought in as an adviser and consultant in June, told the congregation that P.J. Preston and David Wheeler would serve as interim pastors while the ROC continued a nationwide search for a permanent leader.