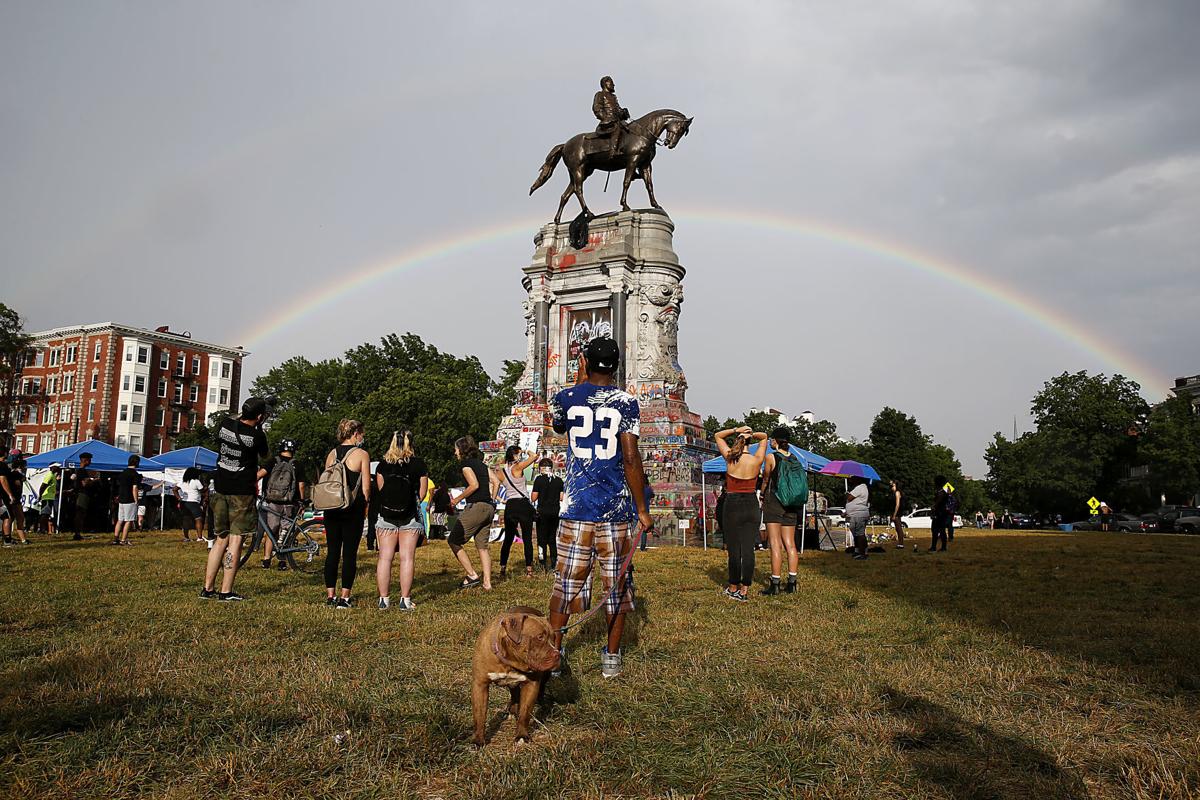 Richmond police detained several people equipped with assault-style rifles, handguns, ammunition and body armor early Friday after a confrontation at the Robert E. Lee monument, a department spokeswoman said.
Around 12:55 a.m. Friday, officers in the area of the Lee circle saw several pickup trucks approach a group that had dismounted their bicycles in the traffic lanes, police spokeswoman Amy Vu said in an email.
"Words were exchanged between the individuals and the drivers of the pickup trucks," she said. "One pickup truck sped off and then another pickup truck ran over a bicycle while fleeing the area."
It's unclear if anyone was injured.
Vu said the victim whose bike was run over refused medical treatment, but police called an ambulance anyway, and the person was cleared.
Officers pursued the trucks, making three traffic stops: in the 2700 block of Hanover Avenue, about 1 mile from the monument; on the Huguenot Bridge, about 6 miles away; and in the 6500 block of Three Chopt Road, a little over 5 miles from the confrontation.
Vu said officers detained multiple people but didn't know exactly how many, adding that none had addresses in the city. The stops revealed the individuals had multiple assault-style rifles, handguns, ammunition and body armor. Three assault-style rifles and one handgun were seized.
One person was arrested and charged with possession of a firearm by a convicted felon.
According to multiple accounts on social media, the individuals on bikes were linked to protesters who took to the streets for the 14th straight night after George Floyd's death in Minneapolis on May 25.
"Further investigation may lead to additional charges in relation to this incident," Vu said. "Detectives are working to make contact with any victims associated with this incident."
Anyone with information should call Crime Stoppers at (804) 780-1000.
(804) 649-6527
Twitter: @AliRockettRTD