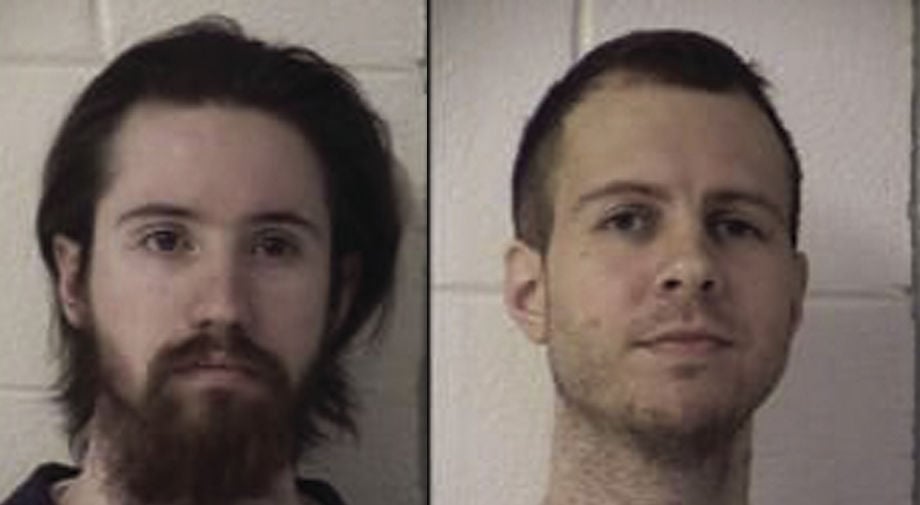 Two men who sexually abused a child and uploaded photographs to their child pornography website were each sentenced Friday to life in prison.
Benjamin Faulkner, 26, and Patrick Falte, 27, pleaded guilty in federal court in Richmond earlier this year to the aggravated sexual abuse of a minor.
They were taken into custody after Faulkner, of Canada, and Falte, whose address is unavailable but is from out of state, traveled to an undisclosed address in Hanover County — which had no apparent connection to the offenses — and then to Northern Virginia where the crimes occurred.
Records indicate a third man charged in federal court in connection with the case has pleaded guilty to related state charges in Northern Virginia and is in jail awaiting sentencing.
Falte made three trips and Faulkner two to Virginia in 2015 and 2016 to sexually abuse the child, according to court documents. The abuse was filmed during at least two of the trips and uploaded to their website. Faulkner and Falte "groomed" the child with pizza, ice cream and toys.
Falte and Faulkner each faced a minimum term of 30 years when sentenced Friday by U.S. District Judge John A. Gibney Jr., whose sentence was longer than that even sought by the government.
Under the plea deals, prosecutors agreed not to ask the judge for a term greater than 50 years and the defendants reserved the right to seek the minimum term of 30 years. Lawyers asked that Falte and Faulkner get 30-year terms citing, among other things, their projected ages when released and their amenability to treatment.
Both men, according to court documents, have attempted suicide since their arrests last October.
Their lawyers wrote in sentencing memorandums that each quickly admitted guilt after their arrest and pleaded guilty, sparing the victim the need to testify and a jury the awful duty of viewing images and hearing about the nature of the crimes.
In arguing for the 50-year terms, the government wrote of each man: "The defendant's abusive, exploitative actions are those of a truly depraved individual. Our society places a great and justified importance on the safety of our children, and the defendant's actions demonstrate, beyond any doubt, that he is a threat to our children."
Court documents indicate the two are also facing related charges in federal court in Tennessee along with two other men.