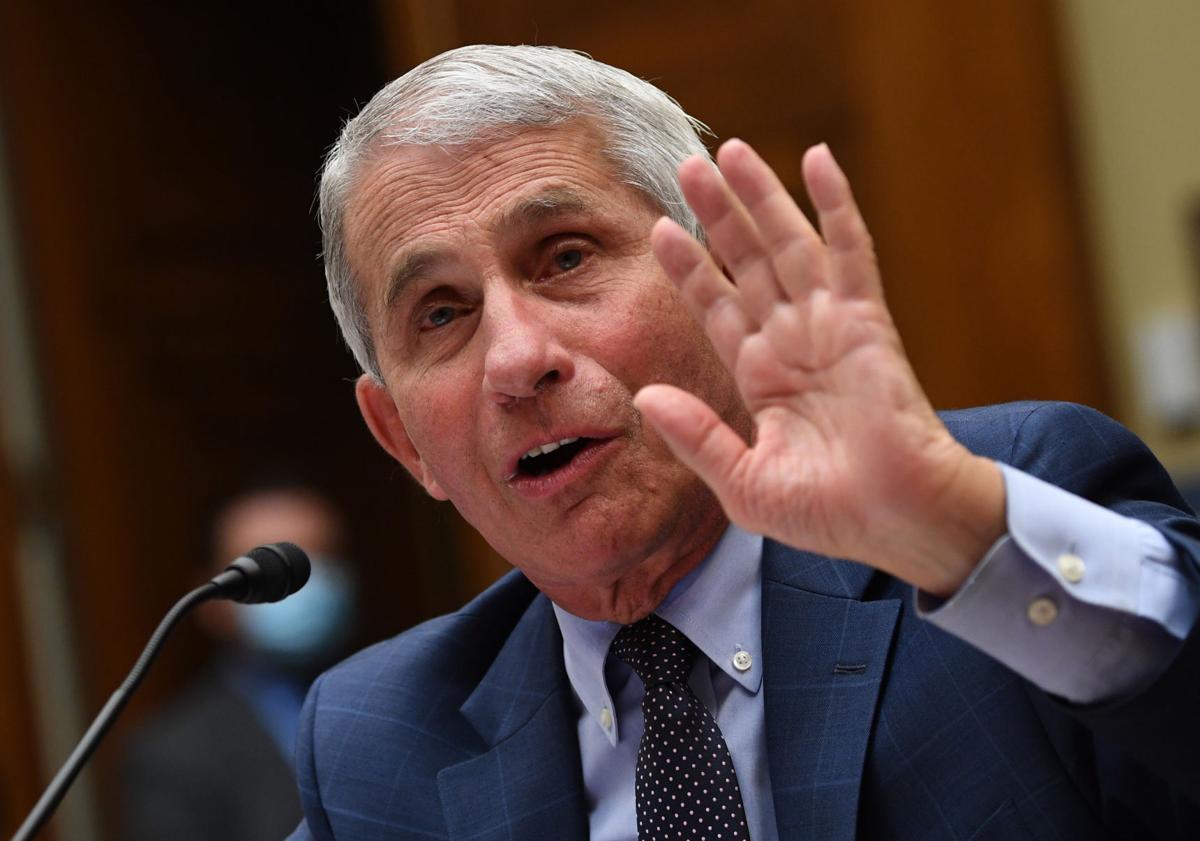 Dr. Anthony Fauci, the most recognizable face of the federal government's response to the coronavirus, will meet with thousands of the state's Black community leaders Friday in a conference call organized by the Virginia Commonwealth University Massey Cancer Center.
Virginia residents are invited to attend the call, which runs from 2:45 to 4:30 p.m. and will be held on Zoom.
In the early weeks of the pandemic, Massey director Dr. Robert Winn started holding conference calls with local Black faith leaders. A Black pastor in Chesterfield County named Gerald Glenn had recently refused to close his church. Then Glenn contracted COVID-19 and died in April.
Members of the Black community historically have distrusted medical institutions, Winn said. COVID has disproportionately affected communities of color, and government agencies have issued inconsistent and constantly changing messages.
Winn wanted to find a way to make sure the Black community was well informed. He connected with Rudene Haynes, a local lawyer, who introduced him to the Rev. F. Todd Gray, the pastor of Fifth Street Baptist Church in Highland Park. Winn volunteered to speak each Friday to local faith leaders.
For the past nine months, he has shared the latest infection numbers, given tips on whether churches should reopen and explained details of the vaccine. The group grew from about 30 or so participants to close to 500. They call their meetings "Facts and Faith Fridays."
"It's been a great dialogue where people felt comfortable asking questions so they can share that information with their congregations," Haynes said. "It's all about building trust."
Massey invited about 10,000 faith leaders from the state.
Winn has brought on guests in the past, including Gov. Ralph Northam and Richmond Mayor Levar Stoney. But Fauci, the director of the National Institute of Allergy and Infectious Diseases, is the most prominent guest yet. Dr. Ned Sharpless, director of the National Cancer Institute, will join next week, Winn said. Kizzmekia Corbett, a scientists at the National Institutes of Health who led the government's efforts to develop the coronavirus vaccine, is expected to join next month.
Northam also will speak during Friday's call. So will Winn; Janice Underwood, the chief diversity officer for Virginia; and Nelson Dyer, acting director of the Office of Health Equity at the Virginia Department of Health.
Dr. Norm Oliver, the state health commissioner, will speak on a question-and-answer panel with Winn.