In the 1890s, the estate of T.C. Williams Sr. gave the University of Richmond's law school $25,000. Eventually, UR named the school for Williams.
But last year, UR removed the name, citing Williams' ownership of enslaved workers. And now his descendants are asking for their money back — with interest.
The family has asked for $51 million. Two members say the university has not provided documentation proving Williams' ownership of enslaved people, and has not engaged the family in conversation.
A spokesperson for UR said the records are publicly available and that the university has not referred to the law school by Williams' name in 20 years.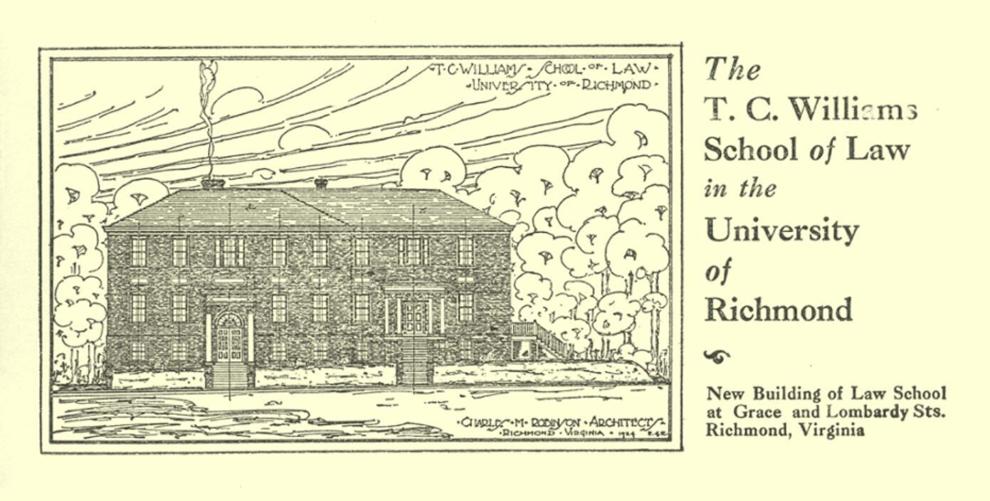 UR officially renamed the law school in September, changing the title to University of Richmond School of Law. In the past two years, the university has taken down several names associated with slavery and racism.
Williams attended UR in the 1840s and was a member of its board of trustees in the 1880s until his death in 1889.
In 1920, the university began referring to the law school as the T.C. Williams School of Law.
According to the university, multiple city tax records show his tobacco businesses owned enslaved people. The company Patterson & Williams reported owning 25 individuals in 1857, and 26 in 1858.
Records from 1863 show Williams' business owning more than 40 individuals, and Williams personally owning three more. An 1864 newspaper notice from Thomas C. Williams & Co. advertised a reward for the return of two enslaved men who had escaped from a farm near Danville.
But Williams' descendants say they have asked for documentation and have not gotten it.
"We do not know what documents they used to reach this decision," said Stuart Smith, a descendant. "We have asked to see the complete files in regard to the denaming of T.C. Williams Sr. over 20 times."
After Williams died, his estate gave $25,000 to UR's law school. It was just one of several gifts from Williams to the university. Altogether, he gave more than $65,000, said Rob Smith, a graduate of the law school and Williams' great-great-grandson. At the time of Williams' death, he was the school's largest benefactor.
Williams' son, T.C. Williams Jr., also made major donations to the university — more than $350,000 between 1900 and 1929, Rob Smith said.
The Williams family also contributed to the Virginia Museum of Fine Arts and the medical college that is now Virginia Commonwealth University Health.
UR could have kept the name unchanged and used it to honor T.C. Williams Jr. instead, Rob Smith said.
In 2021, UR wrote a new policy that bans any slaveholder or advocate of slavery from having his or her name on a UR building, school or program.
A UR spokesperson said the university solicited the opinions of more than 7,500 university community members before writing the policy.
In a letter to the university president Kevin Hallock, Rob Smith said UR has caved to a woke mob and insulted the honor of the Williams family.
"T.C. Williams believed that all men were made in the image of God, and his mission was to love and serve others," Smith wrote. "By the way, this is the South, when you dishonor generations of someone's family, you basically have started a nuclear war."
Rob Smith calculated that T.C. Williams Sr.'s donation of $25,000, made 132 years ago, is now worth $51 million when compounded by 6% interest.