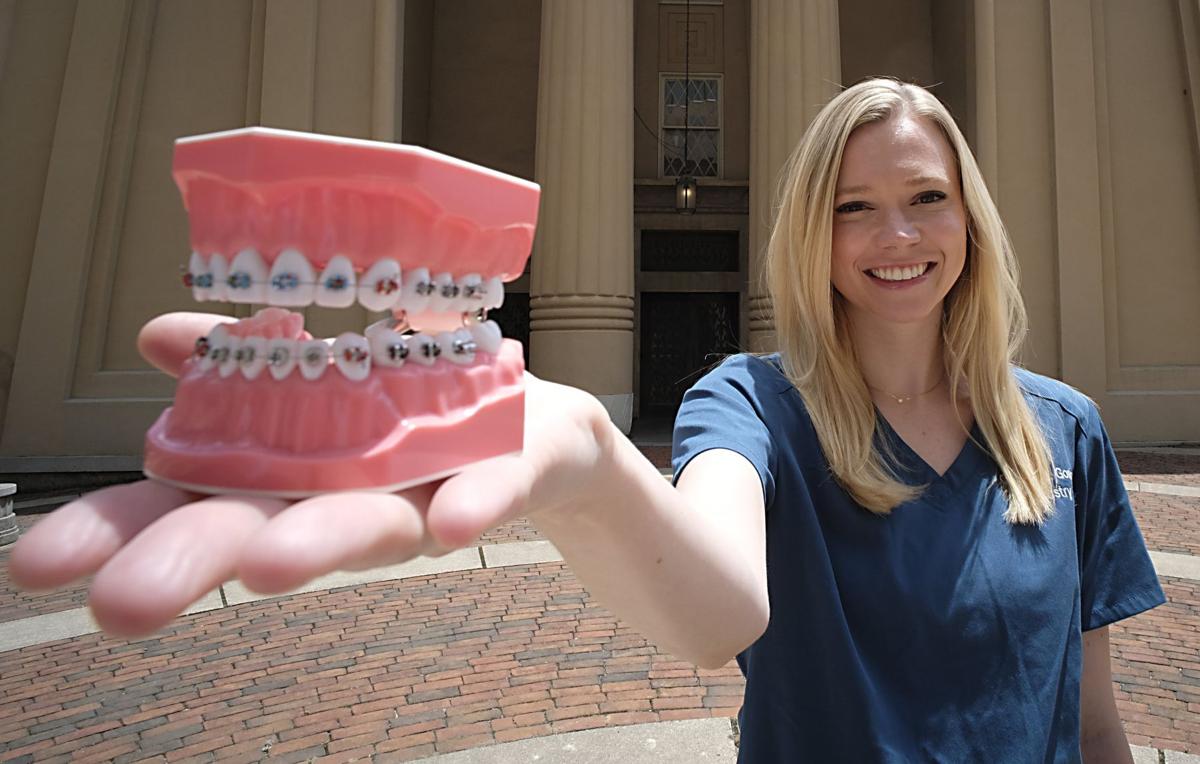 To win funding for her invention, Virginia Commonwealth University dental student Christina Gordon had to pitch it to two dozen entrepreneurs and business experts, akin to the popular television show "Shark Tank."
But instead of pitching in person, she spoke over video chat. And instead of convincing just one shark, she had to win over two dozen.
That's exactly what she did, earning $10,000 from the VCU Innovation Gateway to develop a prototype for her idea — a way to make flossing teeth while wearing braces less annoying.
She summed up her product in a neat slogan: "Twice the clean in half the time."
There are already products on the market for flossing teeth with braces. They involve carefully poking a needle and string between the braces and the wire, looping them through the mouth and back out.
"I assure you, it is a pain," said Gordon, 25.
Her concept is similar to a floss pick, a piece of plastic that has toothpick on one end and a small piece of floss on the other. She calls her product the Proxy-Flosser. Because she doesn't have a patent yet, she won't divulge its specific details.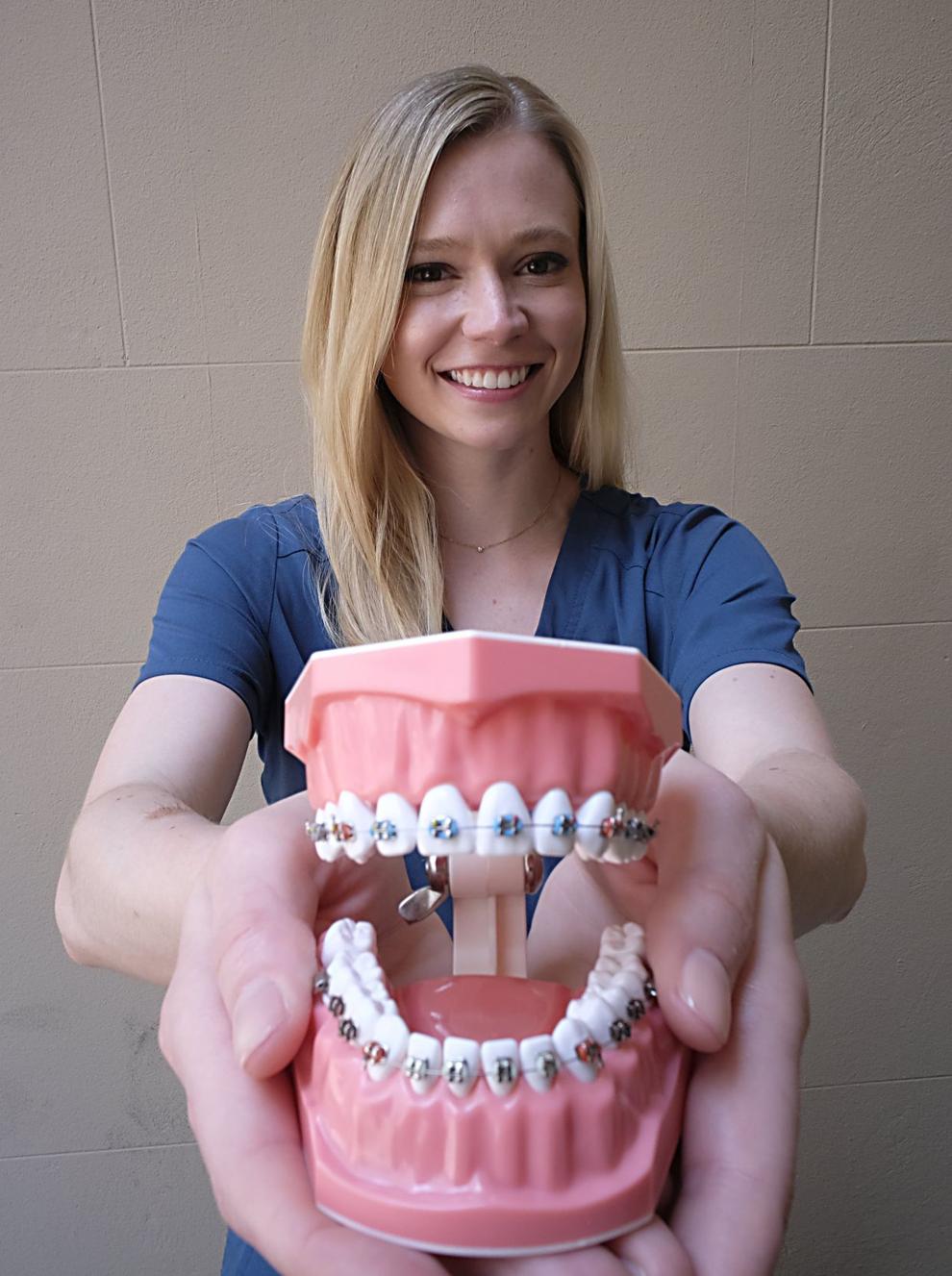 She first conceived of the Proxy-Flosser as a 10-year-old with braces. Like every preteen, she hated cleaning them as it took far too long. Her orthodontist gave her a product called Super Floss, which she promptly shoved in a drawer and neglected.
Convinced there had to be an easier way, she consulted her arts and crafts kit and built the first prototype. She showed it to her parents, and, for a while, that was the end of it.
She graduated from Washington and Lee University and enrolled in dental school at VCU, where she began learning about floss. Shocked, she discovered a better product still hadn't been invented.
To find out if her idea was marketable, she met with Spark Product Development, a Richmond-based firm that helps turn abstractions into sellable products. With VCU's funding, Spark is helping her figure out various aspects of the business, including whether her invention can be manufactured at scale.
To determine whether her idea contains defendable intellectual property, the university consulted lawyers. They decided that, yes, there was space in the market for her nascent product.
After a prototype is developed, Gordon can go back to VCU and ask the Innovation Gateway, a unit of the university that helps its faculty and students commercialize their innovations, to fund the next steps.
Gordon was one of 10 applicants to pitch her product to the board. Two were chosen for full funding, and three others were granted partial funding.
The Proxy-Flosser is a good product because it solves a problem Gordon knows well, said Mike Mancini, a business development manager for Innovation Gateway. He said he can envision the Proxy-Flosser on the rack at Wegmans right beside the toothbrushes.
And flossing is important, even if it's unpopular. Kids who don't clean their braces-clad teeth can be left with cavities, white spots and inflamed gums, said Gordon, who has two years of dental school remaining.
Developing a new product while attending school full time had made her schedule busy, but she's committed to finishing her degree.
"If it did take off, that would be incredible and maybe I would focus on that after school, but I definitely want to practice dentistry," she said.
Far from naïve, Gordon is aware her product won't suddenly jazz up kids to start flossing their teeth. She knows the truth.
"We know a lot of people are not flossing," she said.
(804) 649-6109
Twitter: @EricKolenich