A higher education watchdog and a Northern Virginia legislator are calling for more transparency from Virginia's public university governing boards, following a year in which universities made high-stakes decisions often in a remote setting that affected the lives of their students and employees during the pandemic.
It awarded George Mason University the highest grade, B-plus, and gave a grade of F to five schools: James Madison University, Longwood University, Virginia Military Institute, Virginia State University and Virginia Tech.
Del. Mark Keam, D-Fairfax, the chair of the House higher education subcommittee, on Wednesday introduced House Bill 2120, which would raise the bar for how a university board communicates with the general public.
Each public university in Virginia is governed by a board of visitors whose members are appointed by the governor. There are 225 board members, including the individuals who make up the State Board for Community Colleges.
"Service on a board of visitors for a Virginia public university is a highly coveted political appointment, but it is also a position of serious responsibility," Keam said in a statement. "Their decisions impact the lives of countless students, faculty, staff and the broader university communities. At a time when the public's trust in our institutions is frail and taxpayers demand more from government, I believe our colleges and universities must reassure their stakeholders that they are committed to the highest standards of public service."
But the Council of Presidents, an organization of Virginia's public university leaders, called the report flawed, faulting the Partners nonprofit for a "lack of communication and transparency." The council did not specify the errors.
During a span of two weeks last fall, the watchdog group reviewed universities' meeting records, board bylaws, and notices and communication channels. The organization graded universities in nine categories, including how boards accepted public comments, how easily a member of the public could attend a virtual meeting, and whether board members solicited and engaged with public comment.
The highest scores went to George Mason, Old Dominion University, the University of Mary Washington and the University of Virginia, which received scores between B-minus and B-plus. Receiving scores between C-minus and C-plus were the College of William & Mary, Norfolk State University, Radford University, Virginia Commonwealth University and the Virginia Community College System. Christopher Newport University received a D-minus.
The Partners also suggested ways for boards to increase their transparency, including board member names and email addresses on school websites, making pre-meeting materials available to the public, and accepting oral and written comment from the public.
Megan Rhyne, executive director for the Virginia Coalition for Open Government, said a lack of transparency among university boards predates the pandemic.
"Unlike local governments and school boards that have long been accustomed to sharing the details of their meetings and access to their board members, the governing boards of our colleges and universities have held themselves apart and made it difficult for students and parents to get the information they need," she said.
In September, a rush of coronavirus cases forced James Madison to close its campus for a month. The next board of visitors meeting was scheduled to be held in person, even though students weren't on campus. After the board was pressured by a group of nonprofit and political leaders, it chose to broadcast the meeting online.
JMU's board declined to take public comments during the meeting, accepting written comments instead. Members of the community submitted 650 comments, but none was read by the board prior to the meeting.
The board received the comments 12 days after the meeting, after the student newspaper had already received them, the Richmond Times-Dispatch previously reported.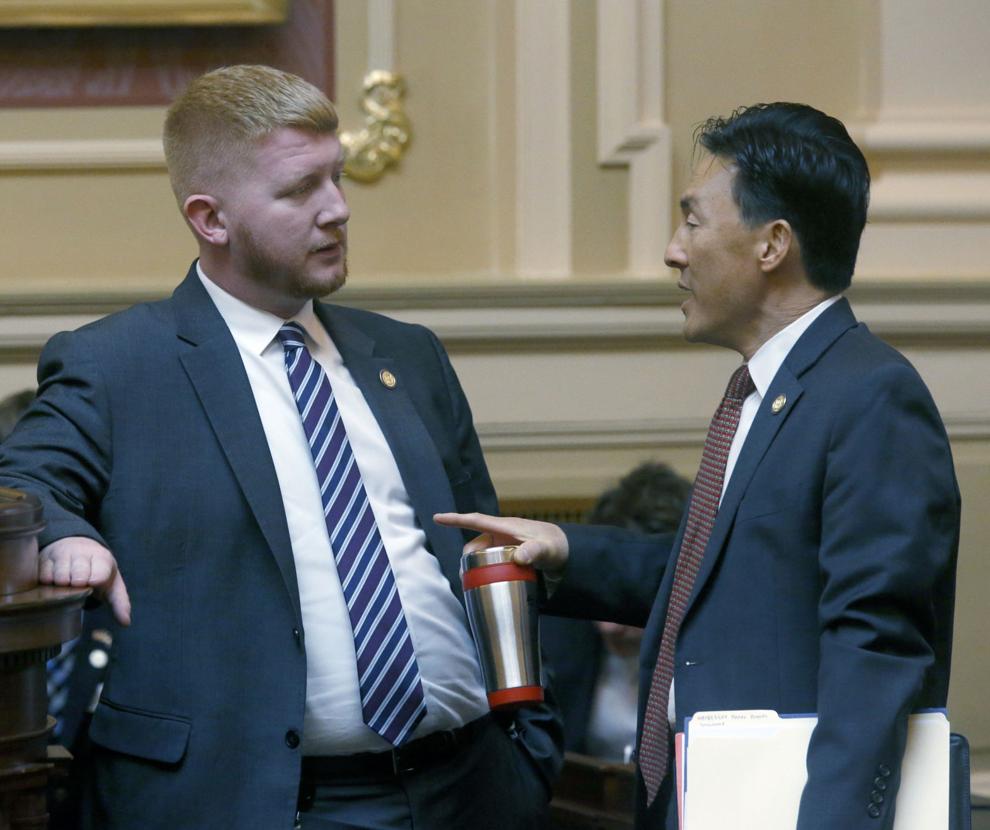 If Keam's bill passes, such a meeting would not be allowed. The bill would require universities to make meetings viewable on video, as many already do. It also requires each board to solicit public comment and each board member to affirm that he or she has reviewed the comments before casting a vote.
Before the Partners' report was published, the organization sent its assessment to each university asking for feedback. Some universities responded, and some grades were altered.
The fact that the Partners did not engage with the board professionals at each school "has been disappointing and limits the credibility and utility of PCAPT's report," the letter read. It also said university boards adhere to Virginia laws and will continue to do so.
VCU President Michael Rao chairs the council of presidents, which takes seriously its responsibility to Virginia citizens in every regard, in particular the decisions made by governing boards that impact the community, Rao said through a spokesman.
"While we appreciate and share PCAPT's dedication to transparency and accountability in board governance, the criteria employed in their assessment are not based on state law, and we have noted multiple errors and omissions in their review of public institutions' practices," Rao said.
James Toscano, head of Partners for College Affordability and Public Trust, responded that the laws governing board meetings are just minimum standards.
"And if ever there was a time that illustrates the need for more access and openness regarding decision-making and best public practices — even if not demanded by the law — this is it," Toscano said.