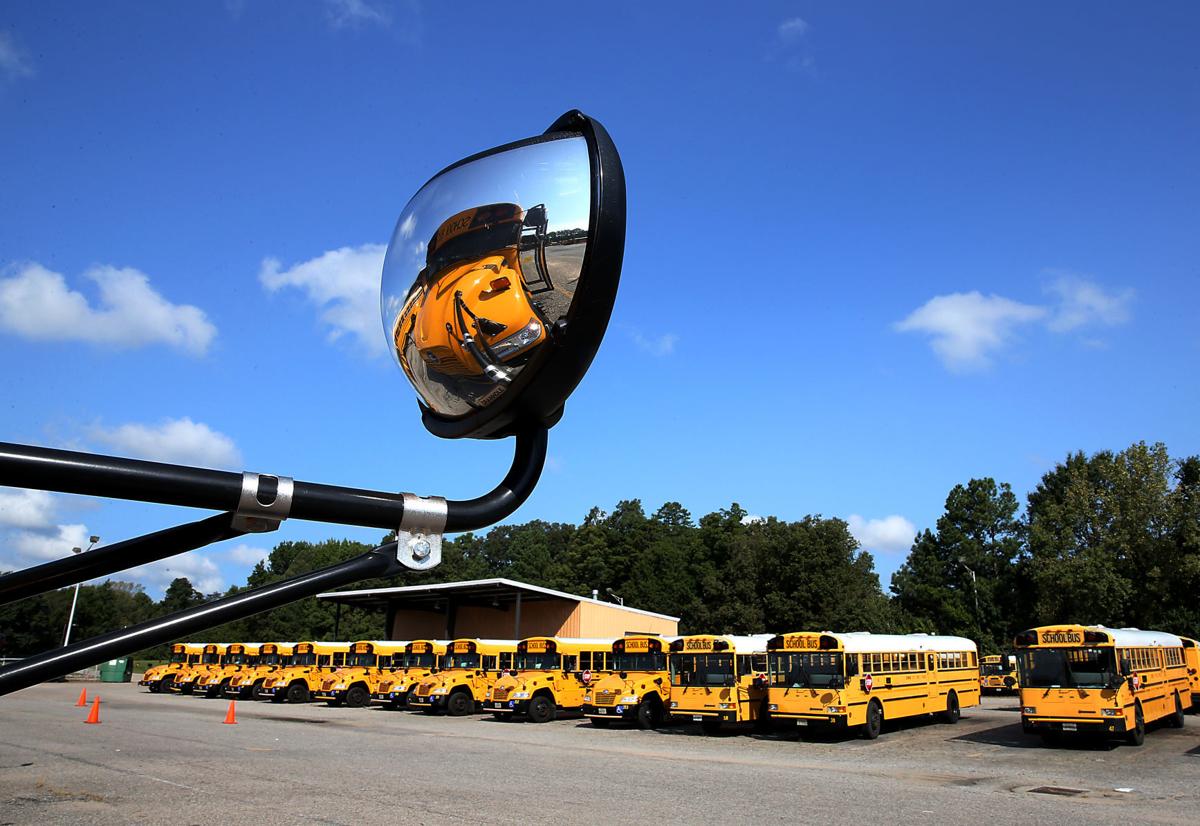 About 1 in 5 students in Richmond Public Schools are on track to be chronically absent, according to data presented to the Richmond School Board on Monday.
As of Oct. 5, 20 days into the school year, 21.2% of students in the school system had missed 10% or more of the school year, up 3 percentage points from last year's rate. Harry Hughes, RPS' chief of schools, said much of the data has been driven by 13 elementary schools and one middle school.
The RPS administration says the high absenteeism is related to increased levels of crime, as well as the virtual instruction and the lack of supervision that is able to be provided at the elementary school level.
"While we recognize the moments of time are the same, we are in a very different place as a school system," Hughes said. "We are operating virtually in the middle of a health pandemic. COVID has exacerbated an existing problem, and made it much worse."
The data comes three days before RPS officials are to meet with the Virginia Department of Education to discuss the school system's existing memorandum of understanding with the state.
Hughes said the city's increase in daytime crime would explain many student absences at Martin Luther King Jr. Middle School, which reported that more than one-fourth of its students are on track to be chronically absent.
Cheryl Burke, who represents the 7th District on the School Board, said she has been doing her due diligence to learn more about the crime happening in the East End, where she lives. She said she was not surprised to hear that families have stopped sending their students to learning pods in the East End because of gun violence.
"Some parents have shared with me that ... they have children sleeping on the floor. They have beds, but because of the gun violence going on ... they're sleeping on the floor because they're so terrified," Burke said in an interview. "I'm heartbroken about my children not being safe, because they deserve so much better."
RPS also said virtual instruction has played a significant role in absenteeism. Some students have had issues logging on, and teachers often don't know about technical issues for several days.
In addition, some families have issues with child care and have opted not to take advantage of child care facilities that are operating in school buildings, out of fear that the children might bring COVID-19 home to vulnerable family members.
The city's school system has historically struggled with chronic absenteeism — in recent years, Richmond's rate has been twice the state average. In February, absences were up after the layoffs of more than half of RPS' attendance officers.
Community liaisons employed by RPS regularly perform community walks to try to understand why students might be absent. They also have been looking for students who have not shown up at all for the school year.
School Board member Felicia Cosby, who represents the 6th District, said she wants to see the administration treat the issue with urgency. She said she worries about Black and brown students, from populations that have been disproportionately affected by COVID-19.
"COVID is just revealing the inequities within multiple systems here in the United States," she said. "We already know that African Americans, our Black and brown communities, are bearing the significant brunt of COVID. We do know that this is going to have far-reaching impact beyond this year, beyond next year, and the year after. ... I ask that we treat this with a sense of urgency."