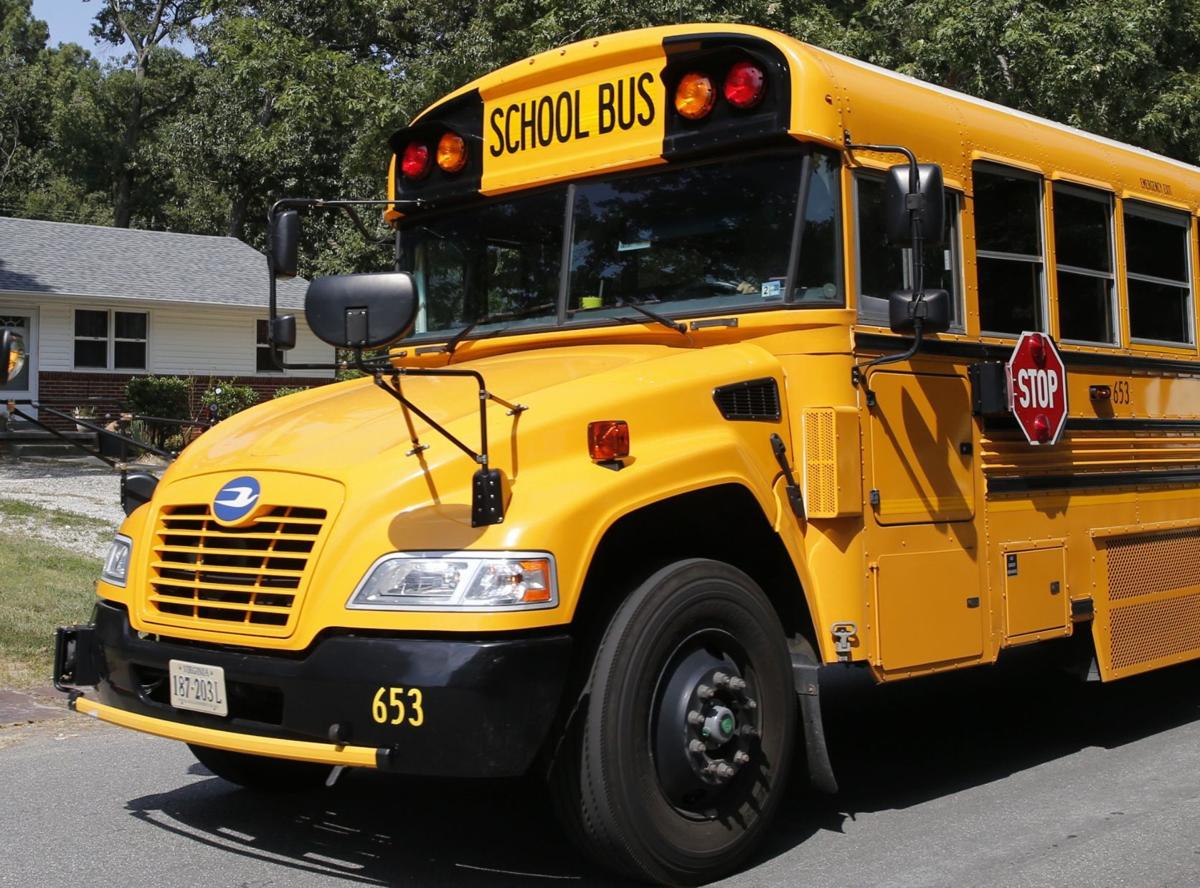 Over 800 parents, teachers, bus drivers and other residents have signed a petition asking the Chesterfield County Public Schools system to provide bus drivers and food nutrition employees with a paid day off on Friday.
The petition comes on the heels of the Chesterfield County School Board changing this Friday's early dismissal to a student holiday.
At the tail end of the Oct. 12 School Board meeting, member Debbie Bailey made a motion to close school on Friday for students and make it a full workday for teachers. Originally, students were set to be dismissed three hours early this Friday. Once students left, teachers would have a half-day workday.
"As a gesture of support for our teachers to recognize their lack of time to plan, grade and collaborate with their colleagues, and in recognition of students' and families' needs, and as a break for our bus drivers and our cafeteria workers and all who have shouldered the burden of this very difficult start to the year, I would like to make a motion now that the Oct. 22 half-day for students convert to a full day off for students, and to a full teacher workday for our teachers," Bailey said during the Oct. 12 meeting.
The motion passed unanimously.
Chesterfield parent Krissy Hamlett, whose children attend Grange Hall Elementary School, started the petition after the vote — despite Bailey describing Friday as a break for bus drivers and cafeteria workers.
"It was applied completely differently," Hamlett said.
Through emails, Bailey told Hamlett it was her intention for bus drivers and cafeteria workers to have Friday off. Bailey did not respond to a request for comment Tuesday.
However on Oct. 13, bus drivers received an email that Oct. 22 "is a workday for all CCPS employees," according to an email obtained by the Richmond Times-Dispatch.
Transportation staff then received a second email that outlined their work schedule for Oct. 22, despite not having to drive students to and from school.
"Team Transportation! We are all very excited about the decision to change the CCPS half-day to a student holiday and a staff workday," the email reads. "Basically, the rule is that contracted, non-exempt employees, like bus drivers, are required to be present on workdays to be paid. But no worries! As you know, student half days can be very hectic and seldomly end early. So compared to a normal student half-day, Friday, 10-22-21, will be by far the best half-day, staff workday ever!"
The emails states that on Friday, drivers will receive breakfast and lunch, updates on training new drivers, seating charts and fixes to tablets used to check students in on the buses, and engage in small group professional learning discussions.
Bus drivers who drive to Maggie L. Walker Governor's School and private placement drivers will still run their routes on Friday.
As of Tuesday afternoon, 871 online signatures were attached to the petition. The petition is scheduled to be sent to the Chesterfield School Board attorney Wednesday morning.
Hamlett started the petition to hold the school system accountable for not following through with Bailey's motion in the fashion it was presented and approved.
"Really, truly, I hope they get the day off [with pay]," Hamlett said. "That would be the ultimate goal for [the petition] to work. They need the break, they need the morale boost."
The School Board should hold a special meeting and redo the motion, Hamlett said, because the current situation "demonstrates that they are not acting in the transportation employees' best interest."
In response to questions about what bus drivers and food nutrition workers would be doing without students on Friday and if the school district would adhere to the demands of the petition, schools spokesperson Shawn Smith responded with information shared to families. Smith did not directly answer the questions.
"The board acknowledged the tremendous dedication and hard work teachers are putting in each day. Because of the pandemic, teachers have taken on additional duties and continue to work through many challenges that make it difficult to spend the needed time on planning, grading and collaboration. Making Oct. 22 a full workday for teachers offers an opportunity to focus time on these critical tasks to ensure the best learning environment possible for our students," according to the statement sent to families.
The statement did not mention bus drivers or food nutrition staff members. Hamlett, who has had contact with food nutrition employees, said they will be doing menial work Friday.
"Bus drivers are non-exempt employees who are paid for days worked as well as leave days," Smith previously said in September in response to a different set of questions about bus drivers.
Since the beginning of Chesterfield's school year, frustrations have mounted over the district's lack of bus drivers. A deficit of roughly 100 bus drivers caused the school year to begin with delayed morning pickups and afternoon drop-offs and long lines of parents transporting their children to and from school.
The bus driver deficit isn't new; the district has routinely opened the school year with a lack of drivers for the past few years.
The district continues to chip away at the shortage, hiring more drivers with increased hourly wages, a $3,000 bonus broken up into several paychecks during the year, and smaller bonuses drivers can earn for safe driving and perfect attendance.
Earlier this month, the school system announced a $2,500 bonus for food and nutrition service employees. The bonus is scheduled to be divided among several paychecks.