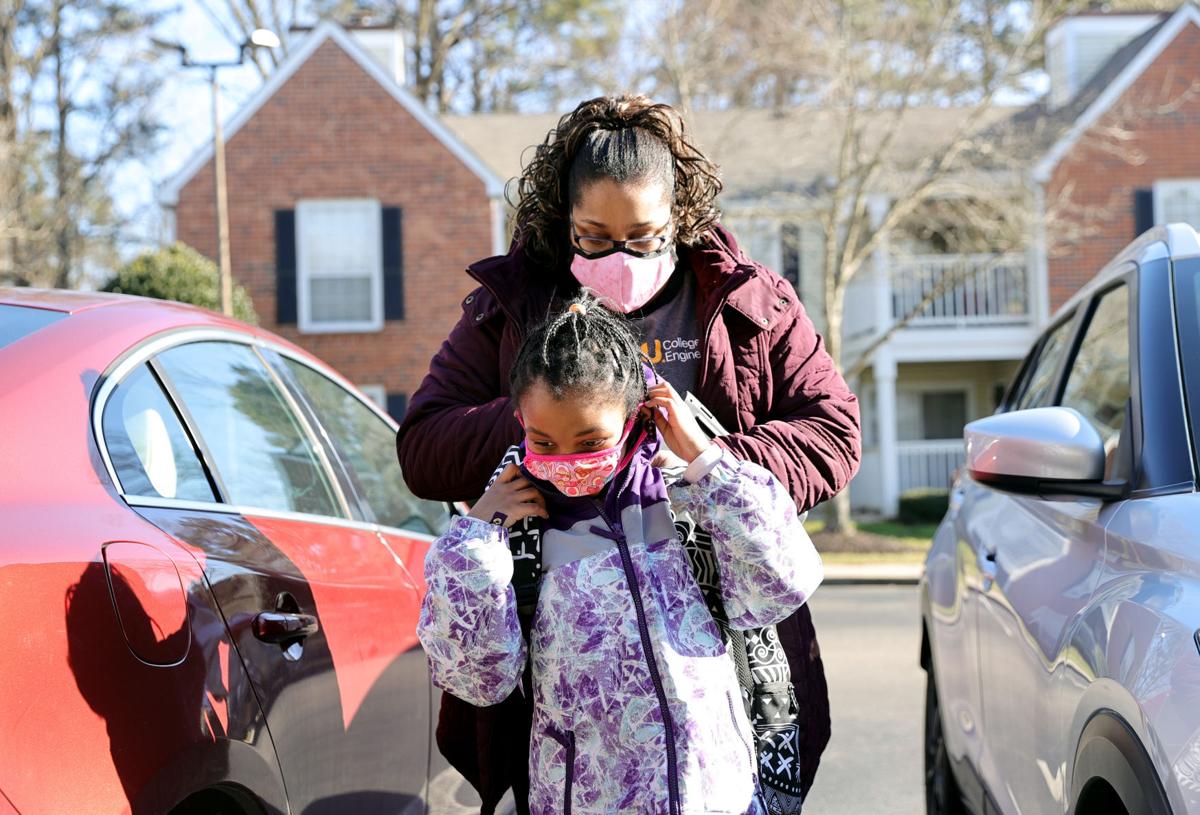 As of Wednesday afternoon, Chesterfield County Public Schools surpassed 200 COVID-19 cases among students and staff, according to the district's daily coronavirus dashboard.
Of the 204 recorded cases as of 1 p.m. Wednesday, the district's eighth day of school, 176 cases were reported among students, with the remaining 28 split among staff, transportation, central office and virtual learning staff. Two of the child cases were reported at the district's Chester Early Childhood Learning Academy, located on Harrowgate Road.
Elementary schoolers are being infected the most, accounting for 104 of the total number of cases.
As the school system settles in for its second week of school, 65 cases alone were reported on Monday. A few schools districtwide had between three and five cases each, including Thomas Dale High, Enon Elementary, Matoaca Elementary, Matoaca Middle, Midlothian Middle, Monacan High and Alberta Smith Elementary.
Chesterfield opened the doors of its 64 schools to roughly 62,000 students on Aug. 23. There are over 1,800 students enrolled in the K-8 Virtual Academy and 1,600 in the online course program, CCPSOnline, according to a schools spokesperson.
Families are looking to switch out of daily in-person instruction to the virtual learning options, with roughly 200 students on the virtual academy waitlist and over 200 students on the CCPSOnline waitlist.
The largest school system in the Richmond area, Chesterfield was the first to return to school. Hanover County welcomes students back Tuesday, followed by Richmond and Henrico County on Sept. 8.
State lawmakers adopted a new law earlier this year requiring all school districts to provide five days of in-person learning. Under the law, schools are not allowed to close unless there is a severe outbreak of the virus.
Temporary school closures, according to joint guidance from the Virginia Department of Health and the Virginia Department of Education, should only be necessary if COVID-19 cases or outbreaks need to be brought under control within a school.
A high level of COVID-19 impact to a school setting is when several outbreaks happen in a short period of time and when the size of the outbreaks is "large or scope of outbreaks is significant," including impacting several classrooms or grade levels, according to VDH.
Hopewell City Public Schools, which opened for year-round school in late July, suddenly closed on Aug. 20 due to "critical staffing shortages" because of COVID-19 cases and quarantines. The system reopened the following Monday, the same day as Chesterfield's first day of school.
The delta variant, currently the dominant coronavirus variant in the United States, drove daily case counts, hospitalizations and deaths up during the summer months. The delta strain is infecting unvaccinated adults and children at high rates.
Ahead of the school year, the Chesterfield School Board unanimously approved universal masking for students, staff and visitors. The school system is not requiring staff or eligible students to be vaccinated at this time; however, school officials are strongly encouraging it.