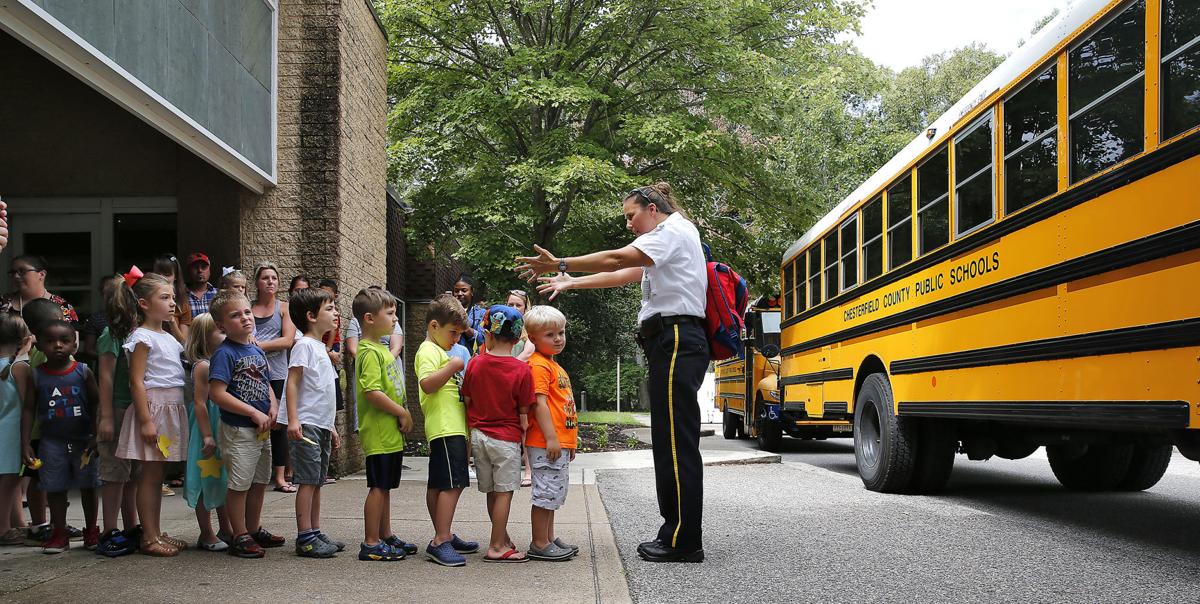 Chesterfield County Public Schools has hired 54 bus drivers since the start of the school year, which began with transportation headaches as the system faced a triple-digit driver shortage.
As the school division continues to chip away at closing its gap of bus drivers, it continues to lose some of them. The School Board's November recommended personnel action report, presented and approved during Tuesday night's board meeting, includes five bus driver and two bus driver trainee resignations. Monthly county updates show 32 bus drivers and two bus driver trainees have resigned since June.
School officials have repeatedly said the system is about 100 bus drivers short. As of Tuesday evening, the shortage is under 100, according to a schools spokesman.
In response to the lack of bus drivers and back-to-school transportation woes, county officials in late August announced thousands of dollars in bonuses for bus drivers and bumped hourly pay by $3, for a total of $20.21 an hour.
A week before school began, Chesterfield schools Superintendent Merv Daugherty urged parents to drive their children to and from school because of the lack of drivers.
As of Nov. 3, the school system had received 20 bus driver applications in the past seven days. Between Nov. 15 and Dec. 6, 14 bus driver candidates are expected to begin driving, according to Tuesday's bus driver work session presentation.
Between Oct. 4 and Monday, 174 candidates had entered into training, the presentation stated.
For Tuesday's work session, where an update about bus driver recruitment was presented, the School Board did not meet in the police department's public meeting room. Instead, it met in the district's Central Office Board Room, a location where the board did not provide its usual live video of the meeting.
According to a schools spokesman, culinary arts students made dinner for the School Board on Tuesday night and needed time and space to set up the meal in the main meeting room. The new location was announced last week.
During the evening meeting, back at the police department, the School Board approved a resolution stating "bus drivers are heroes."
"School bus drivers do much more than simply drive a bus. Our drivers act as teacher, disciplinarian, and — most importantly — friend to tens of thousands of students each and every day," the resolution states.
Tuesday's resolution comes approximately two months after residents and bus drivers called out the school system for failing to disclose a bus driver had died early in the school year. Dawn Marie Harris, who drove Chesterfield buses for 19 years, died Sept. 5 from COVID-19 complications.
In other transportation business, the School Board approved the district's request to transfer $4.1 million from its Instruction budget category to its Transportation budget category. For the transfer to occur, it must also be approved by the Board of Supervisors.
The increased funding would cover the $3 hourly raise for bus drivers and the "bonus structure of up to $3,000 annually," paid in six installments.