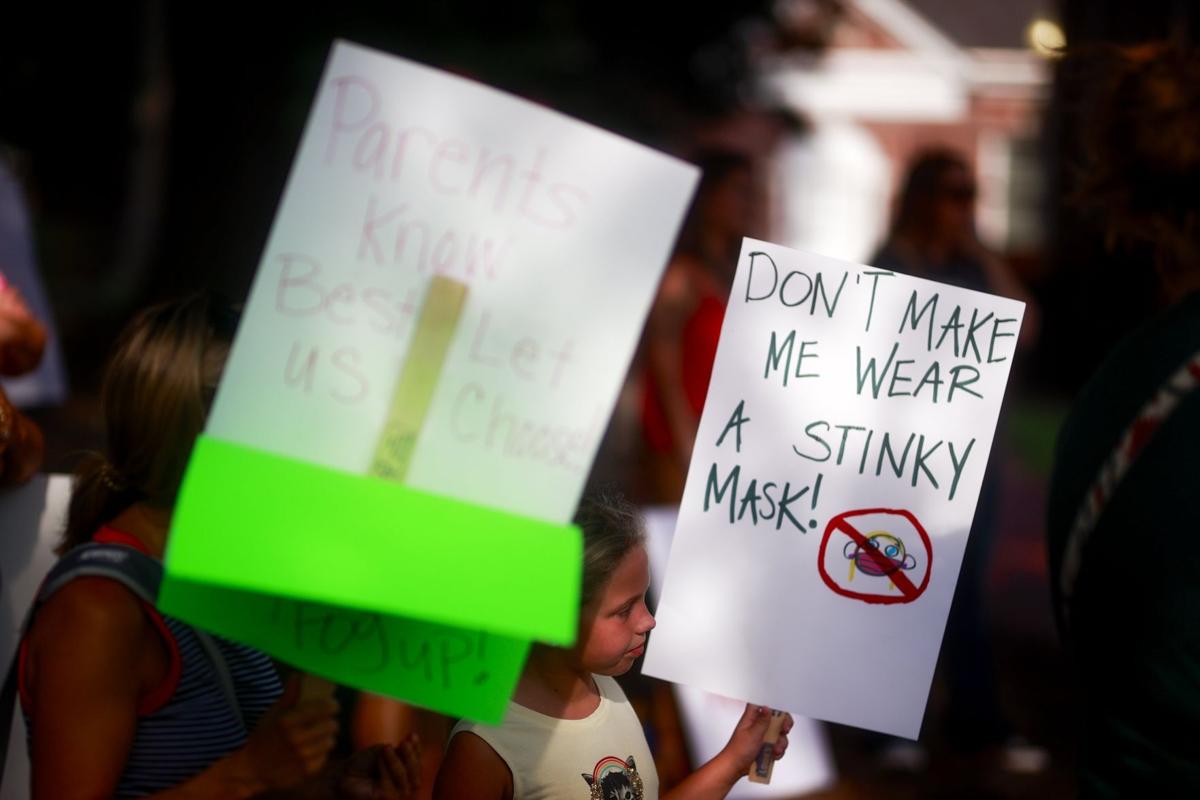 Chesterfield County Public Schools students will be in masks when they return to classes the week of Aug. 23.
After hours of public comment, discussion and a presentation, the Chesterfield School Board unanimously approved a recommended universal mask mandate Tuesday night.
However a majority of the school board was not pleased with having to do so. School Board Chair Ryan Harter, Vice Chair Ann Coker and member Debbie Bailey each read statements that expressed their disappointment with having to mandate masks.
"There's nothing I hate more than going back on my word," Harter said Tuesday night. "For this I apologize. It was never my intention to change course, but here we are. This past week changed things."
Meanwhile School Board member Dot Heffron said she supports continuing to follow guidance from the experts.
"We realized early on in this situation that we are not subject matter experts, or community members, we are public servants," Heffron said.
Before the vote, Schools Chief Merv Daugherty had recommended the "consistent and correct use of masks" and physical distancing if possible. He also strongly encouraged staff and eligible students to get vaccinated.
As public school systems in Virginia prepare to reopen buildings in the third school year of the pandemic, a new state law is requiring all districts to have in-person instruction unless a coronavirus outbreak occurs that is considered severe under federal Centers for Disease Control and Prevention standards.
Chesterfield is classified as having high community transmission, the most severe level, which the CDC defines as having more than 100 cases per 100,000 residents over a seven-day period.
Virtual learning options are still available to families. Chesterfield is keeping its virtual learning enrollment open until Monday evening.
Nearly 30 community members spoke either for or against the mask mandate during Tuesday's public comment period. Ahead of the meeting, two groups gathered outside: one advocating for a universal mask mandate, the other asking for parent choice.
Both Gov. Ralph Northam and Virginia Superintendent of Public Instruction James Lane last week said that if schools are in-person five days a week, CDC guidelines must be followed — and if not, schools could face "significant legal pressure." However neither went as far as mandating masks.