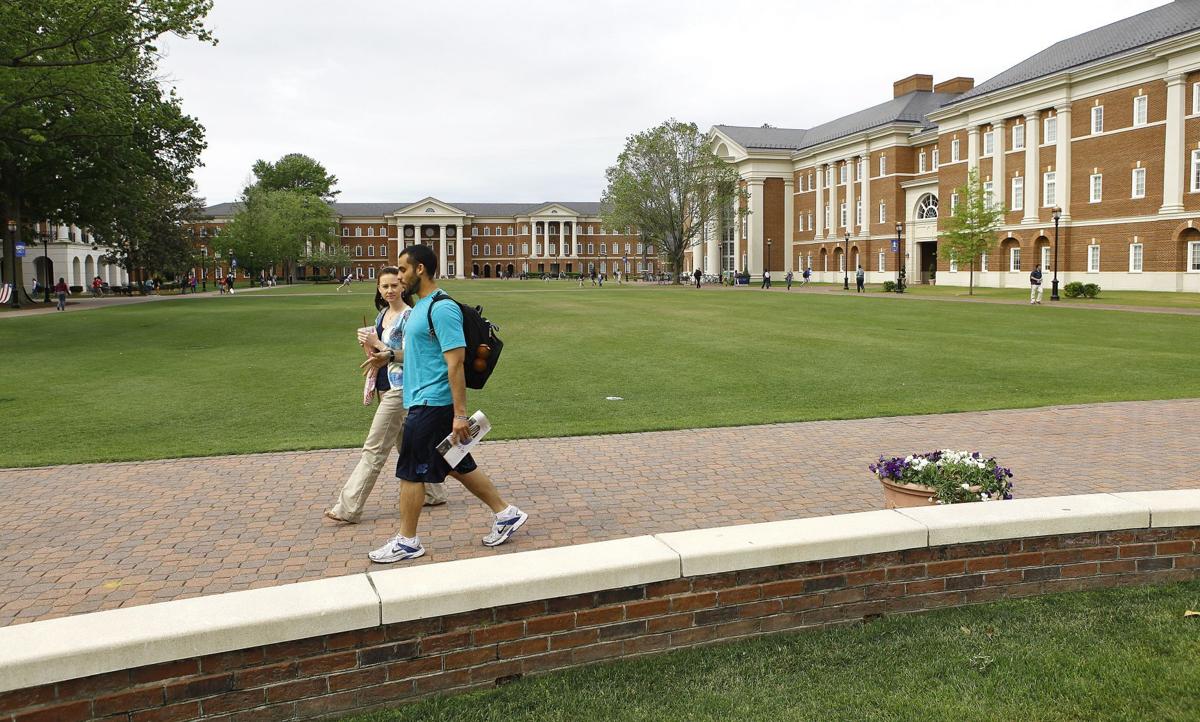 Christopher Newport University says it is aware that an off-campus student has reported a case of COVID-19.
The school in Newport News said on Twitter that the case has not been confirmed, but "the student has been isolated and appropriate steps have been taken to identify and quarantine others who may have been in contact with the student."
CNU's plan for students who test positive or who are quarantined due to potential exposure includes isolation, contact tracing and assignment of a case manager from student affairs to help the student manage things such as access to academics and residential living.
CNU recently delayed the start of fall classes by two weeks, to Aug. 31. In announcing that decision to the campus community, President Paul Trible wrote that "if any students wish to remain home, we will release them from their on-campus housing contracts without penalty for the fall semester while taking classes."
NSU delays start of class to Aug. 26, will begin online
Norfolk State University is delaying students' return to campus by two weeks. The semester will begin Aug. 26, as scheduled, but will commence with online instruction.
All NSU students will be tested for COVID-19 when they arrive on campus. Norfolk State says it is partnering with Thermo Fisher Scientific and Howard University to implement the testing at no cost to students "for testing, materials, transport, analyses, and results."
Howard will process NSU's tests at its laboratories. Norfolk State also is working with the Children's Hospital of the King's Daughters to conduct initial testing for some students. The school is talking with Fort Norfolk Medical Associates to prepare for further COVID-19 testing capacity.
Va. Tech cancels added fees for counseling center
Virginia Tech has changed course on its notice of new fees at its counseling center.
"This week, student leaders have shared candidly a conviction that new fees in Cook Counseling Center will have a disparate and deleterious impact on students most in need of support," Frank Shushok Jr., vice president for Student Affairs, wrote Thursday in a statement on the school's website.
"I am convinced that our students are right. As such, the only reasonable action is to reverse course and cancel the implementation of any new fees."
Earlier this week the school had announced that "in response to current fiscal conditions," beginning Monday the counseling center would implement a $20 visit fee for each session after the student has completed 10 sessions during an academic year. It had also said it would charge $15 for psychiatry appointments and increase the "no-show fee" for missed therapy appointments to $30.
UVA official gets key post for University of Texas
Archie L. Holmes Jr., vice provost for academic affairs at the University of Virginia and a professor of electrical and computer engineering, has been named to head academic affairs for the University of Texas system. He begins his new role as executive vice chancellor on Oct. 1.
"Archie's departure will be a real loss for UVA, but I could not be more excited for him and for the University of Texas system," said UVA President Jim Ryan, who noted that Holmes had played a key role in UVA's planning for academics amid the pandemic.
Holmes, a Texas native, has an undergraduate engineering degree from UT Austin and was on the school's engineering faculty for a decade before heading to UVA in 2007.