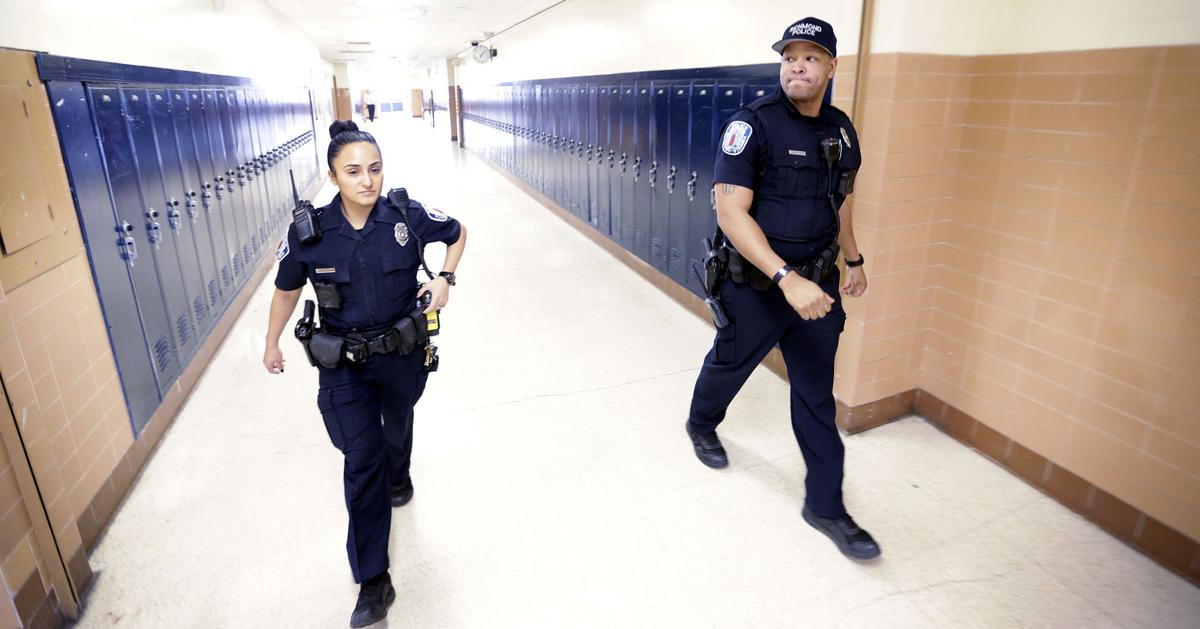 It has been the issue at the center of education since the middle of February after a teenager shot and killed 17 people at a high school in Parkland, Fla.
Now Virginia's education leaders are coming together to address school safety in the state's classrooms.
"Since Parkland, there has obviously been a renewed focus and attention to this issue," said Brian Moran, Virginia's secretary of public safety and homeland security. "This is not necessarily something new, but with a situation like Parkland, we welcome the renewed attention."
Moran's office and the Center for Public Policy at Virginia Commonwealth University's L. Douglas Wilder School of Government and Public Affairs hosted a school safety forum Monday, bringing together legislators, educators and law enforcement personnel to discuss the issue.
"The Forum on School Safety in the Commonwealth," held at the Delta Hotels by Marriott in downtown Richmond on Monday afternoon, featured discussions on threat assessments and school resource officers, two core functions in schools' prevention of shootings and other threats, speakers said.
Virginia schools conducted 9,238 threat assessments last school year, with 98 percent involving students enrolled at the schools, according to the 2017 Virginia School Safety Audit Survey. Half of the threats involved suicide or self-harm, while 45 percent were threats against other people, according to the audit results.
While there were more than 9,000 threats, about 10 percent (928) were classified at the highest threat level, and there were 40 high-level threats in which the threat occurred — 18 of which were suicide attempts.
Overall, the majority of Virginians feel schools are safe.
About 4 in 5 respondents to a poll conducted by the VCU Wilder School last year said public schools in their community are safe or very safe. That figure dropped to 69 percent for college campuses.
The poll surveyed 1,323 Virginians and had a margin of error of plus or minus 2.7 percentage points.
To keep schools safe, school divisions — and the state — must be proactive, speakers said. "Everyone has to be part of the solution," Moran said.
The first panel during Monday's forum focused on threat assessment teams, the groups of educators and law enforcement personnel, among others, that evaluate threats. After the Virginia Tech mass shooting in 2007, Virginia mandated threat assessment teams at higher education institutions. The same thing happened in K-12 schools after the 2012 mass shooting at Sandy Hook Elementary School in Newtown, Conn.
Marisa Randazzo, a managing partner at SIGMA Threat Management Associates, said students play a critical part in preventing violence in schools. "If students know about things we don't find out, our process can't work," she said.
Students often share that information through school resource officers, which was the focus of the second panel.
Speakers agreed that school resource officers can help prevent threats. "We want an SRO in every school, every day, but that's not a reality in our fiscal state," said William Pelfrey, an associate professor in the Wilder School.
Robyn McDougle, the interim director of the Center for Public Policy, said she hopes to make the school safety forum an annual event.
"At the end of the day, parents want to know, above all else, that their children are safe," said Stewart Roberson, a former schools superintendent in Hanover County and Falls Church.