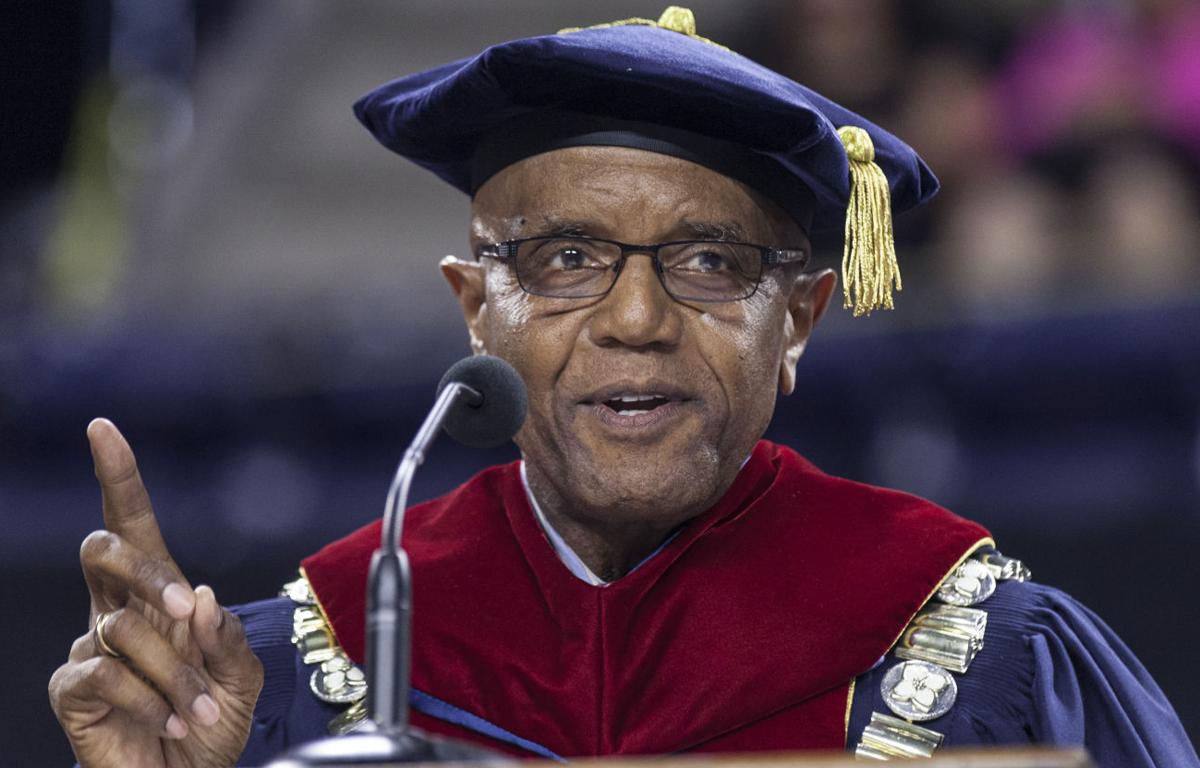 When Ronald Crutcher came to the University of Richmond in 2015, he became the first Black president of the nearly 200-year-old school. On Saturday, he is stepping down. He'll serve as a consultant this year and, in the fall of 2023, he'll return to the university as a professor, teaching classes in leadership and music.
UR has named Cornell dean Kevin Hallock as his replacement.
Crutcher, 74, spoke to the Richmond Times-Dispatch about his tenure, including issues of race, the renaming of campus buildings and the future of higher education. Responses were edited lightly for clarity.
My whole rationale and philosophy toward that had to do with the fact that I don't think most Americans have a good understanding of African American history. And I thought our campus had a real potential for storytelling and for teaching our students about America's past and how it manifests itself, particularly with its racist and segregationist past, through the history of our university. And I underestimated just how difficult it would be to find common ground between those who disagreed on questions of memorialization and memory, and in fact even kind of galvanizing meaningful discussion and exchange of opinions, and I shouldn't have. I should have been more cognizant of that. So what I would have done differently would be that after we commissioned the historians to do the histories on Ryland and Freeman, I would have suggested to my colleagues on the board, rather than making a decision right away, to have a university discussion in some fashion, either through a commission or committee, to listen to the feedback from the university community — faculty, staff, students, alumni — before making our final decision. Even if the final decision had been the same, quite frankly, at least, I would have felt that we had given people an opportunity to opine about the approach that we were taking.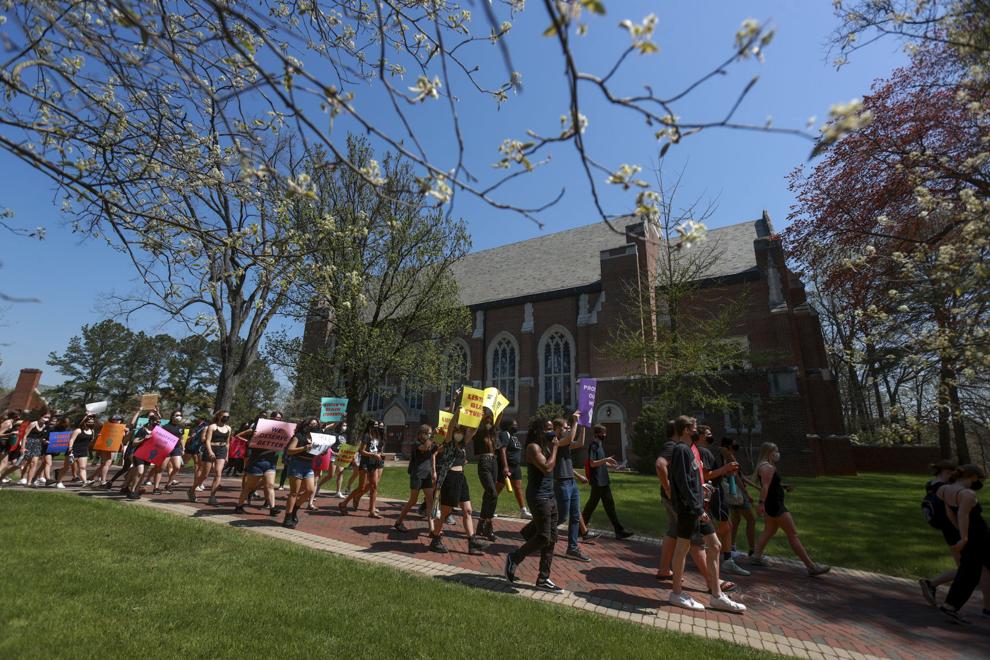 Did you initially agree with the board's decision to leave their names on the buildings?
When we started out, my intention, using my philosophy that we can learn from this situation, simply erasing the names doesn't change the lived situation of our Black students and brown students on the campus. My goal was to use it as an educational opportunity. However, after I learned more about the history of Douglas Southall Freeman in particular, I decided it might make more sense to change the name to Mitchell-Freeman Hall to lift up the fact that John Mitchell, a man who was born a slave who was an editor of a Black newspaper, pushed back on Freeman, sometimes even taking Freeman's own words from his editorials and inserting his perspective about them. That took a lot of courage. I spoke to the Mitchell family about that and they were gleeful about it. But again, in the context of the polarized discussions, or lack of discussions going on in the country right now, and the racial reckoning, that was not received well.
Did being the first Black president bring with it any pressure or burden?
I don't think about that, to be honest with you. Obviously I do think about it, because I'm a Black man in America, but early on, at the age of 7, my father taught us that as Black people, we were going to be discriminated against by some white people. And he said sometimes you won't even know the people who are really racist, who will not accept you because of the color of your skin. But he also reminded us that we should always expect to be treated with respect. And secondly, we had just as much right as any other American to everything this country had to offer as long as we were willing to work for it. So I've always assumed I don't have any illusion of inclusion, ever. I assume there may be people who are going to not think well of me because of the color of my skin. But I cannot let that bother me. It's their problem, not my problem. I think Freeman Hrabowski made it clear at my inauguration — Freeman Hrabowski introduced me at my inauguration. And he went off script at one point in time and he said, basically, ladies and gentlemen we need to recognize the elephant in the room, the fact that the University of Richmond, founded to educate white male Baptist ministers, will have its first Black president. He said, "When I was a student at Hampton I couldn't imagine this is happening." So I'm cognizant of it, but it's not something that I perseverate about.
Unfortunately, I think many people thought that given Richmond's change in demographics — we were a much more representationally diverse institution in 2015 than we were when Ed Ayers first came here in 2007, that "oh we have a Black president, he will work magic." What I wish I had done at my inaugural address was to remind people that no one person, regardless of how experienced you are, can change the culture to ensure that everyone feels as though they can thrive, that everyone feels as though they belong. And that kind of cultural change can't happen in five years. Or maybe even 10 years. It's a long-term evolutionary change, and what I put in place at the University of Richmond will continue to move us toward that change, and I think in 10 years we'll see a really different university in terms of everyone feeling as though they can thrive, everyone feeling as though they belong, everyone feeling included.
Did you feel pressure to side with the board or with protesting students and faculty?
It's not a matter of sides in my perspective. Unfortunately, what has happened in our polarized time is that people have distilled the issues around race to either you're with us or against us, you're either for the Black students or you're for the white supremacists. It has to be, in my estimation, much more nuanced than that if we're going to see real change. And it's clear we haven't seen it. When I graduated from college in 1969, I thought that W.E.B. Du Bois quote from his "The Souls of Black Folk," that the problem of the 20th century would be the problem of the color line, that would be cast away into the dustpan. It's clear in the 21st century, that remains a problem. And I think one of the issues is that we far too often don't really do the very hard work that is involved when you're trying to change the culture or you're trying to invite the unknown brother or sister into your midst. Diversity is hard. It's very, very difficult. The cognitive dissonance that occurs when you're interacting with someone who is very different from you, who thinks differently, who looks different, who has a different culture, it is hard work. And so you have to be willing to get on your knees and do that hard work if you want to see systemic change.
As the first Black president at a privileged, majority-white college, how welcomed did UR make you feel?
My wife, Dr. Betty Neal Crutcher, and I have been at seven different institutions, and I can say to you honestly we have never at any of the institutions felt as welcome as we have felt at Richmond. I used to tell people this when we first came here, I was amazed. I wear a Richmond baseball cap everywhere I go, and people would come up to me, random folks, and thank me for coming to the University of Richmond, and that's one of the reasons we decided to remain in Richmond.
How has the university changed in regard to race and diversity?
Nearly 30% of our students now are domestic students of color and, if you include international students, it's closer to 35% to 36%. We've also increased the percentage of students who come from very low-income families. I think we can do better in terms of Black students. We only have about 7%, 8%. My perspective here, and again, I know some people don't agree with my perspective, and that's fine with me. I'm cool with that. My perspective is I'm more interested, yes in the representational diversity, but you could have 50% students of color and still have a campus that's hostile to students of color. I'm more interested in ensuring that across the university, people at all levels have bought into our values of diversity, equity and inclusion and belonging. And that people across the institution have developed the capability to interact meaningfully with people who are different from them, because that's what it takes if you want to have long-lasting change. If you only have silos of polarization with this group here and that group there, that's not changing the institution as far as I'm concerned. That's not really developing a truly inclusive community.
My next question would have been "Is the student body sufficiently diverse?" But it sounds like you're saying that's not the right question.
That's not the right question. This is my perspective as someone who was active in the civil rights movement, who felt back in the '60s, if you just let more Black people into our universities everyone will link arms and sing Kumbaya and we'll all be happy. Well, it didn't happen, right? And it didn't happen because we didn't focus on once you get people into the door, then you have to first ensure they feel as though they belong. One of my friends has said this: Diversity is being invited to the party. Inclusion is being asked to dance once you get to the party. You can have a diverse population, but if people across differences are not interacting with each other in meaningful ways — and when I say meaningful ways, I don't mean that you have to be friends with everybody — but you have to be open to interacting with people who are different from you and listening to them and interacting and talking with them so you have a better understanding of who they are, why they have the beliefs they have, et cetera.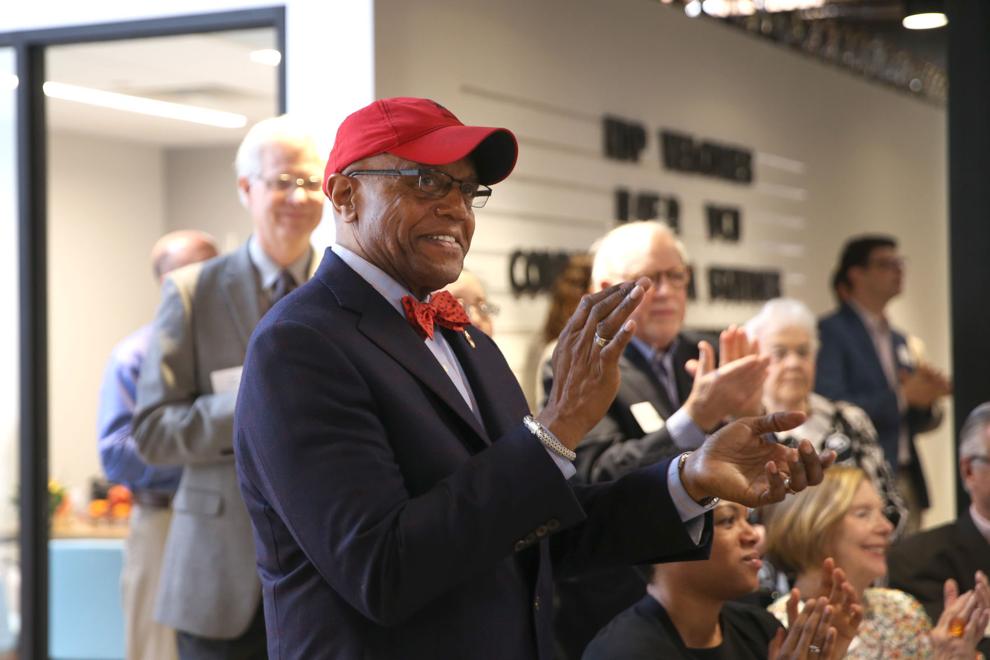 What about economic diversity? 19% of the student body is eligible for Pell grants.
I think if you look at where we were in 2007, I'd say we're doing very, very well. In 2007, only 9% of students were Pell grant-eligible. We're at 19%, and I'd like to see us get to at least 20%. We are part of the American Talent Initiative that's made up of top universities in the country, and our goal is to increase the percentage of high-achieving, low-and-moderate-income students. But again it's great that we've increased the percentage, but you make a real difference in the lives of the students when you ensure that they can thrive once they get there, when you ensure that they feel as though they belong once they get there, and we've developed a lot of programs at the university to support those students so that they do feel they can begin to feel as they belong.
Tuition costs $59,000 a year and has increased $15,000 in the past decade. How do you make the case to families they should pay that much for an education?
I always tell families we have incredibly generous aid packages, and we're one of a handful of schools that's need blind, and we provide 100% of demonstrated need. We have lots of merit scholarships and generous other philanthropic support for our education. There's been a scholarship just named in honor of Betty and me. What I point to is the fact that the value added in our education at the University of Richmond is every student gets an opportunity to engage in an internship and be supported by up to $4,000 for an internship or research with a faculty member. Our career services people make certain from the first year a student is on campus until the last year, the student has multiple opportunities to connect their intellectual and academic interest to a vocation. At the end of the four years, we can't guarantee a job, but we can guarantee they've explored enough to know a direction they want to go.
Don't get me wrong, I'm not necessarily happy about the high cost. But it's to provide the kind of education that we provide, 8-to-1 student-faculty ratio, faculty who are true mentors to our students. Every time I have conversations with a student, regardless of who they are, when I ask them what do they like most about the University of Richmond, they always start with the faculty. That's what you want. The fact that the faculty bend over backward to serve as mentors to them, that manifests itself in a lot of different ways.
We have a longstanding commitment to preventing and responding to sexual misconduct. I'm very proud of the work that has been done during our tenure, and I'm proud of the way we dealt in my second year with that situation. We opened the Center for Awareness, Response and Education, which provides innovative programs, which is designed to prevent sexual misconduct and supports a terrific peer advising program. Our Title IX office is staffed by both a Title IX coordinator and a deputy Title IX coordinator for students, both of whom are very knowledgeable and compassionate, and they provide great training on sexual misconduct preventions, policies. And they manage the investigative and adjudicative processes for any sexual misconduct charges that come forward. We also have an independent and experienced investigator to investigate reports of sexual misconduct — someone outside the university, an attorney. We've also engaged a former judge to serve as our hearing officer. She's employed by the university, but she's not a regular member of our staff, which ensures that our hearings are fair and comply with all the applicable regulations.
What is the status of the corresponding Title IX investigation?
The Title IX investigation was closed by the Department of Education without any adverse findings against the university.
I think it was about two years ago.
How will the pandemic change higher education in the long term?
All faculty, including those who work at schools like Richmond with primarily small in-person classes, now have a lot more facility and experience with online pedagogies. I can put myself in that category. I wasn't teaching, but a year and a half, two years ago, I knew very little about how to navigate Zoom. Now I won't say I'm an expert, but I'm much better at it. Without a doubt, this is going to open up new doors to teaching and learning, particularly at institutions that might have been poised to resist such change. An example is now our UR faculty can bring top-quality guest speakers from all around the world without having to fly them here. The patterns of work and workspaces will change on campus for faculty and staff, particularly as a result of the proliferation of remote work during the pandemic. Universities will need to take an opportunity to evaluate their workforce needs and consider quite frankly how remote and hybrid work can be incorporated for both employee well-being and cost savings. Having said that, for those institutions that are highly residential, such as the University of Richmond, that's going to look different from one of the Big Ten research institutions. There are going to be numerous opportunities for more interdisciplinary and cross-institutional collaboration. This online environment we've gotten used to has enabled us to see that we can forge strong collaborative relationships among institutions and faculties that can lead to new innovations, academic partnerships and research projects that might not have happened otherwise. That's something that I don't think we were thinking about, at least most liberal arts colleges weren't thinking about that a year ago. And now I think that's a real possibility for us moving forward.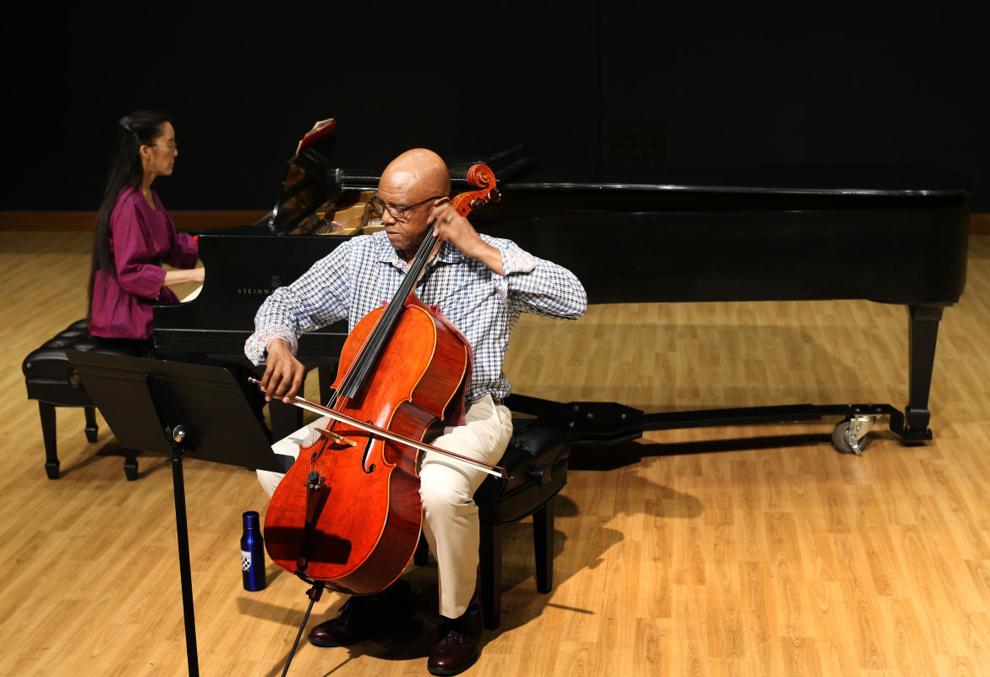 How much will online classes be a part of UR's education?
Areas like our school for professional and continuing education — they've always had some online classes — I think you'll see more of them there. Perhaps for our MBA program, we've already started adding enterprise to provide executive education online. But on the undergraduate level, I don't think it will play a big role other than perhaps providing content. Because what I mentioned before, the close relationships that our faculty have with our students, I think what technology can do is to help our professors do even better what they already do well, which is engage and interrogate the students about the information they've read, and sometimes that can be more easily provided to them online. It frees up the professor to spend more time interrogating the student. You learn more deeply when you're forced to talk about that which you've read.
One of the reasons I came to the University of Richmond is that I was very excited about being at a Division I school that had high academic expectations of their student-athletes. Because they are student-athletes. Our grade point average for student-athletes is higher than the overall student average. This year, they had the highest grade point average in history amongst our student-athletes. Our coaches really focus on the fact that the students are student-athletes. And what that means is that every year we won't have, perhaps, championship teams. Championships are great, but the primary goal is to provide an education to these students. There are residual benefits from being an athlete, particularly leadership benefits that accrue. I think our students get an unparalleled education while also having the support and excellent coaching and facilities necessary to be competitive in their sports. That means some years you're going to do better than others. We've just gone through a strategic planning process. I think John Hardt has done a great job mapping out an overall plan for our athletic programs as we move into the future.
What do you want your legacy to be?
First and foremost, that I left the university better than I found it. That its reputation for academic excellence has grown, as did its reach and national recognition. I'm not a fan of U.S. News and World Report, I'll be quite honest with you. Nonetheless, I know most of our parents and students utilize it. We've gone from No. 32 to No. 22 [in the ranking of top liberal arts colleges] in U.S. News and World Report. When you're going in that direction, you want to tout it. That's a good thing. That's indicative of the fact that Richmond both is and is recognized as one of the top liberal arts universities in the nation. I think also the work of making Richmond a more equitable, inclusive and welcoming institution that I've continued during my presidency will set the stage for a more diverse and inclusive community for future Spiders. Despite everything that's going on right now — and everything that's going on right now was bound to happen as we're evolving toward a truly inclusive community — I think that's a good thing and that we're on a path to being a truly inclusive community in the next five to 10 years. And finally engaging in deep discourse and dialogue is now becoming ensconced as an institutional value, and it's also enlivened our classrooms and lectures and events where our students, faculty and staff share their ideas. But also they know how to empathetically listen to one another and seek shared understanding and solutions. We have a great new community dialogue network that is going to be implemented this fall that will continue that work. I think, going back to something I said earlier about becoming a truly inclusive community, in order to do that, people have to learn how to have conversations across differences, learn how to listen actively with the goal of being understanding of the person's perspectives, otherwise you're just interacting on the surface.
I also hope that I've made it easier for the next first president in Richmond's history. Maybe a woman or an LGBTQ president. Finally that our institutional history is both well-understood and increasingly more inclusive of narratives and individuals that have been left out in the past. Case in point, we discovered this slave burial ground on campus and now we have a committee that's going to be bringing some design ideas on how we can memorialize that slave burial ground on our campus forever, to lift up that history.