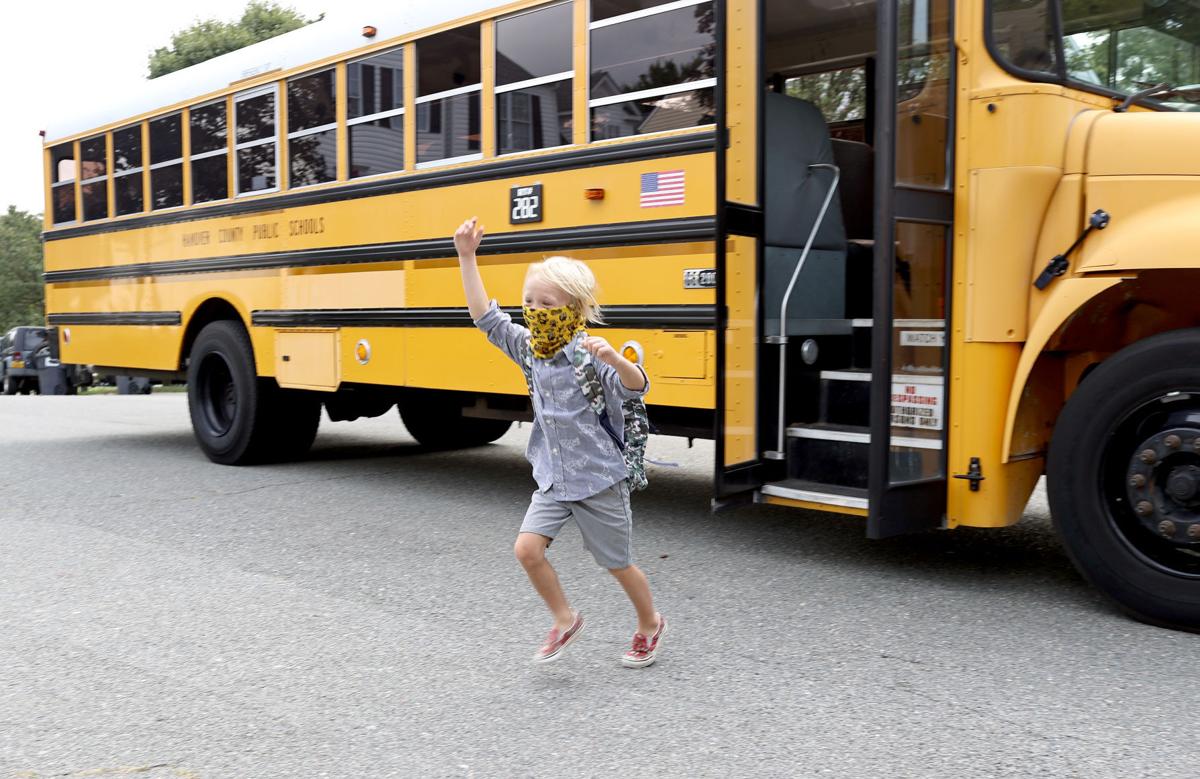 Hanover County's School Board has given approval to a 2021-22 budget, a plan that includes 2.5% raises for all employees and additional resources for key areas, including the county's Online School and mental health and counseling services for students and staff.
After the board's unanimous vote Tuesday, the $215.5 million budget now moves to the county's Board of Supervisors. The supervisors will take the plan into consideration during their budget process, which begins Wednesday when the supervisors receive County Administrator John Budesky's proposed 2021-22 budget.
In addition to the across-the-board salary increases of 2.5% for all school employees, $1.1 million has been allocated for addressing salary inequities among teachers. With that money, some teachers would see up to a 6% raise. The average raise for all teachers under the plan is roughly 3.7%.
Instructional assistants — those who work with special education students — get an additional 15 cents per hour under the plan, as well as 5 cents more per hour for every year they have been in that position with the school system. Bus drivers' starting salaries would increase to $15.75 per hour, up from $14.85, and current drivers would see an additional $1 per hour on top of the 2.5% raise.
Salary increases are to take effect July 1.
The approved budget includes nine new positions that support mental health, counseling and behavioral management. Additionally, 10 existing positions have been reallocated for the county's Online School, which school officials say will continue after the pandemic, if needed.
At Tuesday's meeting, Hanover schools Superintendent Michael Gill addressed board members' comments and questions about keeping the Online School, saying that he believes face-to-face instruction is ultimately the best method of instruction.
While he said school officials can't predict how the pandemic will shape the next school year, he said the school system will do its best to offer face-to-face learning to everyone who wants it in September. But he acknowledged that "there are some limitations — we only have so much physical space."
He said school officials could consider adding trailers to allow for more instructional space, or bringing students to school using staggered schedules in the morning and afternoon. He said that keeping the Online School as part of the school division's plans is necessary for now, though if it ceases to be needed, the related personnel and resources would go back into the classrooms.
The adopted budget also includes a new school by 2024 on the site of the current John M. Gandy Elementary School, and will combine that school's population with students from nearby Henry Clay Elementary School. A replacement Battlefield Park Elementary School is also planned, with design work set to begin in fiscal 2026.