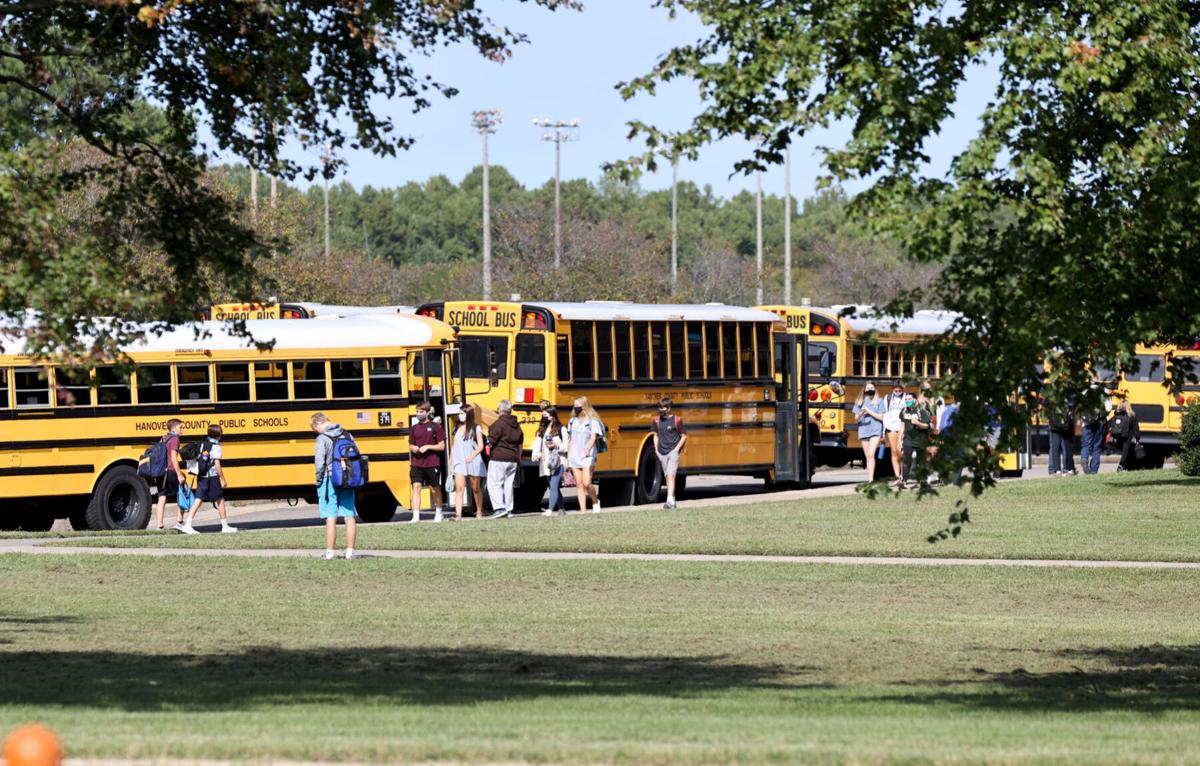 The closest scenario to normal since early last year — that's what Hanover County school officials envision for the upcoming school year.
The Hanover School Board, including new members Steven Ikenberry and Bob May, got an update Tuesday night on the school division's return-to-learn plan for the fall. Results from a parent survey earlier this spring showed that 93.5% of respondents reported that they would send their children back to school buildings in September.
While school officials are still finalizing enrollment numbers, projected enrollment for September is 16,647, a slight uptick from last September's reported 16,519 students. Of the new projected enrollment, roughly 480 to 490 students have indicated that they wish to remain in Hanover's online school for the upcoming year.
For the 2021-22 school year, most elementary schools will operate from 8 a.m. to 2:30 p.m. Three elementary schools — Mechanicsville, Cool Spring and Laurel Meadow — will run from 8:15 a.m. to 2:45 p.m. because of transportation issues.
School days for middle and high schools will be from 8:45 a.m. to 3:45 p.m., and they'll both operate on an A/B block schedule, with four blocks per day. Middle school students are gaining another elective — for the 2020-21 school year, students could have only one — and health/PE classes at middle schools will include social-emotional learning and career exploration segments.
Lunches will resume as normal, and a la carte items will be available. Students will have assigned seating and eat from disposable trays, rather than reusable ones.
Buses will run once again at pre-pandemic capacities — there are roughly 11,000 transportation requests for the upcoming school year — though assigned seating will be enforced. Transportation for high school specialty programs will continue.
Outside groups, including churches, that wish to use school facilities will be able to do so once the school year begins, Hanover schools Superintendent Michael Gill said, once school plans are finalized and schoolwide cleaning has occurred.
"We are not giving the green light yet," he said, though officials expect to do that "shortly before the start of school." He said groups that are regular users of schools are being notified of access opportunities between now and September.
Jennifer Greif, the school system's assistant superintendent for instructional leadership, told the School Board that return-to-learn plans will continue to include mitigation strategies against COVID-19, including contact tracing, social distancing, masks and other safety protocols as required by any state mandates that are in place when school starts in September.
Gill said that as of Tuesday, there were no new mandates or guidance on those school safety protocols. But he added that leaders within the Virginia Department of Education expect that will change in the coming weeks.
School buildings will look different from last year, with "more bodies and human beings in our schools overall," Greif said. She added that the board will be updated "as this landscape continues to change."
Meanwhile Tuesday, Ashland District representative Ola J. Hawkins — the only woman on the School Board — was elected as board chairwoman. Chickahominy District representative Robert L. Hundley Jr. was elected as vice chairman.