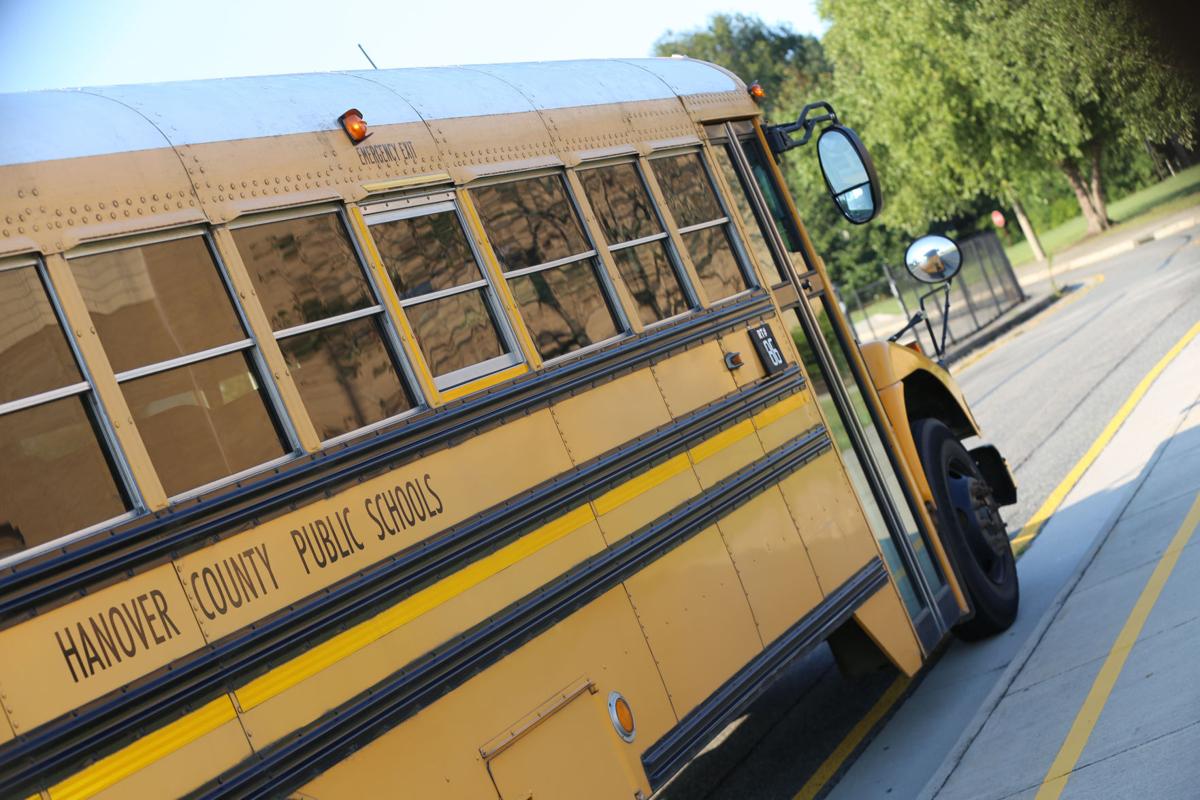 Hanover County's School Board is nearly a month behind in complying with a statewide law on the treatment of transgender and nonbinary students. And the board isn't scheduled to vote on new policies until November.
At a board retreat on Thursday, the School Board directed attorney Lisa Seward to draft policies for first read at its Oct. 12 meeting that will put the division in compliance with legislation passed last year by the Virginia General Assembly requiring school systems to adopt new transgender policies by the start of the 2021-22 school year.
For Hanover, that was Sept. 7, but some School Board members remain hesitant to cast a vote for a policy they don't support.
The legislation required the Virginia Department of Education to create model guidelines for the treatment of transgender and nonbinary students. The VDOE guidelines note that students should be allowed to use gender pronouns and names that reflect their preferred gender identity and to dress and use school bathrooms and locker rooms in ways that conform to their preferred gender identity.
Another component suggests that schools could withhold information from parents and guardians about students' preferred identities if the students request privacy.
The law further instructed Virginia's 132 school boards to "adopt policies that are consistent with but may be more comprehensive than the model policies developed by the Virginia Department of Education," and have those policies in place in time for the current school year.
How many school systems have done so statewide is unclear, however, because divisions are not required to report their adopted policies to the VDOE, said department spokesman Charles Pyle.
School boards in Richmond and in the counties of Chesterfield and Henrico approved policies in August.
Hanover School Board members talked Thursday and while they acknowledged that they have to comply with the law and are, in fact, behind in doing that, making changes to policies — when some board members are uncomfortable with the nature of some parts of the VDOE's model guidelines and the law itself — is tricky.
School Board member Bob May said trying to wait until the work session Thursday to have the discussion put them behind on complying with the law, so the board needs to act soon.
"The law was made and passed and signed — whether you like it or not is a whole different thing," May said, "and my concern is we cannot, in good faith, just continue to kick the can down the road."
At issue are three key parts of the VDOE's guidelines that Hanover's current School Board policies don't address: the use of preferred names and pronouns by students, parental involvement and rights to know, and bathroom and locker room accessibility.
Seward, the attorney, noted for board members that some areas of the VDOE's model guidelines, such as required compliance with nondiscrimination laws and policies regarding bullying and harassment, are already covered by Hanover School Board policies and therefore meet the state law. One that requires compliance with sex-based dress codes doesn't apply to Hanover, she said, because the county doesn't have a sex-based dress code.
Early on at the meeting, board members agreed that making changes to their existing policies to put them into compliance was a better option than simply using the VDOE's guidelines.
Hanover Superintendent Michael Gill pointed out that if the board accepted the VDOE's guidelines as part of its school policies, from an administrative perspective, it would mean that the board was agreeing "wholesale" with the department's policies, and that that would be reflected in how those guidelines were carried out within schools.
"I am in support of taking our current document and making changes," said School Board member John F. Axselle III, "because you're safer than taking ... someone else's document."
"Except," board member Robert L. Hundley Jr. said, the law's authors "were very wise or crafty in their crafting of the legislation" because it "requires you to adopt a policy that they produced or something more stringent."
While some School Board members said they're not in favor of the law allowing transgender students to use restrooms or locker rooms that conform to their preferred identities, they acknowledged that there's little they can do in light of the Gavin Grimm case. In that case, which largely sparked the battle over transgender rights in education in Virginia, Grimm, a transgender man, sued the Gloucester County School Board after it barred him from using the boys restroom. A federal court ruled that the action taken by the school system was unconstitutional and violated his rights under Title IX, which prohibits discrimination based on one's sex. This summer, the U.S. Supreme Court declined to hear the case, a decision that allowed the ruling to stand.
But Hanover board members zeroed in on other parts of the VDOE's guidance, such as how the law affects parental rights — and, specifically, if it takes them away — in circumstances when a student may not want their parents to know about their preferred identity.
Jennifer Greif, Hanover assistant superintendent of instruction, said that currently, if a student approaches a teacher or staff member with questions or requests concerning their identity, "our current practice is to have that [request] work through our school counseling office so that parents are part of that conversation."
She said when parents agree with — or even initiate — those changes, the counselors alert the appropriate staff members within the student's school. Additionally, changes are made with Schoology and PowerSchool — the school system's online student information and school assignment programs — "so that that information shows up as students are using those platforms."
Ola J. Hawkins, chair of the School Board, asked about exceptions or times when the school system would not tell parents. Greif said one exception could be when students are victims of abuse from parents or guardians and the school system is working with child protective services.
"That's when that pause comes in," Greif said, "if the alleged abuser is a parent or member of the household, then we would not be calling from the counselor's office over to the parents."
On the issue of teachers and staff using students' preferred pronouns or names, Greif said that PowerSchool, the student record and information system, includes identifiers like students' biological gender based on their birth certificates, as well as legal names and preferred names. There are no fields for preferred gender or pronouns, she said, and noted that the VDOE also uses PowerSchool and has not provided any new fields for identifying students' preferred pronouns.
Board members suggested that some sort of trackable data system — one that all teachers and staff members have access to — could alleviate potential problems that arise when teachers aren't aware of a child's changed status.
"We don't want to set up the teachers for violating a policy [for which] they don't have access to information," Hundley said, adding that the school division has already faced complaints stemming from this issue, where teachers weren't aware of a student's preferred pronoun.
"Having some way of tracking it is something we ought to put in place," he said, for "helping our teachers comply and not getting ourselves in trouble."
Gill noted that any policies adopted by the board will be followed by extensive training for school staff.
Board member Sterling H. Daniel recommended that changes be made within student records to reflect preferred pronouns and identities — which could then drive compliance in other areas because that student would be treated as they're identified in such school records.
"We capture their preference, whatever that may be," he said, and that way, "we have a record in place with the school system that we can look to, to know how" the student wishes to be identified.
"At the start of the school year or at any point, they need to reflect their preference in our records ... and then we would act accordingly based on those records," Daniel said. "If a transgender child now identifies as a male and they register with us as a male, then we will treat them as a male like any other male."
"It doesn't necessarily need to be a transgender policy," he added. "We will treat you based on how you register with us."
The board will hear the policies this month and vote on them at the November School Board meeting.