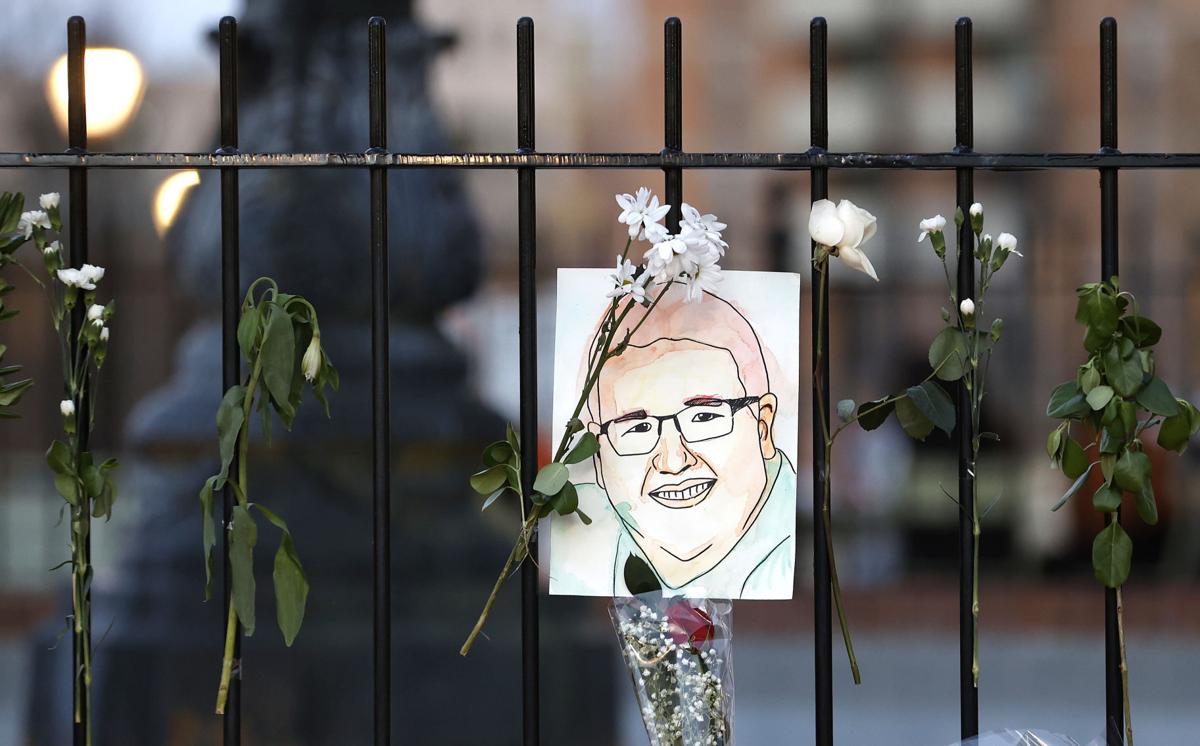 President Michael Rao pledged to make Virginia Commonwealth University a "national model" for how it holds accountable its fraternities and sororities after a student was found dead following a fraternity party last weekend.
For the first time since the death of VCU freshman Adam Oakes, Rao spoke publicly at length about Oakes and the university's response during Friday's board of visitors meeting.
Oakes, 19, attended a Delta Chi fraternity party the night of Feb. 26. His family said he was hazed and told to drink large amounts of Jack Daniel's whiskey. He was found dead the next morning.
VCU suspended the Delta Chi chapter, as did the fraternity's headquarters.
This week, Rao called for an investigation of all Greek life on campus. On Friday, Rao detailed the coming investigation, saying it will examine safety, inclusion, membership experience and other facets of fraternity and sorority life.
Hazing, alcohol, drug abuse and sexual violence are particular concerns, he said. There is no timeline for its completion.
"This has to be thorough and it has to be done right," Rao said. He said the university will honor Oakes' life "by setting a high bar for the organizations he wanted to be a part of."
"No parent should ever have to receive a phone call from a university president about their child," he said. "He came to VCU to launch his life. He did not come to VCU to end his life."
The school's student affairs department will lead the investigation, he said, calling the process independent, objective and thorough. It will examine the governance of fraternities and sororities, their relationship with VCU, their administration, VCU's role in oversight and the university's role in setting expectations.
There are 40 fraternities and sororities on campus with more than 1,500 student members, according to the university's website. In some ways, the organizations are independent, said Charles Klink, senior vice provost. But VCU does stipulate that its leaders undergo regular training and that organizations maintain standards of registration, attendance and academic performance to remain in good standing.
Richmond police are investigating Oakes' death and have no update in the case, a spokesman said Friday. Rao urged anyone with information to come forward.
In his comments, Rao called for a transparent reporting of incidents at student organizations and their outcomes. At least one university, Cornell, already does that. On its website, the school publishes incidents of hazing and rules violations by student groups.
The president also addressed the university's transparency this week. He said that he understands people want information now but that VCU wouldn't speculate or release information unless it has complete confidence that it's true.
"We don't know any more than we are saying," Rao said. "We do not know.
"For a national model, we have to do this. For the sake of all the young people involved in these organizations."