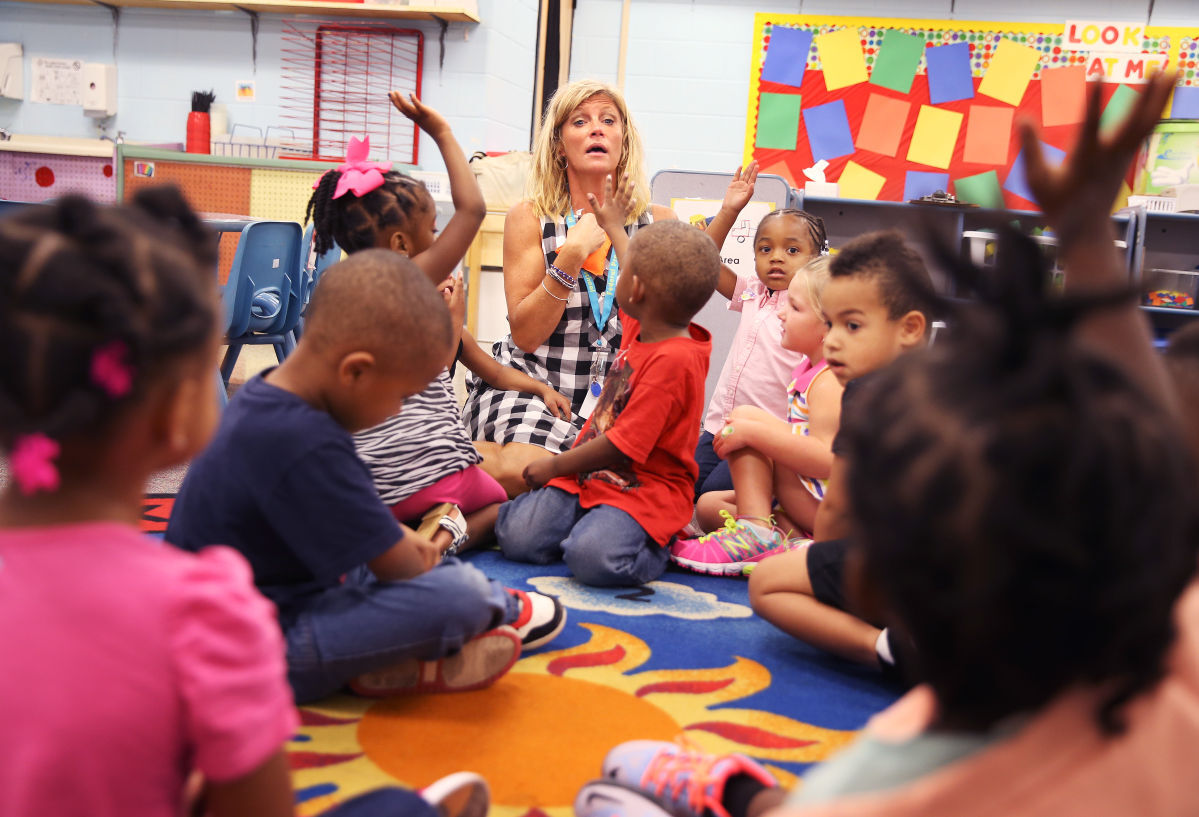 Henrico County is moving one step closer to having a nearly $500 million bond referendum on next November's ballot that would fund projects for county schools, drainage problems, public safety, and recreation and parks.
As of now, voters next November would see the project categories as four separate questions. Five years ago, voters approved a $419.8 million bond measure for similar categories.
While the entire 2022 measure is set to cost $500 million, county officials are proposing to distribute the funds over a six-year period, meaning the projects would also have staggered completion dates, said Brandon Hinton, deputy county manager for administration.
Proposed projects include countywide drainage improvements; relocating, replacing and renovating various fire stations; a public safety training center; and various replacement and brand-new schools. Nearly two-thirds of the $500 million bond would fund school projects.
County officials presented a referendum proposal to the Board of Supervisors during a work session last week.
The referendum includes rebuilding Quioccasin Middle, Longan Elementary and Davis Elementary, with additional capacity measures at the two elementary schools. A new elementary school in the Fairfield District and one in western Henrico in the Three Chopt District are also proposed.
Two schools, Highland Springs Elementary and Elizabeth Holladay Elementary, are set to be renovated but not rebuilt. Both buildings were built in 1966.
Supervisor Tyrone Nelson, who represents the Varina District where Highland Springs Elementary is located, voiced for a brand-new building at last week's work session.
"I would like to see Highland Springs Elementary be moved from a renovation to a rebuild on the referendum list," Nelson said in an interview.
The county has been following a model recently, Nelson said, where schools are rebuilt rather than renovated to gain more from the funds spent on the heavy-lift construction project.
"The new schools are being built on the western part of the county, with the older schools being on the eastern part," Nelson said. "To keep a balance and to keep the conversation of equity going, Highland Springs Elementary should be rebuilt."
Nelson highlighted the eastern part of the county and the Varina District received a significant amount of revenue from the 2016 bond referendum and, while it is set to receive a significant investment come November, he would still like to see a new elementary school.
Of the bonds issued from the 2016 referendum, all but one is either completed or in progress. The final project to come online is the Three Lakes Nature Center project that is set to be before the supervisors for approval in the coming months. Three Lakes is set to have renovations done to restrooms, trails and shelters.
Completed projects include several elementary school renovations, the brand-new Highland Springs and J.R. Tucker high schools, and the replacement of Fairfield Library. Projects in progress include building two new fire stations and a slew of enhancements and expansions to county parks.
The School Board and the Board of Supervisors have to vote on what the November 2022 bond referendum will look like. Those votes will take place next year.