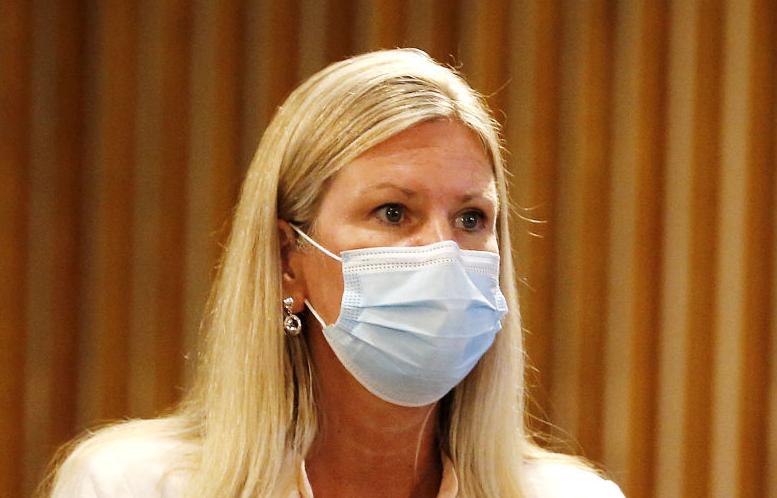 With COVID-19 cases in the county surging, the Henrico County school system announced Tuesday that the return of elementary school students to in-person learning will again be delayed.
The students, who were poised to return to school buildings on Monday after a return in late November was scuttled, will now go back Jan. 25.
The county's middle and high school students are still on track to return to in-person learning on Feb. 1, the date set by the School Board in October, according to a letter sent to parents by Henrico school Superintendent Amy Cashwell. The option for families to stay with fully virtual instruction remains.
A little more than a third of the county's students, or about 18,000, will be returning for in-person learning, said Henrico schools spokesperson Andy Jenks. This school year, a limited number of students with special needs have been the only students to have in-person classes.
The two-week delay for elementary school students is the second time that Cashwell has approved a recommendation by the school system's health committee to push back their return. In October, the School Board approved a Nov. 30 return date for elementary school students, but those plans were delayed on Nov. 16 because of rising COVID-19 cases in the county.
Throughout the pandemic, Dr. Danny Avula, the health director for the Henrico and Richmond health districts, has maintained that there are social and emotional risks that come with continued remote learning.
"In our community, COVID rates are higher than they've ever been," Avula said, before adding: "We need to really ask the question: Are schools places where transmission occurs, and are schools places where people are going to be at high risk ... of contracting COVID?
"And what we've seen consistently now for almost a year around the country, around the world and even here in the state of Virginia is that schools, when they are executing an effective safety plan, are remarkably safe places for kids and for teachers."
In her letter to parents Tuesday, Cashwell said she did not foresee any further delays.
"Given the confidence in our health risk-mitigation plans, I anticipate that this will be the last adjustment before we implement our plans for expanded optional in-person learning for students on Jan. 25," she wrote.
"As we prepare to welcome more students back into our schools, let's continue to model the expectations we have as a community. Let's wear our masks, practice physical distancing and respiratory etiquette, wash hands frequently, and stay home when sick!"
Given the surge in coronavirus cases, the HCPS Back to School Safely group, headed by county teachers and parents, called the plan to return to the classroom "unjustifiable."
"We are currently living through the worst surge in the pandemic: Numbers are skyrocketing, hospitals are at capacity, and two new variants have been detected," the group said in a statement posted on Facebook and Twitter. "The county expects teachers to return to the classroom without being vaccinated against the virus, and for students to return by the hundreds without being vaccinated as well."
Richmond Public Schools remains the only school system in the region to have stayed with fully virtual instruction.