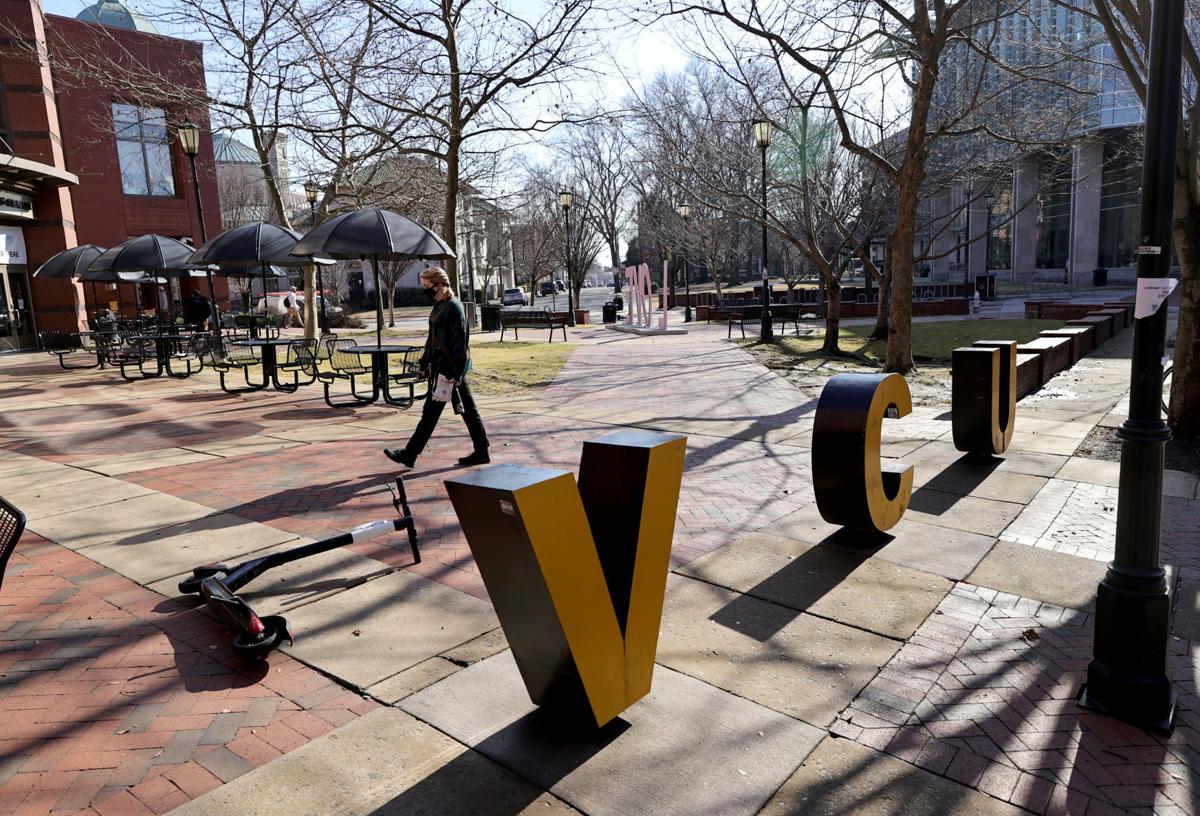 The pandemic has taken a financial toll on Virginia's colleges. There are fewer undergraduate students, fewer occupied dorms rooms and fewer slices of pizza served in the dining halls.
At Virginia Commonwealth University, COVID-19 blew a $35 million hole in the university's finances. As a public college, VCU is not permitted to operate in the red.
Chief Financial Officer Karol Gray told school's board of visitors in December the university was in the midst of a revenue crisis. But more students enrolled than expected, emergency federal and state funding delivered tens of millions of dollars and the university employed numerous cost-saving measures.
The university has entered the spring 2021 semester having nearly clawed out of the hole. While it did freeze open positions, it hasn't laid off current employees or cut their salaries.
"It was a multitude of actions we took to manage us through a very bumpy year," Gray said in an interview.
It's too soon to know how the pandemic will affect the bottom lines of Virginia colleges, the State Council for Higher Education for Virginia wrote last month in its annual report. Across the state, college enrollment is flat, but a steep drop in freshman enrollment could cause a ripple effect for years.
In the fall, state Secretary of Finance Aubrey Layne projected colleges would lose between $250 million and $800 million. On Wednesday, Layne said the final number likely will fall near the bottom of that range. Stimulus funds and better-than-expected enrollment helped buoy Virginia colleges. While freshman enrollment declined, universities enjoyed an increase in returning students, who presumably put off graduation in a cratering job market.
Before the school year began, VCU officials worried enrollment would crater 10%, which would leave the university in a $55 million deficit. The pandemic wasn't their only concern. The racial injustice protests during the summer left the windows of many downtown buildings, including the Altria Theater, boarded up. Gray worried students would be scared away.
To keep current students from leaving, VCU staff worked the phones, calling students and offering professional counseling. They notified students who would receive funds through the Coronavirus Aid, Relief and Economic Security (CARES) Act. When the fall enrollment numbers arrived, administrators were relieved that enrollment dropped only 2%. While freshman enrollment took a greater hit, more graduate students chose to return to school.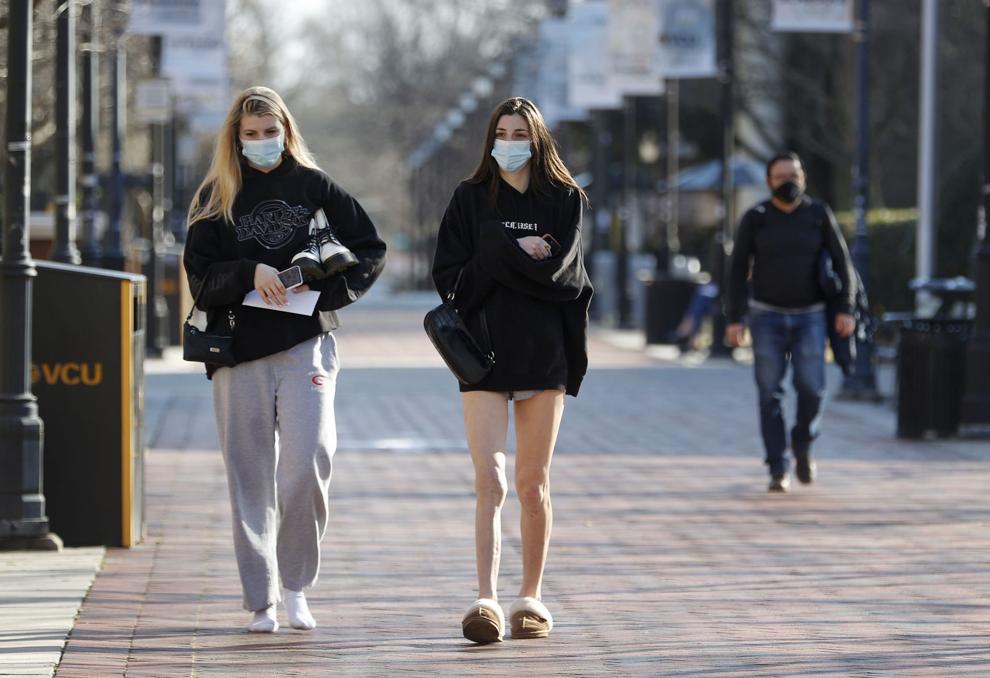 VCU filled dorms to 70% capacity to avoid crowding. More students stayed home, too, meaning they didn't pay for dining plans or parking passes.
Universities sell bonds to fund the construction of their non-academic buildings, such as dorms, dining halls and student centers. VCU refinanced its bonds, which is expected to save $11 million this year. Gov. Ralph Northam also allowed universities to defer payments on state-backed debt to save money. VCU cashed in its reserve funds, which the state requires universities to maintain.
In the fall, Sen. Chap Petersen, D-Fairfax City, asked at a Senate Finance and Appropriations Committee meeting if universities were in danger of defaulting on their bonds. The answer was unclear. But VCU, Gray said, is not.
VCU froze more than 150 open positions, which saved an added $5 million, and it hired fewer resident advisers in the dorms. Its employees traveled less — there weren't conferences to attend, anyway — saving money on hotels and airplane tickets. The university installed a new procure-to-pay system that it believes will provide savings of $17 million over the next five years.
"We've really buckled up in our spending," Gray said.
In addition to facing revenue shortfalls, the university also had new expenses to pay, including cleaning and personal protective equipment, moving the curriculum online and contractual obligations such as faculty promotions and leases.
VCU's budget operates separately from VCU Health. Its athletic department, while a part of the university's auxiliary budget, has to balance finances on its own.
The university didn't make ends meet all by itself. State and federally funding were pivotal. The state gave colleges and universities $60 million during the fall special session of the General Assembly, restoring some of the funds that were unallocated when the pandemic struck.
The federal government provided VCU with $50 million in CARES funding. Almost half was earmarked directly for students. VCU received the other half and used it to cover auxiliary losses — dorms, dining and other non-academic realms — and to transition the curriculum to online learning, said David Allen, director of VCU's budget.
The spring 2021 semester has brought new hurdles. Enrollment is down slightly, which caused tuition revenue to dip $5 million, or about 1%. With classes completely online during the first month of the semester, the university refunded some dorm costs paid by students.
Even though VCU has weathered the storm for the 2020-2021 school year, the future still concerns Gray. There are potentially massive big-picture changes coming to higher education, and it's her job to figure out how to pay for them.
The curriculum must change to accommodate more online students. Administrative workers seemingly need less office space. Will students return to dorms at the same rate as the past? Will the geographic footprint of the university cease to expand?
"I just know it's not going to be the same," Gray said.