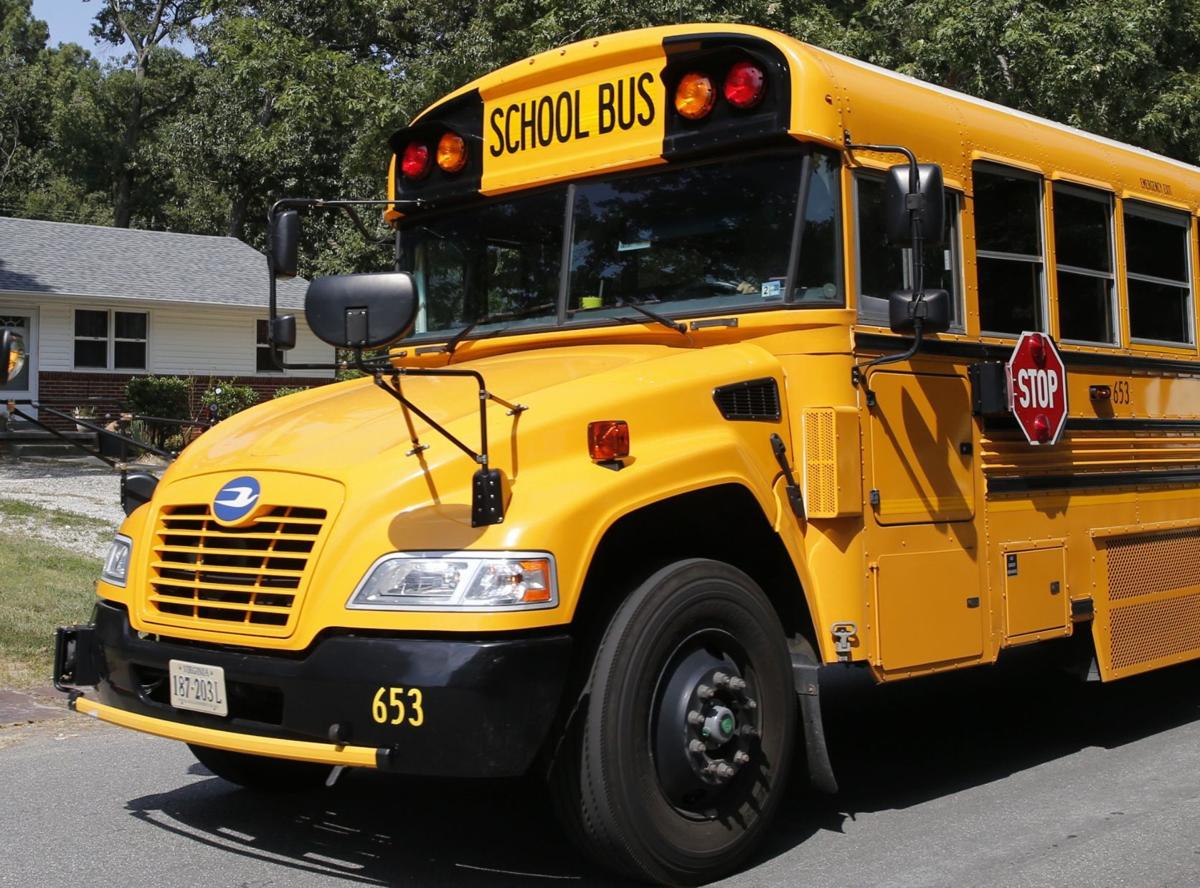 Several Chesterfield County teachers, parents and students gave impassioned speeches Tuesday night voicing frustration and disappointment with a school system that continues to return students to classrooms as COVID-19 cases rise.
Teacher Todd Gasparello said he "felt embarrassed to consider myself an employee in our school system," after watching the October School Board meetings where it was announced cohorts of students were going back to school.
"I also felt used and abused because when it came time for the School Board and CCPS to protect me and follow the [Virginia Department of Health] guidance, they did not," Gasparello said during Tuesday's school board meeting.
On Monday, all students in sixth through 12th grades, approximately 34,000 students, could opt to join the nearly 28,600 students that have phased into school since September. Students are allowed to remain in virtual learning.
The school system's health committee, charged with deciding when students should return to classrooms, has come under fire the past month after deciding to send back students in sixth through 12 grades despite problematic coronavirus metrics. While the School Board did not formally vote for the sections of students to return, they also did not ask for a pause in the reopening process.
"From your words and action this past month, you have sent a clear message to staff that you're OK with them being exposed to COVID and that you're okay with them being forced into moral dilemmas where they have to choose between fighting with their brothers and sisters, or quitting and protecting their families while losing their health insurance during a global health pandemic," Gasparello said.
Gasparello is not alone in his disappointment. Most of roughly 900 anonymous Chesterfield staff responses to a Chesterfield Education Association survey favored maintaining virtual learning.
The health committee previously has used three coronavirus metrics to determine their recommendations: a seven-day average of cases; the case positivity rate; and school readiness. The metrics are rated using four colors: green, yellow, orange or red. VDH guidelines, which aren't binding, call for a pause in reopening if the average of the metrics rates in the yellow category and a reversal of its reopening schedule if the average falls to an orange status.
When the health committee decided to return secondary students, average cases were rating as orange and the positivity rate was yellow. On Tuesday, those two metrics remained in orange and yellow respectively.
"I'm confused about why this board would choose to cede its authority ... to a health committee that has no public accountability, and whose meetings and discussions could not be accessed by the public," James Freeman, a county teacher, said Tuesday.
Freeman questioned why the School Board did not take action and pause the return of the middle and high schoolers.
School Board member Kathryn Haines asked for school officials to explain the process of reversing the reopening plan and sending students back home.
Schools Superintendent Merv Daugherty said the district will work with the Chesterfield Health Department, the governor's office and the state Health Department if school closures were to become necessary. An emergency School Board meeting would occur.
Since the start of school, Sept. 8, there have been 53 confirmed cases among school employees, a contractor and a visitor. There are 21 confirmed cases among students; the majority in elementary schools. Bellwood has three cases, while Chalkley, Grange Hall and Robious each have two cases and A.M. Davis, Beulah, Bon Air, C.E. Curtis, C.C. Wells, Clover Hill, Enon, Spring Run, Watkins and Winterpock each have a single case. The remaining cases were confirmed at Elizabeth David Middle, Thomas Dale High and Career and Technical Center at Courthouse.
"The vast and overwhelming majority of cases we see in the school environment are cases that are due to an outside exposure, within the family or within the community," Nick Oyler, coordinator of student health services, said Tuesday.
The VDH began reporting K-12 coronavirus outbreaks last month. Chesterfield County Public Schools has two listed outbreaks, an ongoing outbreak at Bon Air Elementary and one at Clover Hill Elementary, which is now considered resolved.
There have been 8,443 confirmed COVID-19 cases in Chesterfield County, with 493 hospitalizations and 151 deaths attributed to the virus, according to VDH.
The School Board will receive its next update regarding school reopening in December.