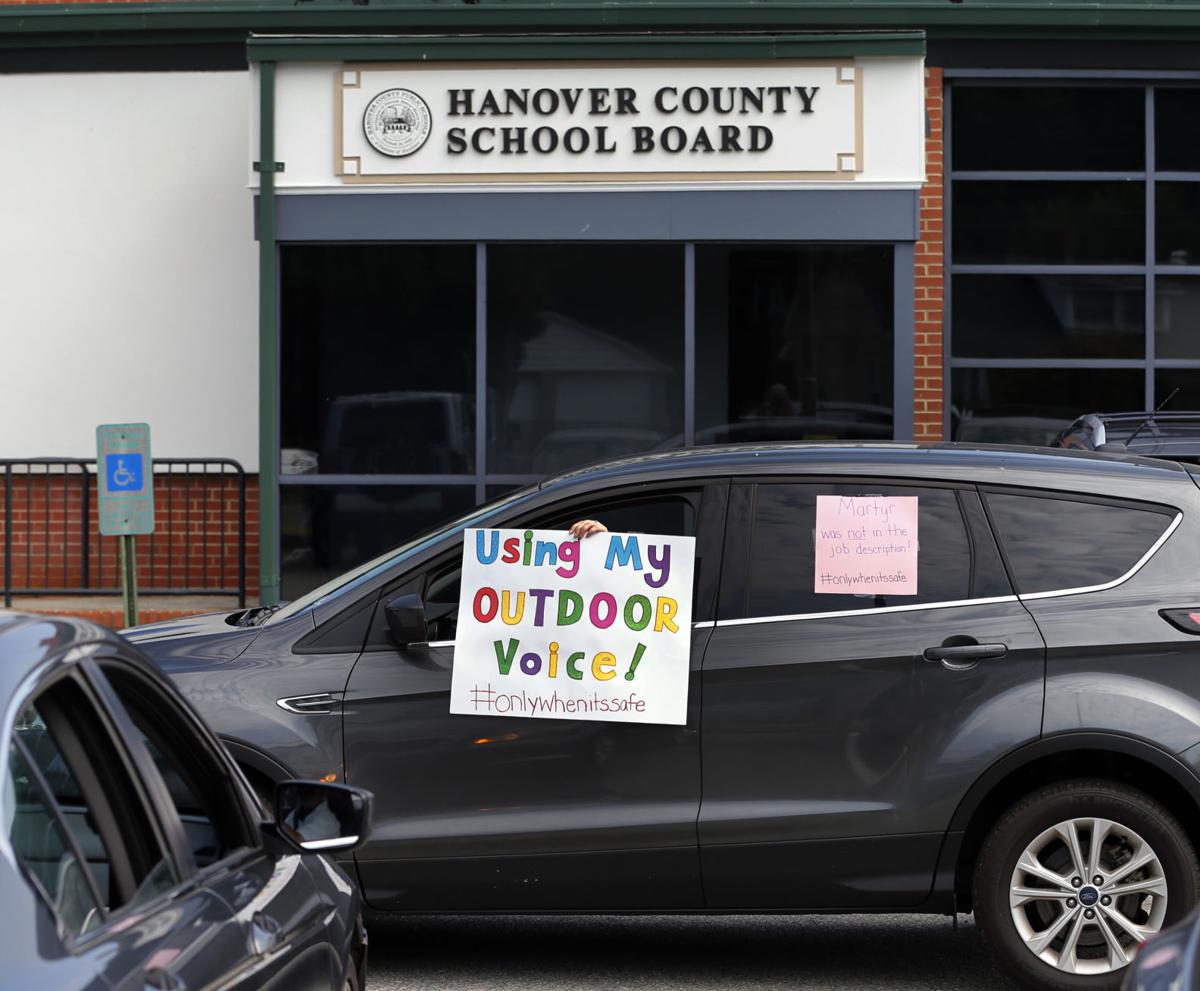 Up to 15 staff members at the school may have been exposed, and other employees from the school system who have been inside the building during the past two weeks may be at risk, the district said in a letter to the Liberty community.
Children across the Richmond area are set to begin the school year Tuesday. Most students will be learning online, but Hanover gave families the choice of online or classroom instruction. Roughly 60% of Hanover's students will attend class in person. The county has the largest of the 10 school systems in the state to offer fully in-person instruction.
The school system is working with county health authorities to determine whether it is safe to reopen Liberty next week for in-person learning. Health authorities are doing contact tracing to identify others who may have come in contact with the three who tested positive.
"Health officials believe that there is a significant risk for the spread of COVID-19 within LMS from person to person. As a result, health officials indicate that a delayed opening will assist with further identifying other individuals (through testing) who may have COVID-19 and help to prevent the further spread of the illness within LMS," according to the letter, which was signed by Superintendent Michael Gill and three other administrators.
The start of remote instruction on Thursday depends on how many people are identified as possibly being exposed, the release said. The school system plans to notify students and parents by Sunday about its plan for reopening Liberty, which serves students in grades six through eight.
The delayed reopening also gives Liberty's custodial staff time to thoroughly clean the building, according to the letter.
The three faculty members who tested positive and those who may have been exposed are all quarantined, according to the letter.
The school system said in the letter that its COVID-19 plan assumes that positive cases will occur, and that the district will provide affected faculty members with technology for teaching remotely. Students would remain in the classroom while the teacher instructed over video. If that isn't possible, the school system would provide a substitute teacher or another staff member to teach students in person.
The release said the school system may close Liberty and go fully remote if the number of people exposed becomes large.
"We understand this is disruptive, especially as we begin the school year, and we sincerely apologize for this unplanned but necessary decision," the letter said. "The health and safety of our students, faculty, and staff is our highest priority in every decision we make, and we ask for your grace, patience, and understanding during these challenging times."
Chris Whitley, public information officer for Hanover schools, said over email Tuesday afternoon that despite the situation at Liberty, HCPS isn't second guessing its decision to offer classes in person.
"We have no illusions that our schools will be absent of positive COVID-19 cases," Whitley said. "If they are occurring in our community, then they will occur in our buildings.  We developed our health plan with this in mind, including health mitigation strategies, and we are following our plan. In each instance of a positive case, we will coordinate our response with the Chickahominy Health District, as outlined in our plan.  We have communicated this broadly to our families, faculty, and staff."
Whitley called the delay in opening a "temporary setback" and assured they could get students back on track.
Hanover's decision to offer in-person learning during the pandemic has received mixed reaction. Some families say they are grateful to be given the option, but other parents and some teachers have protested the move. In August, the band director at the former Stonewall Jackson Middle School resigned after Hanover Public Schools denied his request to teach virtually. The band director, David Chung, said he worried about the spread of COVID-19.
As of Monday, Hanover County has had 876 cases of COVID-19 and 35 deaths, according to the Virginia Department of Health website.