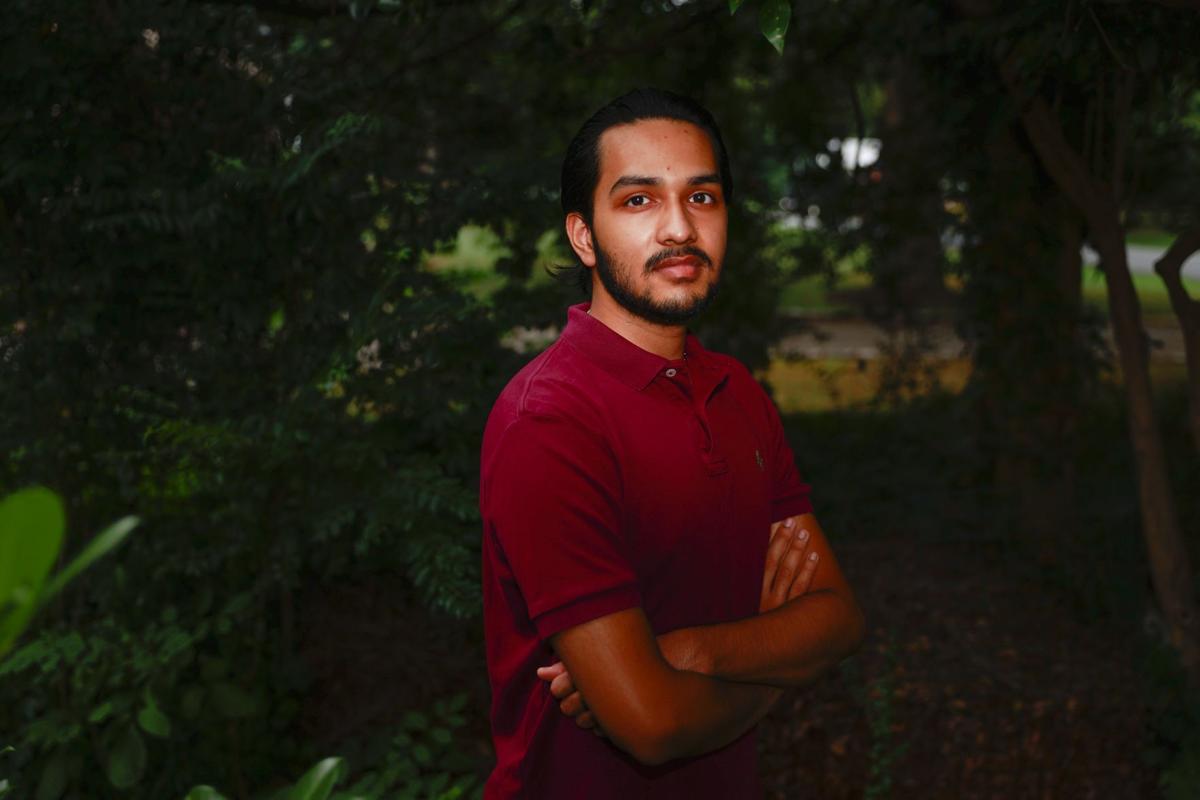 His friends all told him to seek help, so Virginia Commonwealth University student Anirban Mahanty decided to find a therapist. He asked VCU, and the university referred him to three off-campus services that were all overwhelmed because of the pandemic.
Searching for assistance was a challenge. Feeling isolated, he struggled to complete daily tasks and gave up several times. After a month, he finally found a good therapist and got the help he needed.
The mental health needs of college students are rising. At VCU, about 1 in 10 students seeks mental health care, a figure that has risen about 5% every year during the past decade, said Jihad Aziz, director of VCU's counseling service.
Then during the pandemic, students faced bouts of loneliness, depression and anxiety. Three out of every four Virginia college students surveyed last spring reported facing challenges to their mental health.
Also rising is the level of expectation from students, who often want a university to provide comprehensive mental health care, covering every appointment with a counselor. Some students are put off by the college referring them to off-campus therapists, where they pay for their own treatment. And finding that off-campus treatment can be a challenge in Virginia because of a shortage in child and adolescent psychiatrists, who also treat young adults.
But such service goes beyond what universities say they can realistically offer. It's not feasible to provide that much psychological help, said Aziz, who estimated he would need a staff triple the size he has now. VCU will provide short-term care, about the length of one semester, for free, with a goal of removing barriers to graduation and treating immediate problems.
The debate triggers questions of colleges' role to take care of their students and how they implement scarce funds. Long-term service isn't a part of a university's core mission, said Laura Osberger, a spokesperson for the State Council of Higher Education for Virginia. The services they can provide are limited.
But when a student is referred to off-campus therapy, it's easy to get the wrong message about what's happening, Mahanty said. The student is probably not in a good head space already, and it's easy to feel ignored and handed off by the university.
Mahanty serves on the Student Advisory Committee for SCHEV. His committee reported earlier this year that mental health services on campus were limited and short-staffed even before the pandemic.
Telling a 19-year-old to schedule his or her own therapy appointment is asking a lot, said Dr. Sandy Chung, medical director of the Virginia Mental Health Access Program. But the purpose of on-campus doctors and counselors is to help students while they're on campus.
"They're not there necessarily to be every student's primary care provider," Chung said.
At the end of the day, all that really matters is getting good therapeutic treatment and universities being able to facilitate that experience, Mahanty said.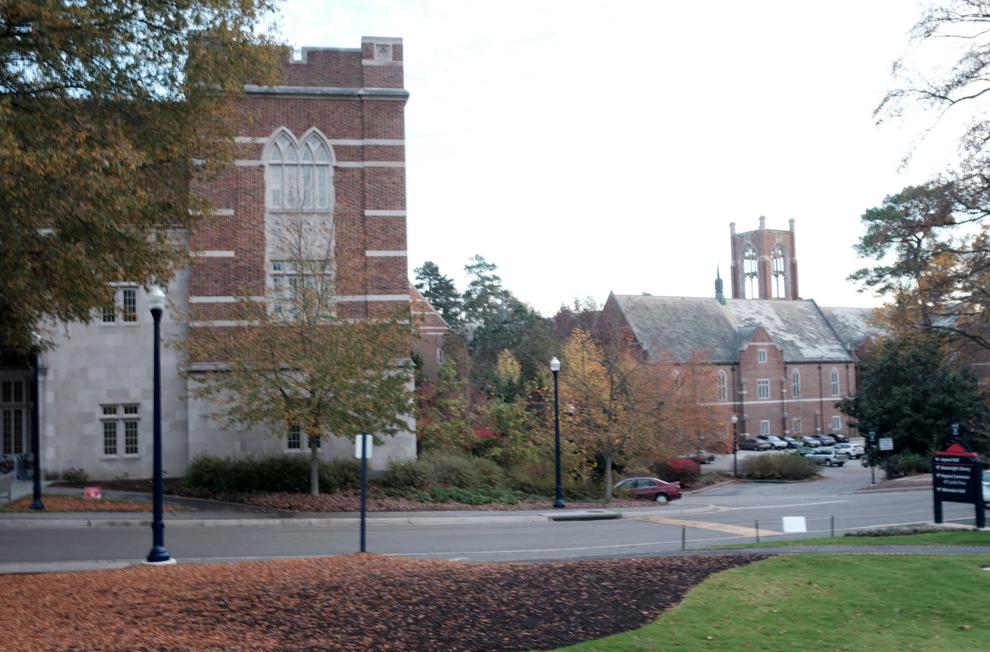 In the fall of 2020, all of Eden Schiano's classes at VCU were online, and four were asynchronous, meaning she could complete the work at her own pace. It was a lonely way to experience college and a difficult way to learn. Schiano, 19, began feeling anxious and depressed.
She had an eating disorder in high school and, by September of last year, she was losing weight again. A doctor at VCU recommended she see a psychiatrist, who diagnosed her with bipolar disorder and prescribed Prozac.
Schiano decided to withdraw from VCU and return home, but with her new medication, she made a full recovery. Because her needs were immediate and short-term, she got a lot of help from VCU.
Loneliness was a significant problem for students during the pandemic, said Reena Medavarapu, a Virginia Tech student and a member of SCHEV's Student Advisory Committee. Students often had no one to talk to, and they found it hard to adjust to online classes.
During the first nine months of 2020, 80% of college-age students reported moderate to severe anxiety and 86% reported moderate to severe depression, according to the nonprofit Mental Health America. The only age group that saw instances of anxiety and depression that were higher were kids ages 11 to 17.
"Whatever the case might be, we all isolated from our loved ones," Chung said.
As a freshman at the University of Richmond, Alicia found it hard to make new friends. She had struggled with depression before, and the pandemic amplified her challenges. She felt like she had no support system. Alicia, who declined to give her last name because of the stigma sometimes attached to seeking mental health treatment, started missing assignments and classes, lying in bed all day.
At the end of October, she overdosed and called poison control. She gave them only her first name and the fact that she was a UR student. But poison control called university police, who connected the dots and found her. Police and paramedics knocked on her door and took her to the hospital. She withdrew from classes to return home and focus on recovery.
Alicia will return to UR this fall, but she'll continue seeing her therapist from home, as UR isn't equipped to give her all the care she needs, she said.
Mental health was already a crisis before the pandemic began, Chung said. One in five kids or young adults experiences a diagnosable mental health condition. The number of VCU students who have sought care has risen about 15% between 2014 and 2019, Aziz said. VCU's counseling staff has grown to keep up with the rise.
The VCU counseling director doesn't attribute all of the growth to a rising number of problems. It's possible that students are more willing to seek help than before.
Last fall, college presidents who were surveyed reported that the mental health of their students was their biggest concern. The mental health of their faculty and staff ranked No. 2.
At VCU, staffers make an assessment for each student who seeks mental health care. Students who have a serious risk are seen right away. Those with less pressing needs meet with a therapist in the next week or two.
The staffers set goals for every student and try to determine how quickly those goals can be reached. If a student is facing moderate depression, issues with family or general loneliness, and the staffer believes the issues can be resolved in one semester, VCU will provide the counseling at no charge.
But if the student is severely depressed, having difficulty with their medication or dealing with the effects of trauma, those issues often need longer to be resolved, Aziz said. In those cases, VCU refers the student to off-campus therapists, and the student is responsible for the cost.
VCU employs 17.5 full-time equivalent mental health care providers in addition to a handful of post-doctoral students, interns, graduate students and contract staff. VCU provides about one provider for every 1,000 students.
There is no requirement that VCU employ a minimum number of providers, Aziz said. But he believes VCU exceeds the recommendations set by the Association for University and College Counseling Center Directors.
Though occurrences of anxiety and depression increased during the pandemic, mental health visits at VCU decreased, Aziz said. He attributes that to fewer people being willing to enter health buildings during the pandemic, and fewer students living on or near campus. Patients no-showing during the pandemic was an issue across health care, Chung said.
She worries that the people who didn't seek care in 2020 are worse off now. It's unclear if mental health will improve or decline during the coming fall semester, Aziz and Chung said.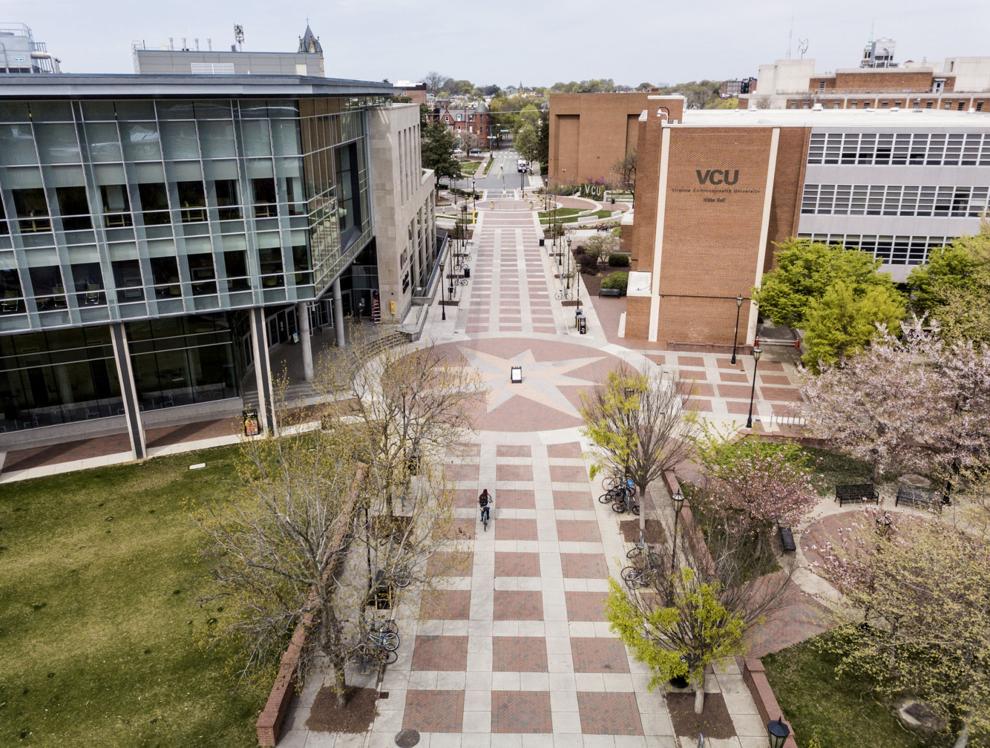 Across the state, there aren't enough child and adolescent psychiatrists, according to the Virginia Mental Health Access Program. Only two counties have a sufficient number, Albemarle and Rappahannock. The rest either have too few or none at all. Children sometimes wait four months for an appointment.
So VMAP aims at better equipping primary care providers with the skills to face anxiety, depression or ADHD. They can't do weekly counseling sessions, but they can teach coping skills and try to more quickly diagnose conditions.
Similarly, VCU is looking at ways to treat anxiety and depression without therapy. Sometimes, general support or academic help is all students need. If the school can create a sense of wellness, belonging and resilience, need for a therapist reduces, Aziz said.
What students often need, Mahanty said, is in-person mentorship, either from faculty, staff or older students. There are a lot of resources offered by schools, but students are overwhelmed with emails when they arrive on campus. The choices they make often come from the suggestions of their mentors. Schools need to inform faculty and staff to make their campuses supportive environments, Mahanty said.
Old Dominion University got a similar idea last summer. The university individually contacted every student during a one-week period to ask how they were doing. Each member of the faculty and staff contacted 50 students.
Medavarapu would like to see more mental health services offered on campus, even if it costs a little bit more. In an ideal world, colleges would provide comprehensive mental health care, but they need the funding first, Chung said.
Colleges have received millions in Higher Education Emergency Relief Funds from the federal government. But because they are one-time funds, schools generally aren't using the money to hire more employees or take on recurring costs, said Tom Allison, who heads finance for SCHEV. About half of the federal money has gone directly to students, and schools often used the other half to replace lost revenue.
How far schools should go to provide mental health services isn't easily determined. Schools care about their students' health, and they want to eliminate barriers to graduation. But they're mindful of their budgets, too.
"The pandemic has made it harder to identify mental health challenges among students," Allison said. "And at the end of the day, resources are limited."
(804) 649-6109
Twitter: @EricKolenich