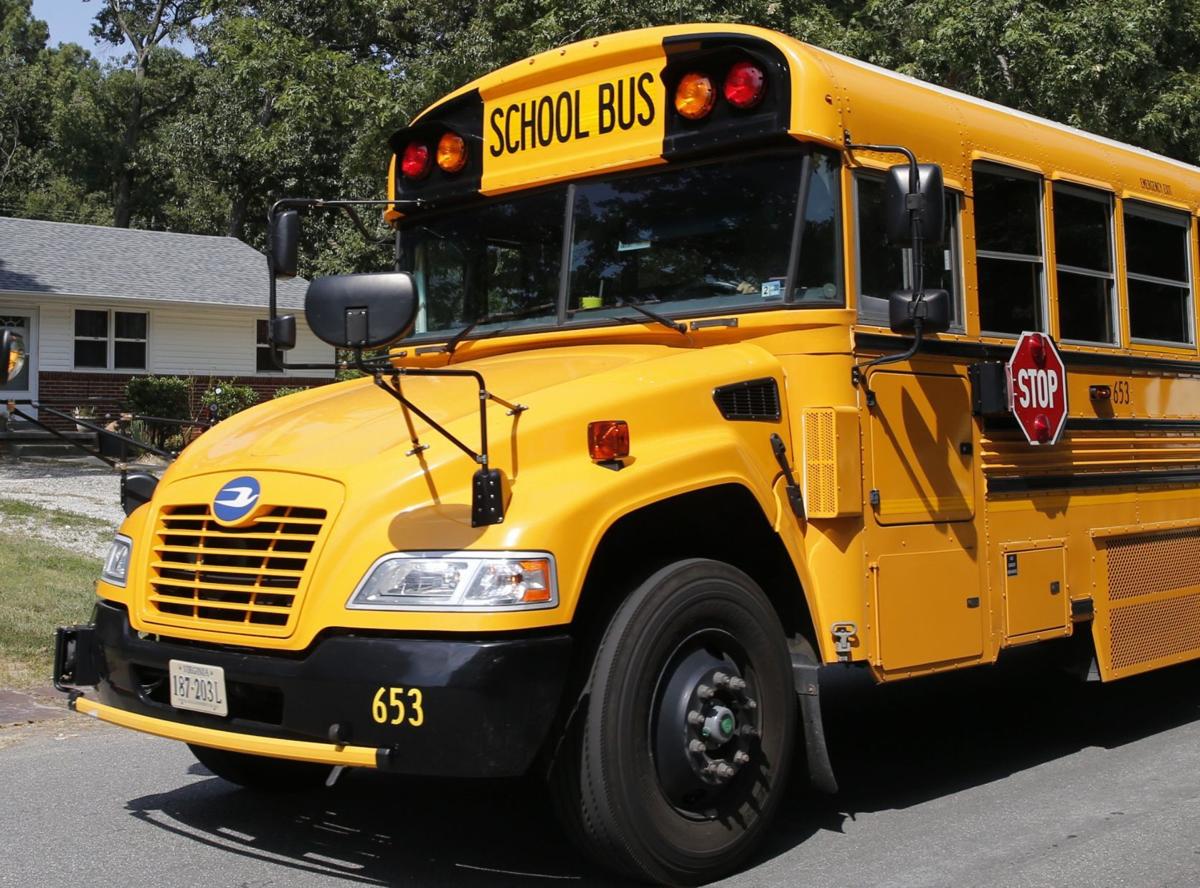 The next wave of Chesterfield County students will be going back to school in two weeks.
All fourth- and fifth-graders, as well as high school students in the career and technical program, will be the next to return to the classroom Oct. 26, based on the recommendation made by the school system's health committee at Tuesday's School Board meeting. The initial wave was made up of select K-12 special education students, followed by students in pre-kindergarten through third grade.
While the new wave signals progress in Chesterfield's plan for returning to in-person instruction, it also intensifies existing challenges, including a lack of bus drivers.
The newly returning students will all return to school twice a week, split into two groups based on last name. Career and technical students will spend one day at their respective center and one day at their home high school.
No students are in school on Wednesdays, to allow for cleaning and sanitation. Face coverings are required for all students and staff in schools, as well as on school buses.
On Monday, nearly 17,000 students in pre-kindergarten through third grade joined the approximately 1,000 special education students already back in the classroom. The special education students are the only ones attending school four days a week.
The newly approved wave will bring an additional 10,600 students back into Chesterfield's schools. Approximately 60 other students are eligible to return to alternative education programs at the Career and Technical Center on Hull Street.
The health committee bases its recommendations on three coronavirus metrics: a seven-day average of cases; hospitalization numbers; and case positivity rate. The metrics are placed in four colors: green, yellow, orange and red. If all metrics appear in the range of low orange through green, discussions on returning students to school can take place.
Nick Oyler, coordinator of student health services, presented the same metrics Tuesday as at the School Board's Sept. 29 meeting, when the seven-day average of cases and hospitalization were in yellow, with positivity rates in green.
"There have not been significant enough changes in data to change any of these ratings for today's board meeting," Oyler said.
On Oct. 27, the School Board is scheduled to hear the health committee's recommendations for the potential November return for the final group of students, sixth- through 12th-graders.