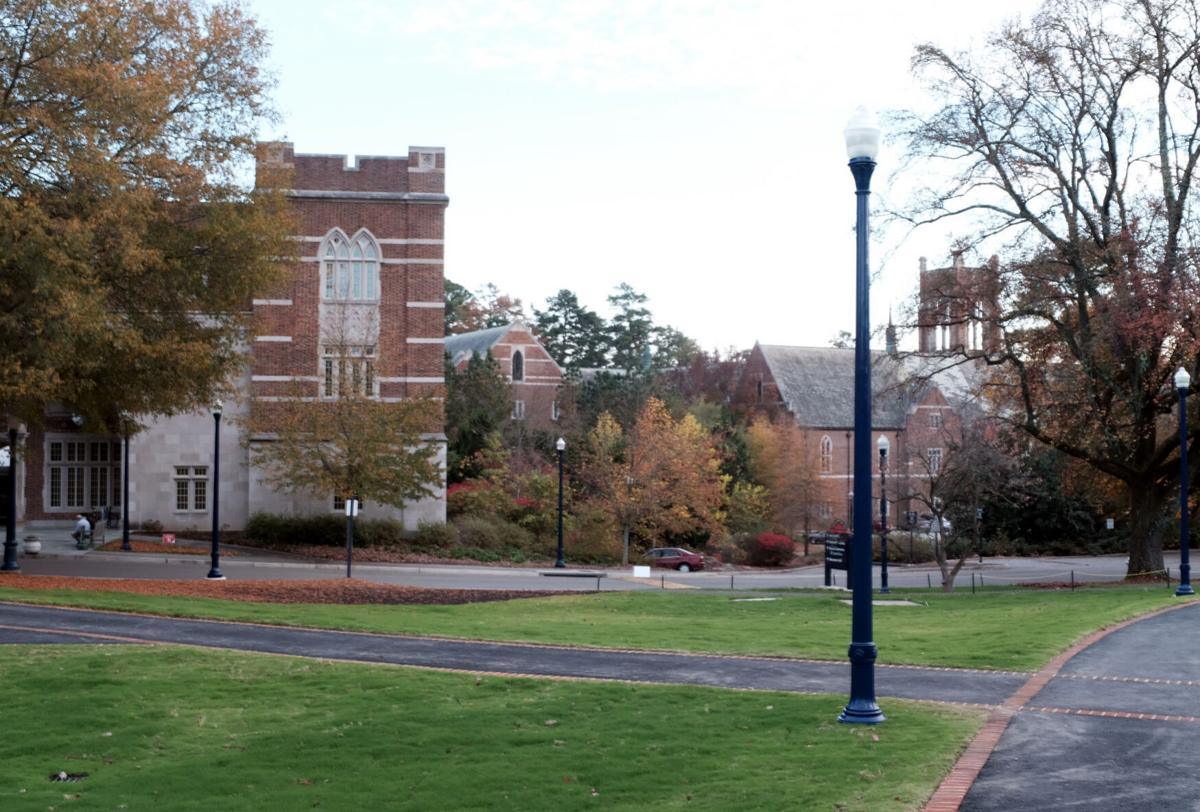 The University of Richmond will welcome 500-plus undergraduate students back to campus Monday, two weeks after they were asked to stay home.
After conducting COVID-19 tests of its student body in January, the university learned that 17% of students living off campus had tested positive. The rate for on-campus students was 1.4%.
UR asked off-campus students to remain home, take classes remotely and largely remain away from campus for two weeks.
When colleges across Virginia brought students back to campus in the fall, many saw surges of the virus in their dorms and surrounding neighborhoods. For the spring 2021 semester, universities have been more cautious about how they invite students back.
Many colleges required students to test negative before returning to campus, and several are conducting mandatory tests on a regular basis. Virginia Tech students spent the first week of the semester taking their classes completely online. The University of Virginia delayed the start of its semester to Feb. 1, and Virginia Commonwealth University announced it would not conduct an in-person class until mid-February at the earliest.
The initial results appear promising. Colleges have not seen the widespread propagation of the virus the way they did in the fall.
VCU reported Friday that it had 51 active cases, all of them students. While classes are being conducted remotely, VCU allowed students to return to their dorms.
UR said it is aware of at least two parties that took place in January, and it warned students that further disregard for the rules could lead to the university shutting down all in-person classes.
"The irresponsible and selfish decisions of a few individuals put us all at risk and clearly violate the university's interim conduct policies," wrote Steve Bisese, vice president for student development, in a letter to students.
The university reported Friday that it currently has 96 active cases. The percentage of isolation space occupied, a key measure that determines whether a campus can remain open despite a rise of the virus, stands at 38%. UR has about 4,000 students.
In the past two weeks, prevalence testing produced a positivity rate of 1.23%, and the difference between on-campus and off-campus students was not significant. Beginning Monday, off-campus students can return to academic buildings, dining halls, libraries and gyms. They also must take a COVID-19 test this week.
Because the number of cases remains high, the university will remain in stage red through February. The provisions require on-campus students to stay on campus except for doctor's appointments and jobs and prohibit students from visiting other dorms until after producing a negative test.
The university announced last week that it would give KN95 and surgical masks to all faculty members who interact in person with students.
(804) 649-6109
Twitter: @EricKolenich